Tropic of Kansas
Now it can be told, the best book I read in 2015 is :
— Christopher Brown. Tropic of Kansas. Unpublished novel, forthcoming from Harper Voyager, [date to come]. A compelling, startling book that I had the pleasure of reading in typescript form. And before long, you will be able to read it, too. Will keep you posted.
At Sea : Re-reading ' Moby-Dick '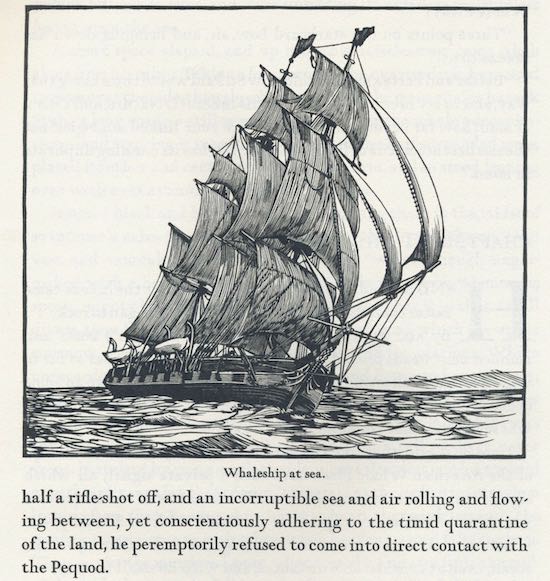 — Herman Melville. Moby-Dick ; or, The Whale. [Illustrated by Barry Moser]. University of California Press paperback, [1983].
Re-reading with great pleasure. And boy do I have a theory to propound for you, once it gets pounded on the anvil.