recent reading
All arts, all sciences, to do with nothing now but light and motion.
— Greer Gilman. Exit, Pursued by a Bear. Small Beer Press, [2014]. Or, Ben Jonson visits the booksellers in 1610 : that reading moment when something unexpected appears, perfect and inevitable as moonrise, and earlier threads and phrases glow in a new light. As deft and concise, and as tragic, as last year's Cry Murder ! in a small voice.
— Peter Dickinson. A Summer in the Twenties (1981). Small Beer Press, [2014]. General Strike, decayed gentry, cryptofascism.
— Walt Whitman's New York. From Manhattan to Montauk. Edited by Henry M. Christman (1963).
10 July 2014
In the Bindery
The Private Life of Books has been printed and is in the bindery. A glimpse of the first, advance, and review copies :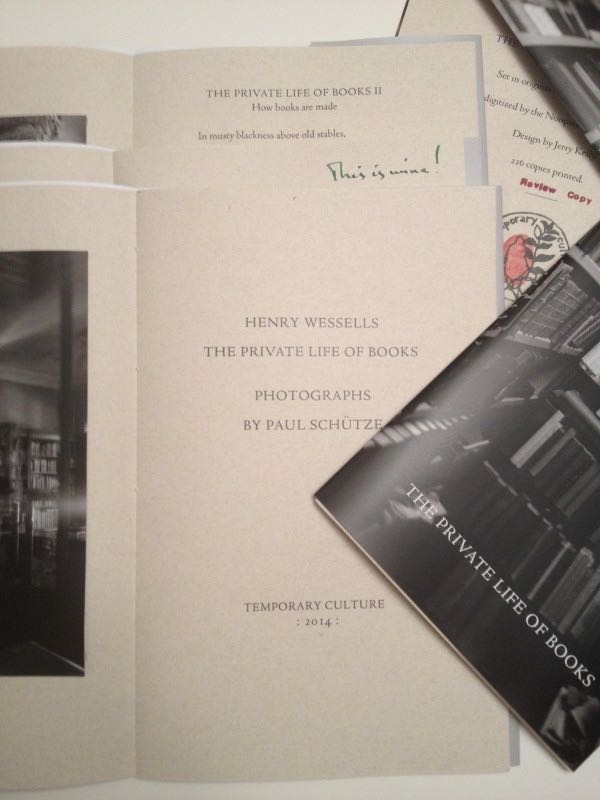 Become a subscriber to the book, here. Your correspondent will be at Readercon in Burlington, Mass., Friday through Sunday, 11-13 July, with a copy of the book to display.