21 March 2016
A Conversation
In January 2018, your correspondent will be presenting an exhibition, A Conversation Larger than the Universe : Science Fiction and the Literature of the Fantastic from the Library of Henry Wessells, at the Grolier Club in New York City. The exhibition will present books from late eighteenth century Gothic and by Mary Shelley up through to the present, as well as some periodicals, autograph, typescript or visual materials, and ephemera. An illustrated catalogue will accompany the show and is in preparation : the expected publication date is to be at the time of the exhibition (additional details will be announced in coming months).
recent reading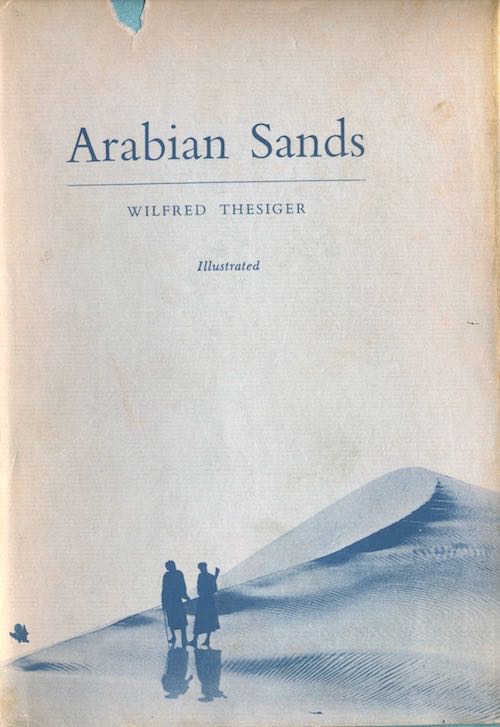 — Wilfred Thesiger. Arabian Sands Illustrated, folding map at back. Dutton, 1959. First American edition. Beautifully written account of a vanished mode of life. " I found myself in a hostile and incomprehensible world, " wrote Thesiger of arriving in England to attend school. During the years 1945-50, he walked all over southern Arabia under austere conditions. " No, it is not the goal but the way there that matters, and the harder the way the more worth while the journey. " [Re-reading for the first time in thirty or more years ; a gift of TL.]
— — — —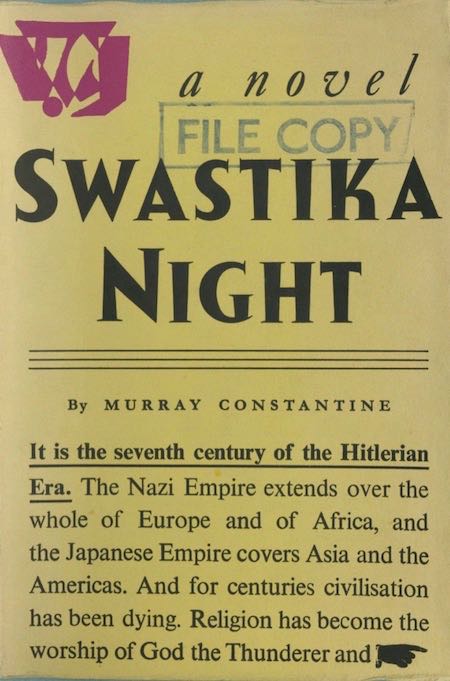 — [Katherine Burdekin]. Swastika Night by Murray Constantine. London: Victor Gollancz, [June 1937].