16-18 December 2016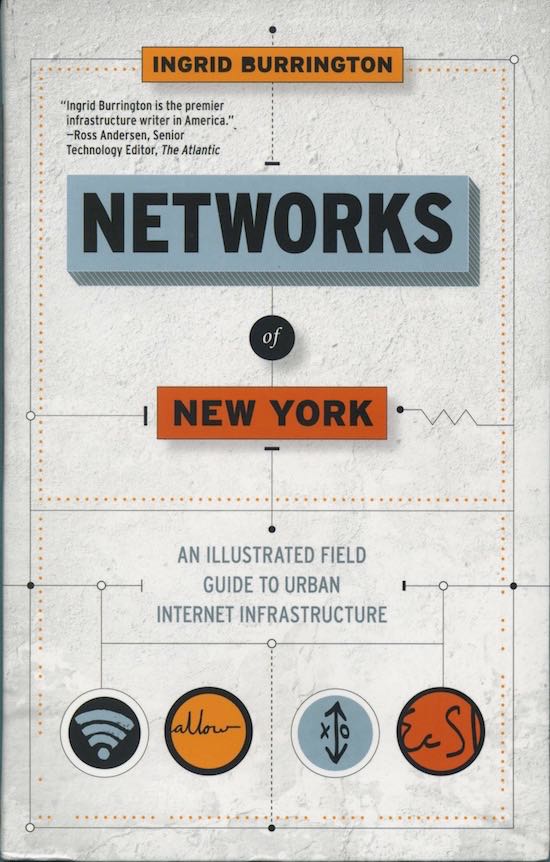 — Ingrid Burrington. Networks of New York. An Illustrated Field Guide to Urban Internet Infrastructure. Melville House, 2016.
"I'm just looking down at the ground and looking up at buildings"
Networks of New York is fun and fascinating ; this compact, well written book is also a bold exhortation to observe life in the city. "Learning how to see and pay attention to the fragmented indicators . . .". Burrington traces the way geography and earlier technologies continue to shape the function of twenty-first century Manhattan. Her book challenges the reader to see the familiar anew and provides tools to do so.
The best book I read in 2016.
— — — —
Pour saluer Melville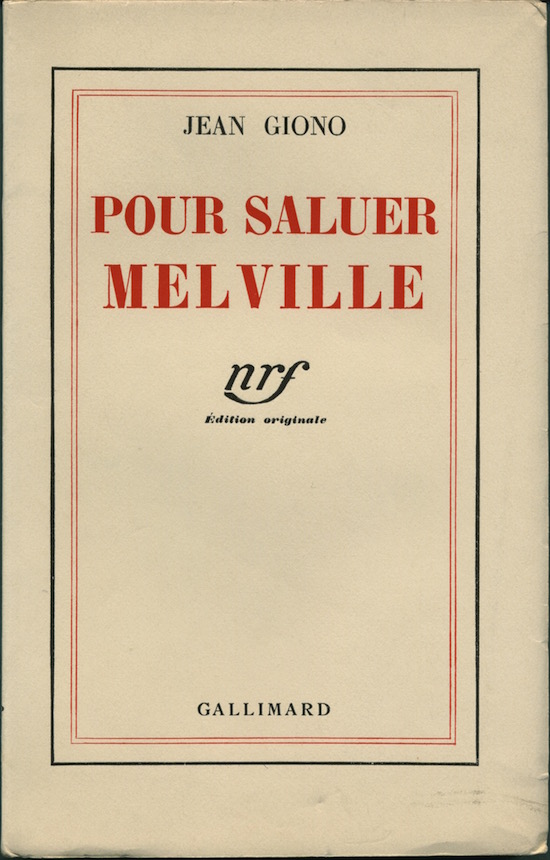 — Jean Giono. Pour saluer Melville. Gallimard, [1941].
Il se rend parfaitement compte qu'il va lui arriver une histoire extraordinaire s'il ne fait pas attention.
An extraordinary book that starts off as a biographical note on Melville (Giono translated Moby Dick into French), with reflections on Melville's mother, and wife, and then, while Melville is in London in the autumn of 1849 to sell White-Jacket, almost within a single sentence, the book moves into biographical fantasia or critical fiction. Melville decides that he can't stand being confined in London society for the two weeks until his return sailing. He goes out to a used clothing merchant, buys gear including elephant hide shoes from China and a mariner'e