5 June 2019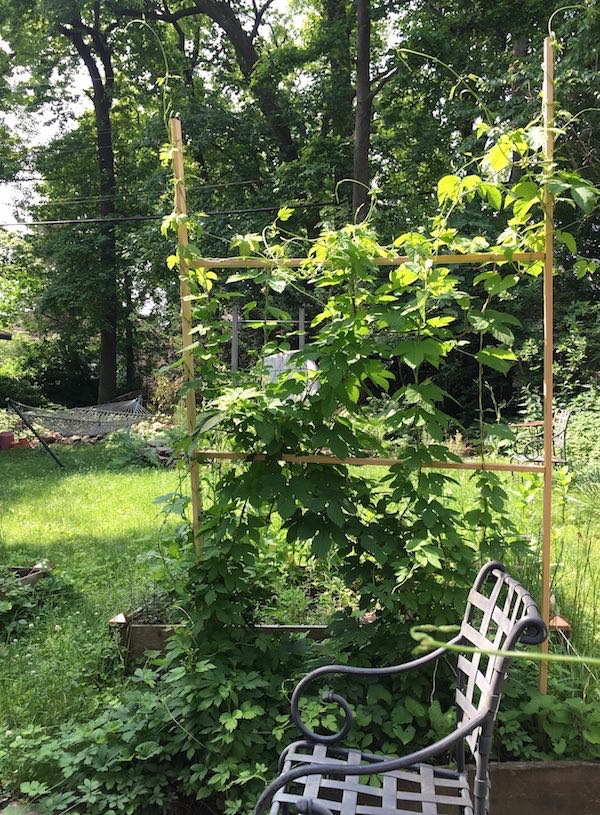 Spring is here in New Jersey, and your correspondent is reading and writing.
Not so much on screen, hence the telegraphic style.
Off to London for the Firsts book fair in Battersea, 7 through 9 June (booth D09, Cummins) : come say hello.
— — — —
Will be at Readercon 30, 12 through 14 July : see you there.

My schedule will be as follows :
— Friday 12 July 5:30 p.m. Reading : Henry Wessells
— Sunday 14 July 10:00 a.m. Satire, Criticism, and Humility : John Clute, Meg Elison, Victoria Sandbrook, Graham Sleight (moderator), H. Wessells
[Now to finish writing the story, a companion piece to Cleaning up Elfland, which I read a couple of years ago.]
— — — —
recent reading :
— Jan Morris. Hav. Comprising Last Letters from Hav [and] Hav of the Myrmidons. Faber and Faber, 2006. Signed copy.
— Bobby Derie. Sex and the Cthulhu Mythos. Hippocampus, [2014: i.e., POD 5 May 2019]. A comprehensive documentary review of biographical sources, primary writings of HPL, critical writings, and secondary/tertiary (derivative) fiction. Almost nothing happens in Lovecraft, but the consequences of the act are everywhere. As Caitlin Kiernan has noted, "Lovecraft who only seems a prude until one realizes how preoccupied so many of his stories are with sex, very weird sex, indeed, no matter what dim view he took".
An important book.
— Foundation 48:1 (no. 132), 2019. With an essay by Susan Ang on China Miéville's "fractally begetting" metaphor in the novel The City & The City; an excellent review of two books on C. H. Hinton and the fourth dimension by editor Paul March-Russell; and selections from the correspondence of Ursula K. Le Guin and Robert Philmus, &c., &c.
— Ann McKinstry Micou. A Guide to Fiction Set in the Garden State. [Printed for the author by Newark Trade Typographers, 2019]. This is "illustrative not exhaustive", with interesting biographical notes and critical summaries. An important book. Available from Watchung Booksellers, http://watchungbooksellers.com.
— Iain Sinclair. The Last London. True Fictions from an Unreal City. Oneworld, [2017].
— R. A. Gilbert. Arthur Machen's Occult Catalogues. Tartarus Press. Friends of Arthur Machen, [2019].
— Faunus 39. The Journal of the Friends of Arthur Machen. Spring 2019. Ray Russell in the footsteps of Machen, and an interesting account of the years in the wilderness, "In the Days of Dearth — Machen in the Nineteen Eighties", by Mark Valentine, with a chronology of the Machen revival of the 1980s and 1990s by Iain Smith.
— Ng Yi-Sheng. A Book of Hims. Poems. [Singapore]: Math Paper Press, [2017]. Gift of the author.
— [Samuel L. Clemens]. Mark Twain. The Diaries of Adam and Eve. Introduction by Ursula K. Le Guin. The Oxford Mark Twain. Oxford University Press, 1996. Le Guin was also a great reader: "surely it is their interdependence that is the point. [. . .] Could anybody but Mark Twain have told the story of Adam and Eve without mentioning Jehovah? As a heathen child I was entirely comfortable with his version. I took it for granted that it was the sensible one. As an ancient heathen I still find it sensible, but can better appreciate its originality and courage".
— Poet of the Body. New York's Walt Whitman. An exhibition based on the Walt Whitman collection of Susan Jaffe Tane on the occasion of the bicentennial anniversary of Whitman's Birthday. Curated by Susan Jaffe and Karen Karbiener with Julie Carlsen and Gabriel Mckee. The Grolier Club, 2019. [See below].
— Thomas Love Peacock. Crotchet Castle [1831]. Edited by Richard Garnett. London, Dent, 1893. "Peacock at his zenith" (Garnett).
— Thomas Love Peacock. Headlong Hall [1816]. Edited by Richard Garnett. London, Dent, 1899.
— [Donald Westlake]. Richard Stark. The Hunter [Payback, 1962]. A Parker Novel. University of Chicago Press [uniform edition].
— — The Rare Coin Score [1967].With a new foreword by Luc Sante. University of Chicago Press [uniform edition].
— — Comeback [1997]. With a new foreword by Lawrence Block. University of Chicago Press [uniform edition].
— — Breakout [2002]. With a new foreword by Chris Holm. University of Chicago Press [uniform edition].
— — Nobody Runs Forever [2004]. With a new foreword by Duane Swierczynski. University of Chicago Press [uniform edition].
— — — —
commonplace book :

[Robert Seymour]. The March of Intellect, [London, 1828-1830]. BM 2003,0531.29.
— — — —
"commands not, nor obeys" — Shelley, Queen Mab
*
"so advanced, so meta-normal" — Philip K. Dick, 1981
*
"a speculative rendering of the post-apocalyptic landscape of the city I live in" — Christopher Brown, "Suburbia Deserta"
*
"Make no mention or allusion to them whatever" — Walt Whitman, on classical, Egyptian, and European sources
— — — —
rhododendron day