other notable titles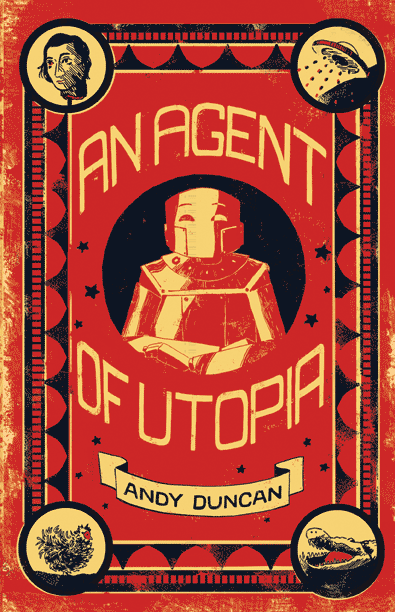 — Andy Duncan. An Agent of Utopia. New & Selected Stories. Small Beer Press, [2018].
Great stories by a great American writer. Duncan is a national treasure and an acute reader: his reading of More's Utopia and its Tudor context is sharper than you know. He is also a fine reader and performer of his work : I had the pleasure of seeing Andy read portions of the title story as a work in progress.
— — — —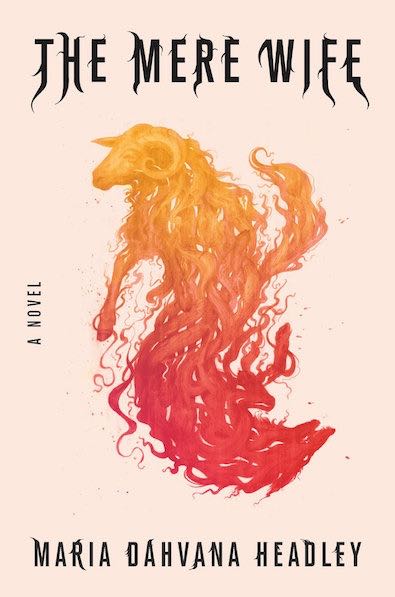 — Maria Dahvana Headley. The Mere Wife. MCD Farrar, Straus & Giroux, [2018].
Make it new : this is a re-invention of an old story, the oldest (Beowulf) ; and an assault on literary tradition. This is a transgressive book in which the prose sings itself to the reader, and a savage satire on the hollowness. American suburbia is built on buried bones. The evolution of the collective voice is nothing less than spectacular.

— — — —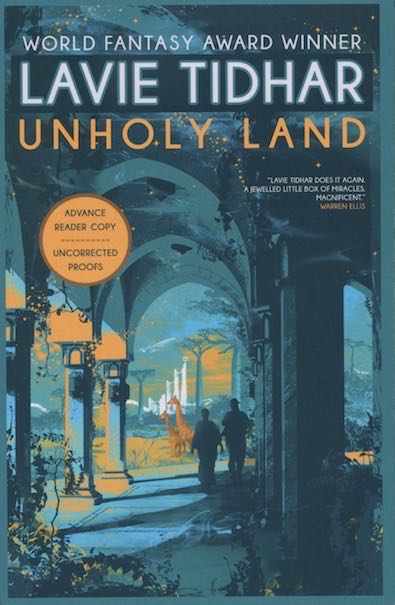 — Lavie Tidhar.Unholy Land. Tachyon, [2018].
Science fiction is that mode of literature in which the metaphor is to be taken literally. Lavie Tidhar's gripping thriller follows writer Lior Tirosh on a return visit to his native land, Palestina, a Jewish state established in east Africa at the turn of the twentieth century. All the writings by Tidhar that I have read are deeply intertextual, playing with the ideas of literature, scienc fiction tropes, and the identity of the writer. Unholy Land is explicitly Clutean in its intertextuality, employing terms and conceits introduced by John Clute in the Encyclopedia of Fantasy (1997). It is great fun, very tricky : a smile painted upon a skull. Tidhar's other characteristic is fearlessness and Unholy Land is a look into the dark heart of a nation founded upon exclusions and barriers.
— — — —
current reading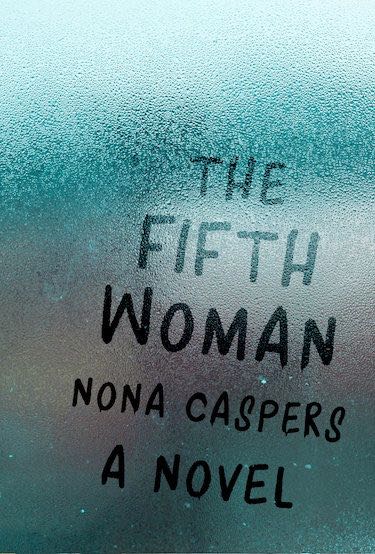 — Nona Caspers. The Fifth Woman. Sarabande, [2018].
Collection of linked stories and vignettes. Mourning and the continuity of daily life. This feels like it will linger in the head. I read her earlier collection, Heavier than Air (2006), which had a similar effect. [Gift of the author, via RB].
— — — —
recent reading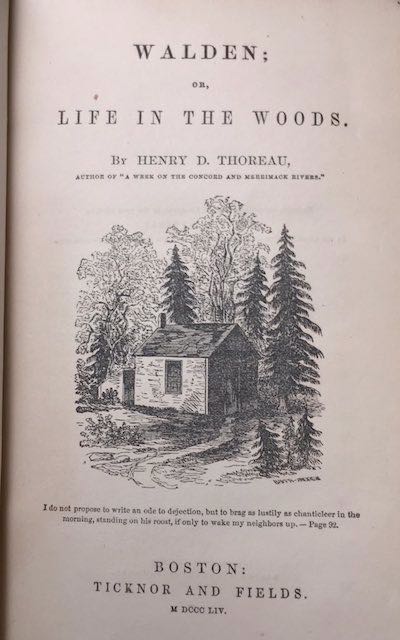 — Henry D. Thoreau. Walden; or, Life in the Woods. Ticknor & Fields, 1854.
— Anne Waldman. Trickster Feminism. Penguin, [2018].
— Simon Hewett. A.J.A. Symons. A Bibliomane, His Books, and His Clubs. The Grolier Club, 2018.
A concise and well balanced account of A.J.A. Symons (1900-1941), bon vivant, book collector, and pioneering author of The Quest for Corvo. His brother, novelist Julian Symons, wrote an excellent biography, A.J.A. Symons. His Life and Speculations (1950). The exhibition, well worth seeing, is on view at the Grolier Club through 5 January 2019.
— John Crowley. Little, Big. [1981]. Re-reading.
— Jo Walton. An Informal History of the Hugos. A Personal Look back at the Hugo Awards, 1953-2000. Tor, [2018].
Snappy and opinionated essays by a smart reader ; lots of room for agreement and disagreement, and great reading lists, too! The essay on Tom Disch's On Wings of Song (1979) is exemplary.
— Warren Ellis. Normal. Farrar, Straus and Giroux, [2016].
— Michael Swanwick. The Third Frankenstein. Dragonstairs, 2018. Edition of 100 copies.
— — — —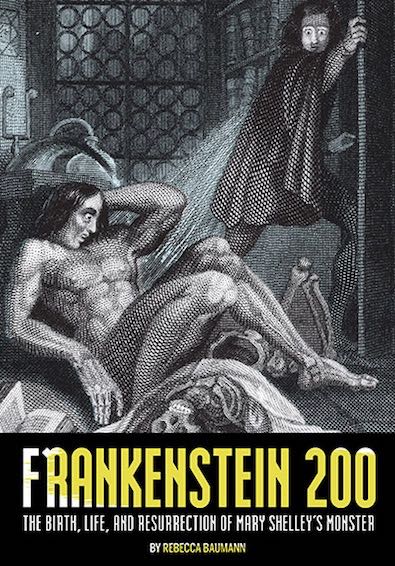 — Rebecca Baumann. Frankenstein 200. The Birth, Life, and Resurrection of Mary Shelley's Monster. Indiana University Press, The Lilly Library, [2018].
Illustrated catalogue of the Lilly Library exhibition, covering familiar ground in new ways, and with some great material on related topics, such as More Monsters, Outsiders and Others, and Weird Women. The chapter on Frankenstein in popular culture highlights Dick Gregory's Frankenstein (1970), largely unmentioned in other discussions of Frankenstein as post-colonial literature.