recent reading
— Colin Franklin. Obsession and Confessions of a Book Life. Oak Knoll Press | Books of Kells | Bernard Quaritch, 2012. Curious and engaging miscellany of bookseller memoirs along with detailed essays on William Morris, the Daniel Press, forgotten antiquaries, and R.S. Surtees. It was word of this book — and its author's pleasure in reading Surtees in a Dickens year that prompted your correspondent to read Mr. Sponge's Sporting Tour. I also rather enjoyed this summation of Morris, " that he liked to set about a task as if inventing it ' ; and Franklin's impatience with labels :
Delightful it is to wander a museum where they do not tell you much, where objects declare themselves without the intrusion of information cards which spoil your focus. Must I look down from a picture to read who painted it, or that the sea I was watching is indeed a View of the Sea ?
The chapters entitled " What Do You Specialise In ? " and " Expert " are choice, and refreshing for their plain honesty. I shall never allow myself to be called an expert, thank you very much. And you should seek out for yourself and read the story about carbon-dating a manuscript. Franklin's Epilogue, on his sister Rosalind (see above), serves as a very humanizing corrective to the simplifications against which an untimely death is powerless. " Wall plaques and scholarships, buildings and biographies recall a sad half-truth of her life. "
— — — —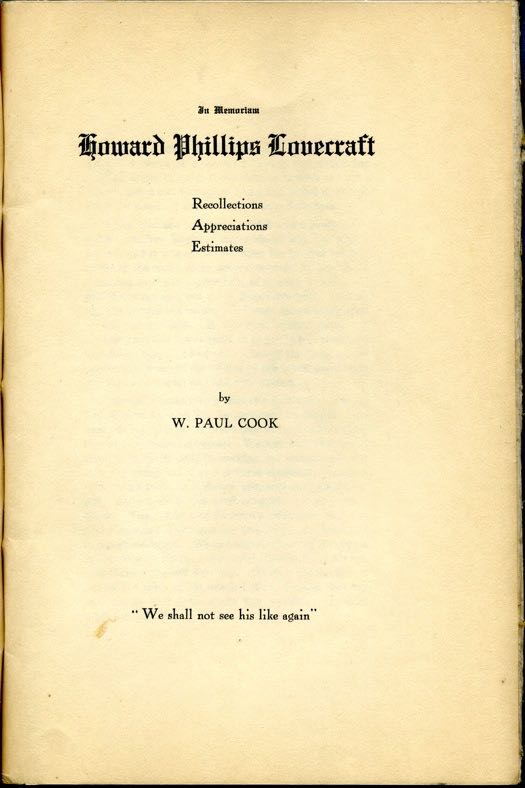 — W. Paul Cook. In Memoriam Howard Phillips Lovecraft. Recollections Appreciations Estimates. [Written in December, 1940. Printed . . . by the author, . . . with the cooperation of the Driftwind Press, April to June, 1941]. Cook met Lovecraft in 1917 through amateur press circles. He commissioned and printed " Supernatural Horror in Literature " in The Recluse (1925), and printed The Shunned House in 1928 : " still perhaps the best memoir of HPL " (Joshi) ; edition of 94 copies.
— — — —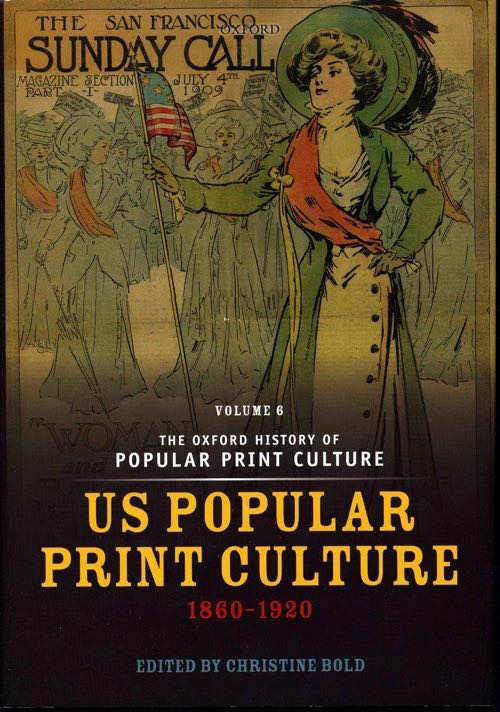 — The Oxford History of Popular Print Culture. Volume 6. US Popular Print Culture 1860-1920. Edited by Christine Bold. Oxford University Press, [2012]. Collection of 29 essays on a broad spectrum of printed materials from the period when technology fostered an explosion of print : mass circulation newspapers, dime novels, magazines, postcards, advertising, ephemera. Editorially somewhat overfond of " contested ", . . . but the massive waves of fact and implication drown the jargon. " . . . in the US alone, 670 million [post] cards mailed in 1908, and by 1913, almost a billion. " Essays on genre fiction, Suffrage Print Culture, Popularizing the Photography of Class Trauma, The Yellow Claw, Scrapbooks, Sentimentalism. [Thanks to SF who mentioned it in conversation.]
— — — —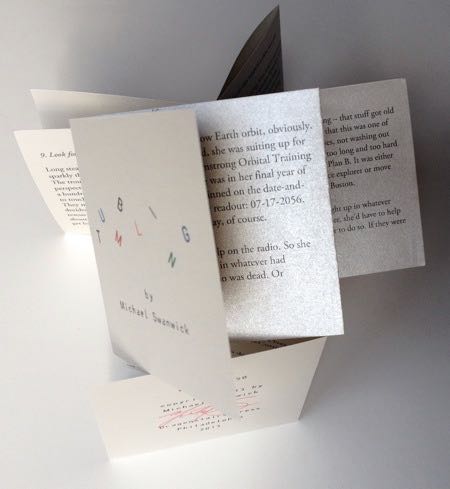 — Michael Swanwick. Tumbling. [Dragonstairs Press, 2013]. Miniature book, in black in on a single sheet of glossy paper, cut and folded to tumble three times during the course of the tale (the protagonist has rather a more difficult time). Edition of 50 copies, signed by the author.
— — — —
— Flann O'Brien. The Poor Mouth. A Bad Story About the Hard Life (1941). Translated from the original Irish by Patrick C. Power. Illustrated by Ralph Steadman. Dalkey Archive Press paperback. [Re-read]. The funniest book in the English language.
— D.T. Max. Every Love Story Is a Ghost Story. A Life of David Foster Wallace. Viking, [2012]. The saddest story in the world, beautifully told.
— — — —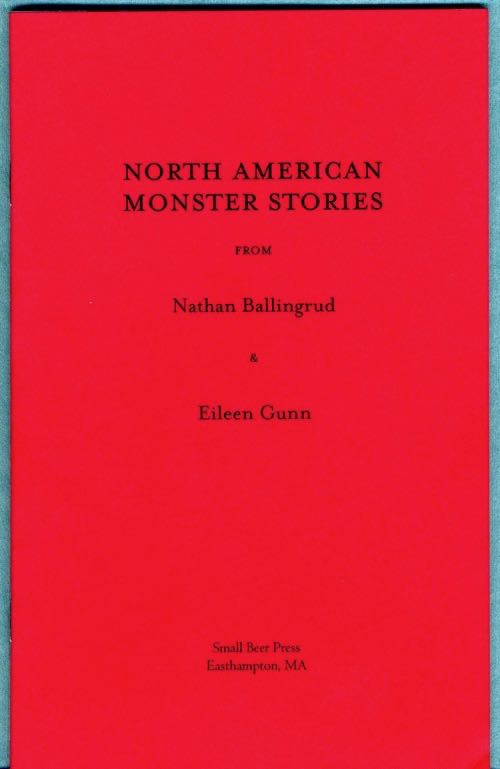 — North American Monster Stories [Cover title]. From Nathan Ballingrud & Eileen Gunn. Small Beer Press, [September 2013]. Includes " North American Lake Monsters " by Ballingrud and " Up the Fire Road ", Eileen Gunn's sasquatch story (like no other). [Curiously, the red of this cover appears far brighter to the scanner than to my own eye].
— — — —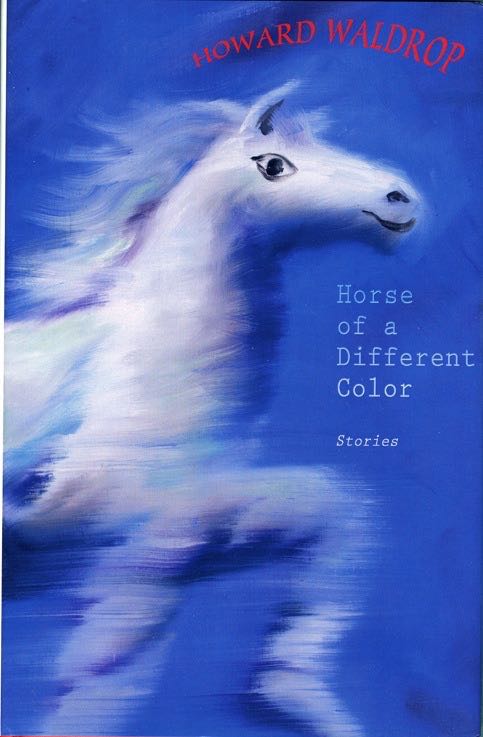 — Howard Waldrop. Horse of a Different Color. Stories. Small Beer Press, [September 2013]. Including the devastating " Kindermarchen " ; and " Ninieslando ", the story of the trenches, both of which Waldrop read at Readercon in recent years.
— — — —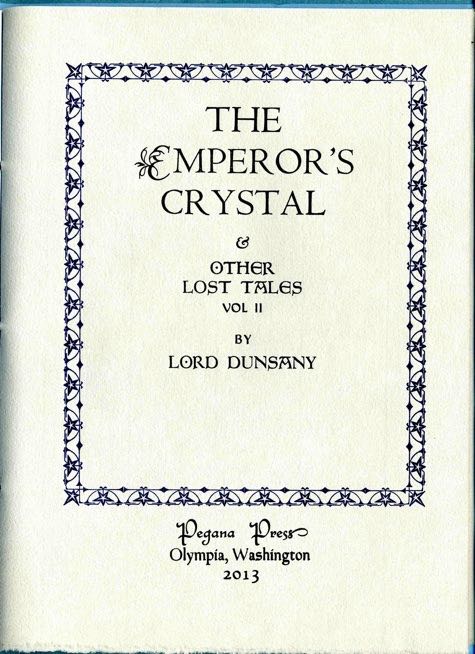 — Lord Dunsany. The Emperor's Crystal & Other Lost Tales Volume II. [Introduction by Darrell Schweitzer]. Pegana Press, 2013. Hand printed, 92 copies. Collection of eight previously uncollected stories, including " The Secret Order ", original to this volume. Second in the series, last year's offering was the Endless Bookshelf Best Book of 2012. Sardonic tales, the wit of " Researches into Irish History " (Vanity Fair, November 1919) a bit sharper than usual. It would take two decades before Dunsany turned the Irish troubles into comedy, in Up in the Hills (1935).
— — — —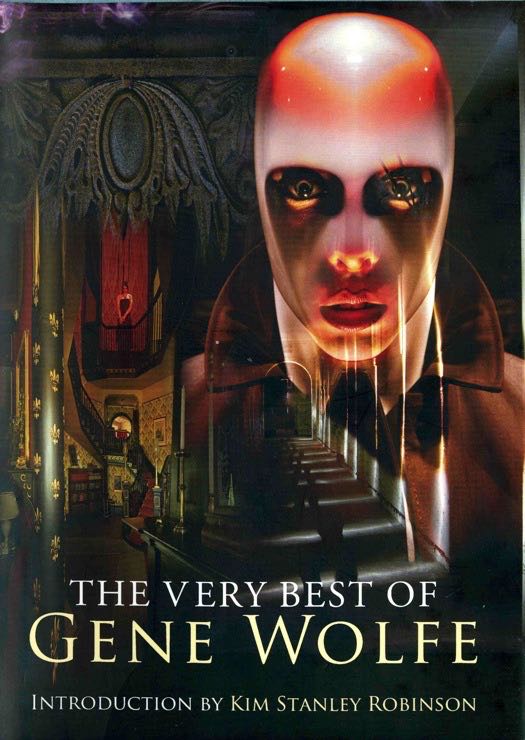 — Gene Wolfe. The Very Best of Gene Wolfe. A Definitive Retrospective of His Short Fiction. PS, 2009. Brilliant stories. The excellent introduction by Kim Stanley Robinson is available at the NYRSF website, http://www.nyrsf.com/2013/09/a-story-kim-stanley-robinson.html.
— — — —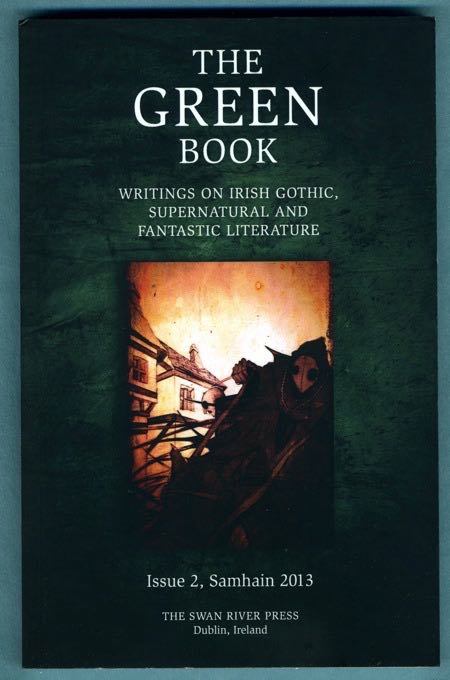 — The Green Book. Writings on Irish Gothic, Supernatural and Fantastic Literature. Edited by Brian J. Showers. Issue 1, Beltaine 2013. Issue 2, Samhain 2013. Interesting new journal from Swan River Press, with a great essay on Mervyn Wall by Richard Dalby (in no. 2) and an ongoing survey of the Irish Gothic by Albert Power.
— — — —
mailbag roulette : in which your correspondent runs screaming into the forest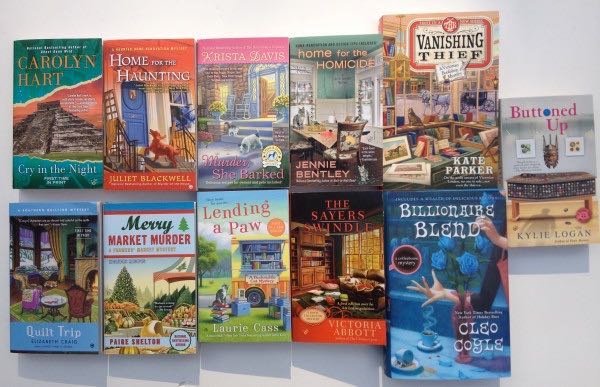 mailbag roulette (mid-November 2013) : 4 dogs, 5 cats, A Bookmobile Cat Mystery, and, most insidious : The Sayers Swindle.