recent reading
— Philip K. Dick. Radio Free Albemuth [1985]. Avon pbk., [June 1986].
Thinking about Ferris F. Fremont :
"Now that a Republican had been returned to office, Aramchek would be dealt with . . ."

"I guess," I said, "we're the only one in which Ferris F. Fremont came to power."
— — — —
— Mark Singer. Trump and Me. Foreword by David Remnick. Tim Duggan Books, [2016].
— Bruce Sterling. Pirate Utopia [Introduction by Warren Ellis ; graphics by John Coulthart ; afterword by Christopher Brown]. Tachyon, [2016]. Futurist revolutionaries in Fiume, 1920. A very stylish book. " . . . mostly, well, we're writers. We aim to help our country out of a bad pinch."
— Jeffrey Marks. Anthony Boucher. A Biobibliography. Foreword by Gordon Van Gelder. McFarland, [2008].
— Luc Sante. The Other Paris. Farrar, Straus and Giroux, [2015].
— Erika Janik. Apple. A Global History. Reaktion Books, [2011].
— Mike Ashley, ed. The Feminine Future. Early Science Fiction by Women Writers. Dover, [2015].
— Peter Dickinson. The Yellow Room Conspiracy. Mysterious Press, [1994]
— Lewis Ellingham and Kevin Killian. Poet Be Like God. Jack Spicer and the San Francisco Renaissance. Wesleyan University Press, [1998].
— Peter Dickinson. Play Dead. Mysterious Press, [1992]
— Ryoko Sekiguchi. La Voix sombre. P.O.L., [2015]. "The dark voice" : persistence of the recorded voices of the dead, and our experience of the voice as an indelible, atemporal present. [See also under commonplace book].
— Margery Allingham. More Work for the Undertaker (1949). Heinemann, [1971 rpt.]
— Paul McAuley. Evening's Empires. G [Gollancz paperback, 2014].
Who else but Macauley can oh so casually encode Douglas Adams and James Tiptree, Jr., into a single asteroid sentence?
— Dominique Nabokov. The World of The New York Review of Books. Photographs 1980-2009. Maison Française, 2013.
— Michael Swanwick. Not So Much, Said the Cat. Tachyon, [2016]. Collection of short stories.
— Peter Straub. Shadowland (1980). "Everything you will see here comes from the interaction of your mind with mine." [re-reading].
— Jack Womack. Flying Saucers are Real! The Jack Womack UFO Library. Introduction by William Gibson. Edited by Michael P. Daley, Johann Kugelberg, and Gabriel McKee. Illustrated. 286 pp. New York: Anthology Editions, 2016. Bibliographic descriptions, with numerous illustrations, of selected books in Womack's UFO library, exhibited 3-20 August at Milk gallery, New York.
— Ben H. Winters. Underground Airlines. Mulholland Books. Little, Brown, [2016] / file under: The Matter of America is slavery.
— Michael Swanwick. Universe Box. Binding and ready-made by M. Porter. Dragonstairs, 2016. [Edition of 13 : Coma Berenices/Pleistocene : vaccine, coral, &c.]. Sold out upon publication.
— Paul Schütze. nstgrm-01. Twilight Science Editions, [2016]. Edition of 100.
— H.H. Munro. The Penguin Complete Saki. Penguin paperback, 14th printing. [re-reading some of the stories, still thinking about war].
— — The Westminster Alice by "Saki". 1902
— — The Unbearable Bassington (1912), what a nimble, startling little book
— Gemma Files. Experimental Film. Chizine, [2015]. Winner of the Shirley Jackson Award.
— Mathias Enard. Zone. Roman. [2008]. Babel 1020 paperback, [2015]. A hurtling, allusive narrative, a dark hypnagogic fantasia of military/terrorist historiography of the Mediterranean littoral. [Gift of CB].
— — — —
The Private Life of Books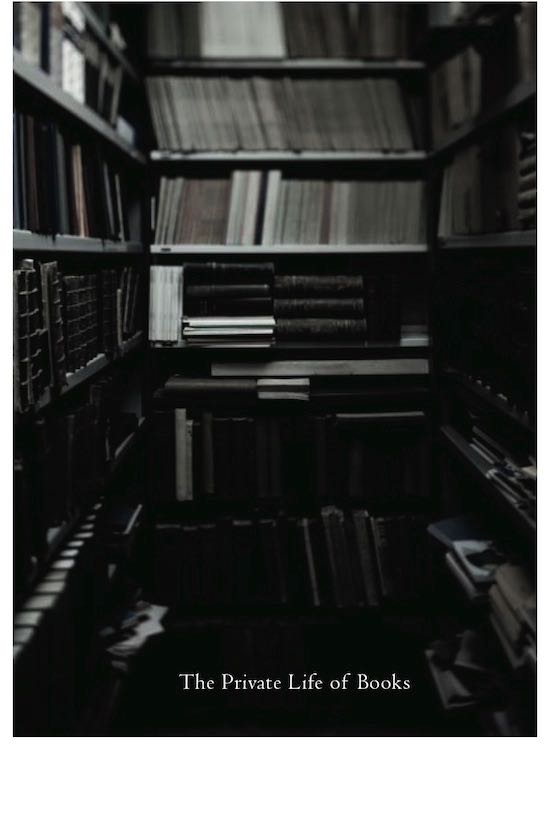 The Private Life of Books, poems by H. Wessells, duotone photographs by Paul Schütze.
Copies still available from Temporary Culture.
— — — —
Hope & Wreckage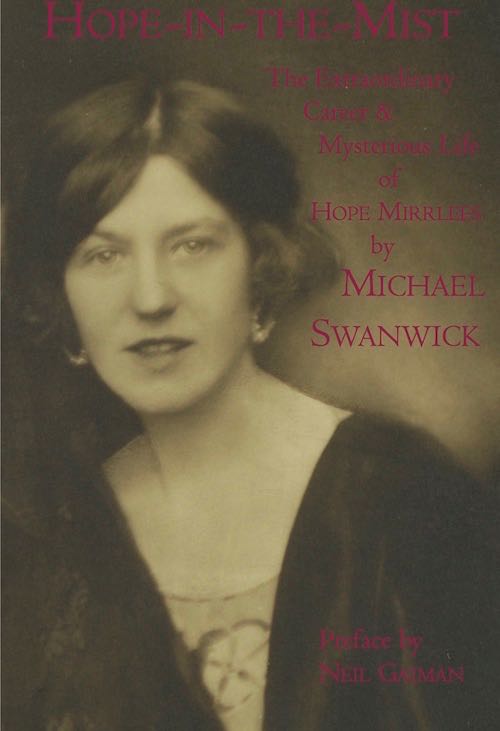 New editions of Michael Swanwick's legendary monographs Hope-in-the Mist. The Extraordinary Career & Mysterious Life of Hope Mirrlees (2009) and What Can Be Saved From the Wreckage (2007) are now available in all the usual e-booke formats through Weightless Books.