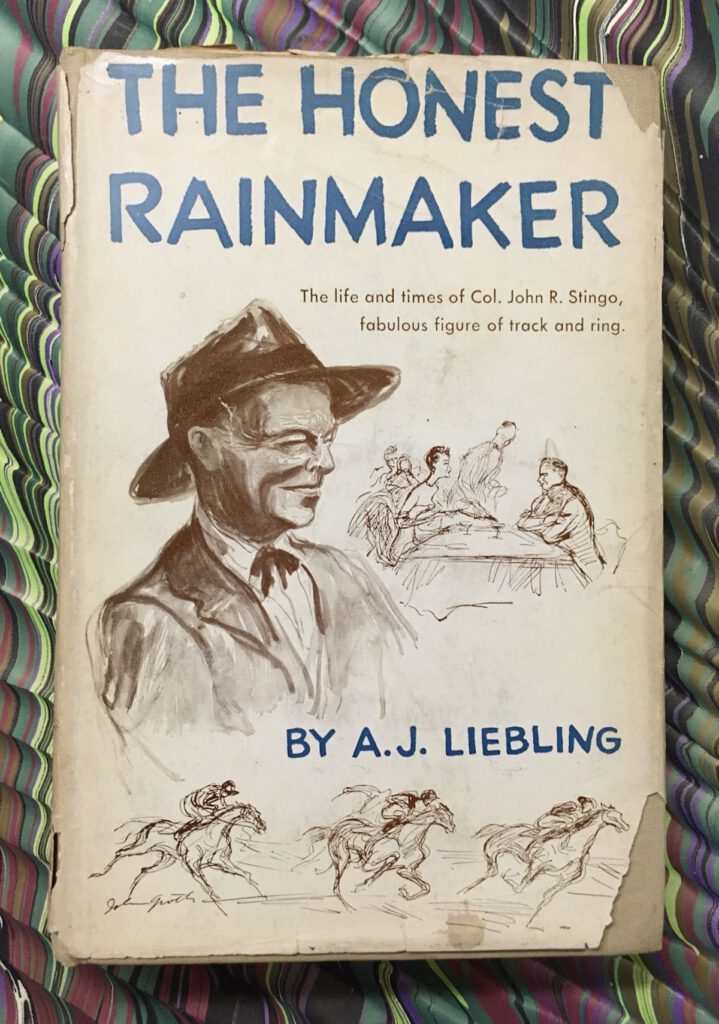 — A. J. Liebling. The Honest Rainmaker. The Life and Times of Colonel John R. Stingo. Doubleday, 1953.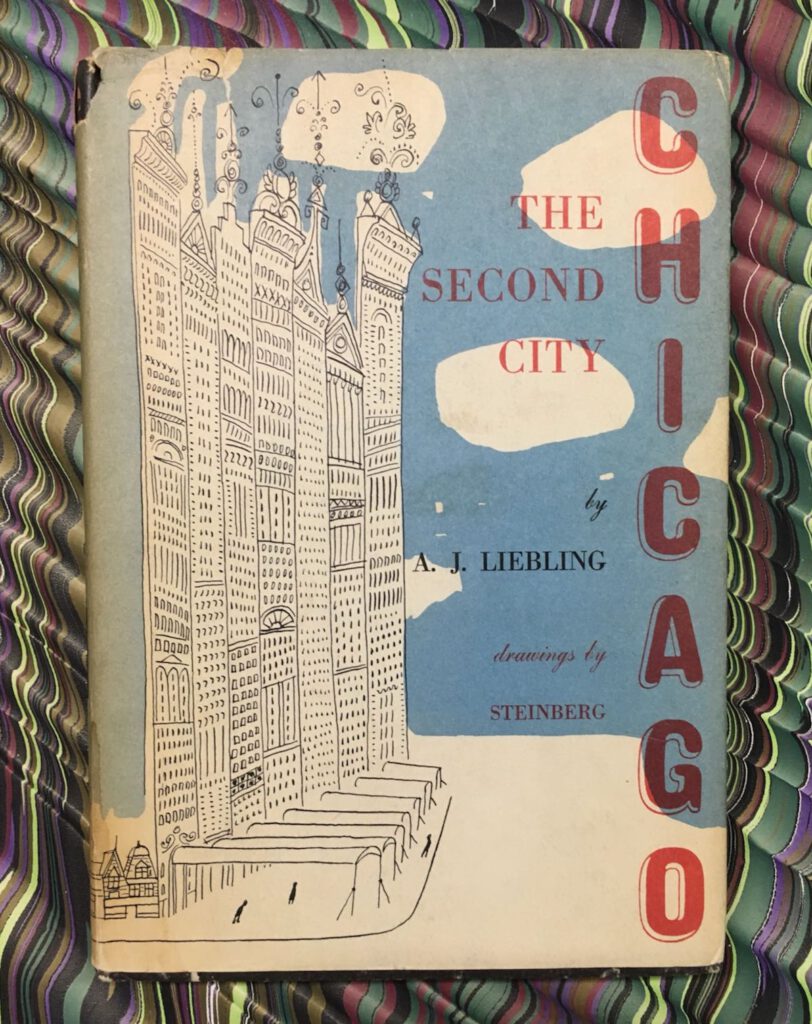 — A. J. Liebling. Chicago: The Second City. Drawings by Steinberg. Knopf, 1952.
Liebling sparkles, and writes so engagingly that my utter lack of interest in horse racing becomes an irrelevancy; and every page contains an aphorism, a charming turn of phrase, or something memorable. The temptation to quote . . . .
— — — —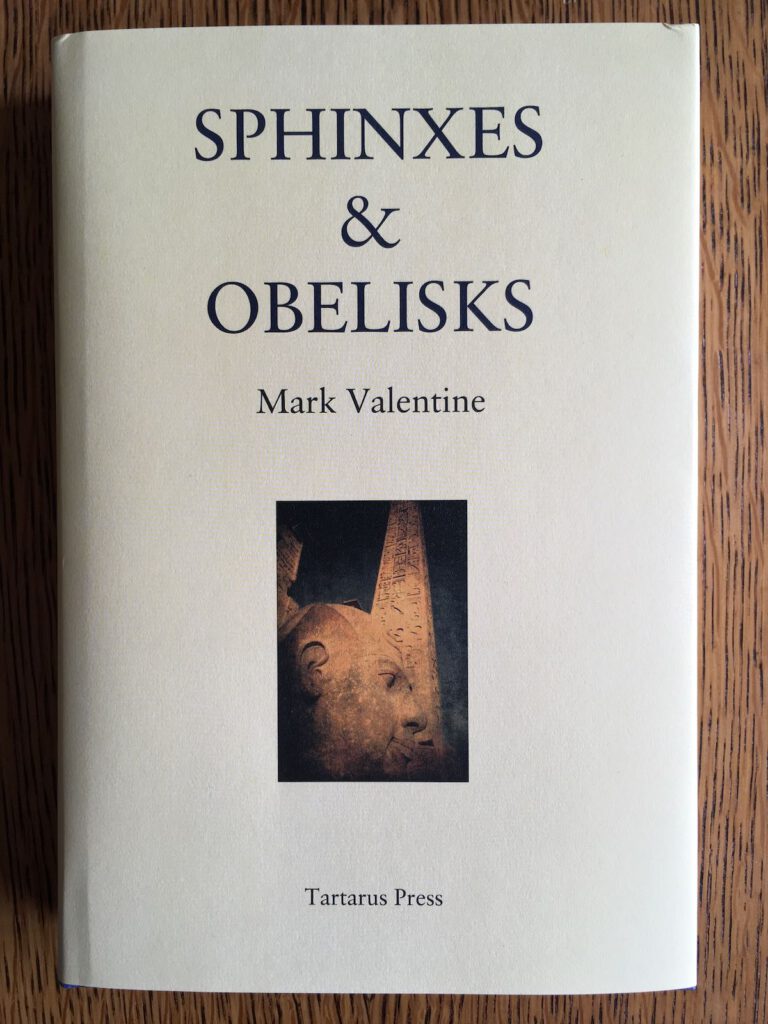 — Mark Valentine. Sphinxes & Obelisks. Tartarus, [2021].
Essays and discoveries in books.
— — — —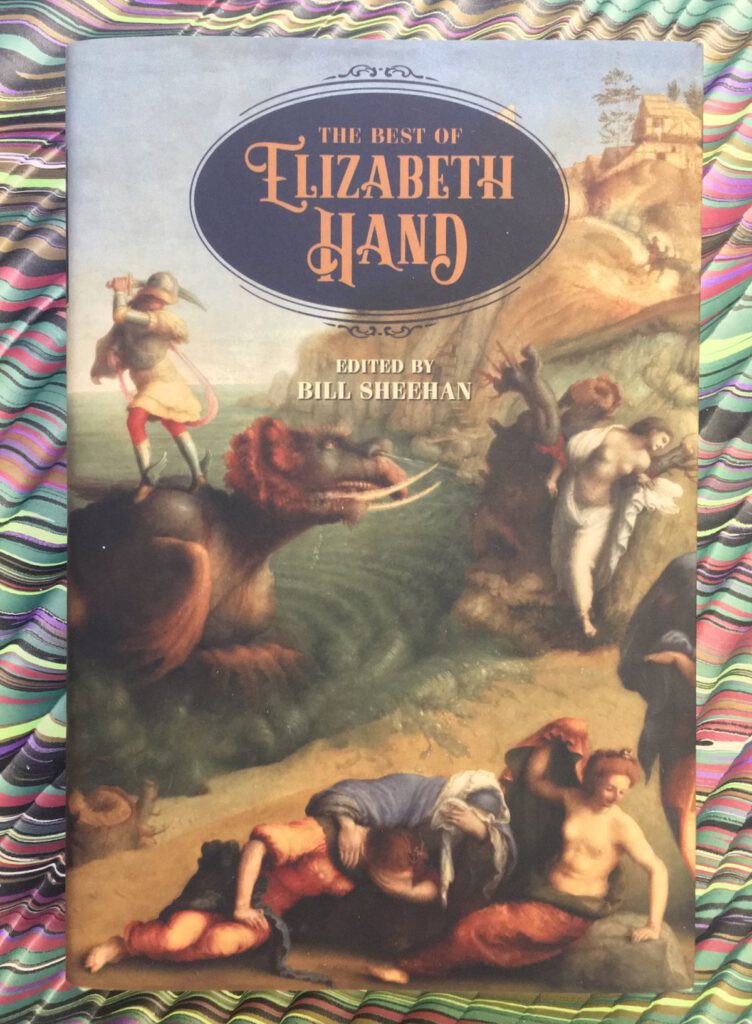 — Elizabeth Hand. The Best of Elizabeth Hand. Edited by Bill Sheehan. Subterranean Press, 2021.
— — — —
— Nevil Shute. Lonely Road [1932]. Heinemann, [1953].
Smuggling and political intrigue, and the prison of class.
— Eric Partridge. A Dictionary of Slang and Unconventional English [etc.]. Edited by Paul Beale. [Eighth edition]. Routledge & Kegan Paul, [1984].
— A Bibliophilic Tribute to Joel Silver. Compiled and edited by Richard Ring.  Providence, Rhode Island, 2021.
— Letters from Rupert Brooke to his publisher, 1911-1914. [Introduction by Geoffrey Keynes. Edited by Edith Scott Lynch]. Octagon Books, 1975.
— — — —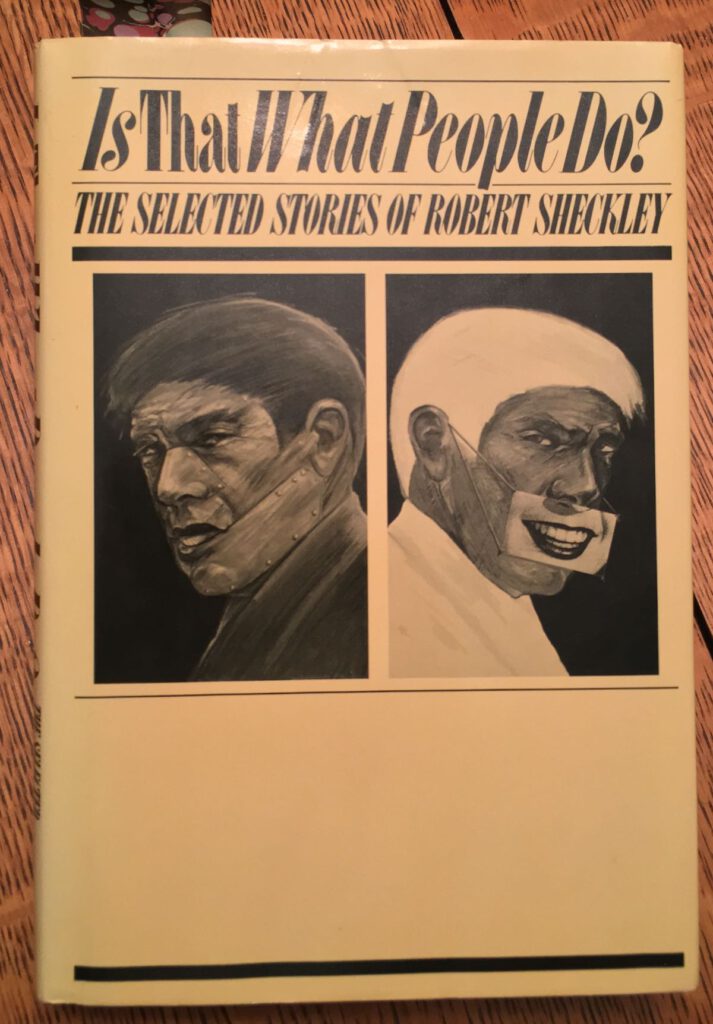 — Robert Sheckley. Is That What People Do? Short Stories. Holt, Rinehart and Winston, [1984].
A perennial favorite.
— — — —
— Arthur Machen. The Hill of Dreams. Tartarus Press, [1998]. With plates by Sidney H. Sime, introduction by Mark Valentine, plus introductions by Machen and Dunsany.
— Rex Stout. The Second Confession. A Nero Wolfe Novel [1949]. Bantam Books, [May 1961].
— Arkady Martine [AnnaLinden Weller]. A Memory Called Empire [2019]. Tor pbk, 4th ptg.
— The Sorceress in Stained Glass and other Ghost Stories. Edited by Richard Dalby. Tom Stacey, [1971].
An excellent anthology of uncommon supernatural tales, from Le Fanu to 'A Vignette' by M. R. James. Dalby's first book.
— L. T. C. Rolt. Sleep No More. Twelve Stories of the Supernatural. Ash-Tree Press, 1996. With an introduction by Christopher Roden, afterword by Hugh Lamb.
— Richard William Pfaff. Montague Rhodes James. Scolar Press,  1980.
— The Legacy of M.R. James. Papers from the 1995 Cambridge Symposium. Edited by Lynda Dennison. Shaun Tyas, 2001.
— Thomas Pynchon. Gravity's Rainbow. Viking, [1973].
— Ramachandra Guha. The Commonwealth of Cricket. A Lifelong Love Affair with the Most Sophisticated Game Known to Humankind. William Collins, [2020].
— Robert Shearman. We All Hear Stories in the Dark. [Illustrated by Reggie Oliver]. [Volume I]. [Introduction by Angela Slatter]. DIP, [2020].
— A. N. L. Munby. The Alabaster Hand and Other Ghost Stories [1949]. Ash-Tree Press, 1995.
— — — —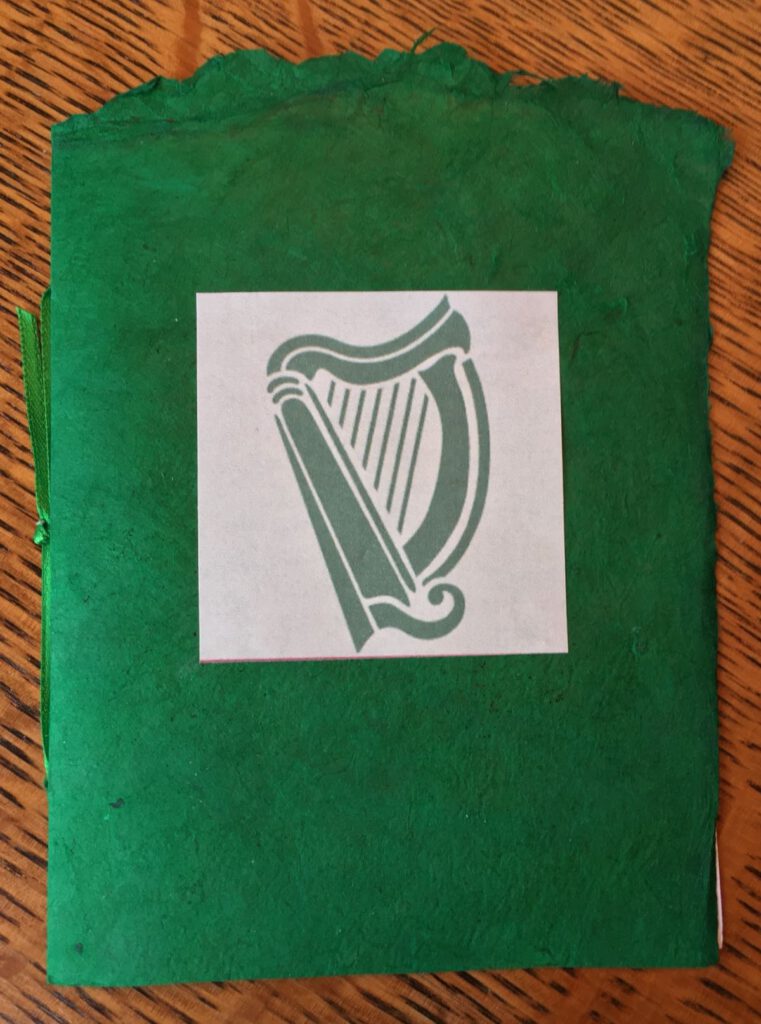 — Michael Swanwick. The Book of Blarney. [Dragonstairs, 2021]. Edition of 50.
—— ——. The Postutopian Adventures of Darger and Surplus. Subterranean, 2020.
— — — —
— Jon A. Jackson. Go by Go. A Novel. Dennis McMillan, 1998.
Labor unrest and murder in Butte: "just a way of talking about something that maybe can't be talked about otherwise".
— Gene Wolfe. Interlibrary Loan. Tor, [2020].
— Lou Dischler. My Only Sunshine. A Novel. Hub City Press, 2010.
Red Church, La., 1962, sugar and salt, bank robberies, Tijuana Bibles, and an alligator : and the gonzo narrative voice of nine-year-old Charlie Boone [signed copy, gift of DD].
— Thomas Pynchon. Bleeding Edge. Penguin Press, 2013
— Walter Klinefelter. The Fortsas Bibliohoax. Revised and Newly Annotated by the Author with Bibliographical Notes and Comments including a Reprint of the Fortsas Catalogue. Press of Ward Schori, 1986.
— Sinclair Lewis. It Can't Happen Here. A Novel. Doubleday, Doran, 1935.
— David Rapp. Tinker to Evers to Chance. The Chicago Cubs and the Dawn of Modern America. University of Chicago Press, [2018].
— Jon A. Jackson. Grootka. A Detective Sgt. "Fang" Mulheisen Novel. Foul Play Press | Countryman Press, [1990].
— Samuel L. Clemens. The Tragedy of Pudd'nhead Wilson and the Comedy Those Extraordinary Twins by Mark Twain [1894]. Introduction by Sherley Anne Williams. Afterword by David Lionel Smith. Oxford University Press, 1996.
Clemens is brilliant about fraud and race, which is, fundamentally, the Matter of America.