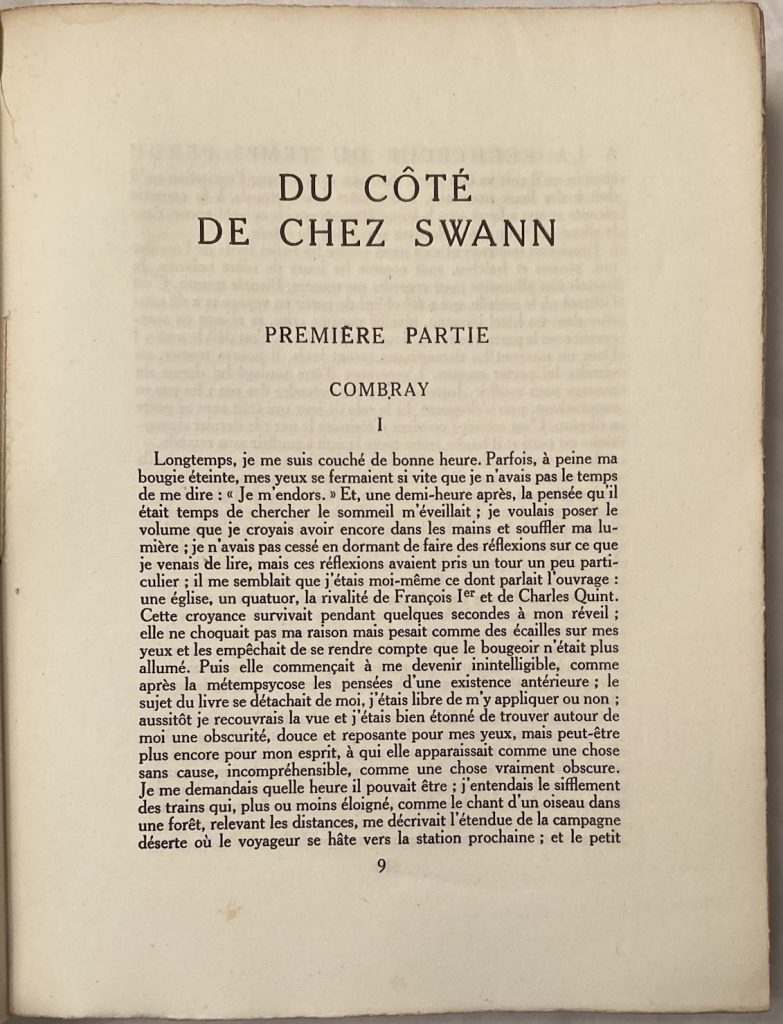 Longtemps, je me suis couché de bonne heure.
First page of text of the second edition of Du côté de chez Swann, Éditions de la Nouvelle Révue Française, 1919.
— Marcel Proust. À la recherche du temps perdu. Édition publiée sous la direction de Jean-Yves Tadié. 4 vols., Gallimard. Bibliothèque de la Pléiade.