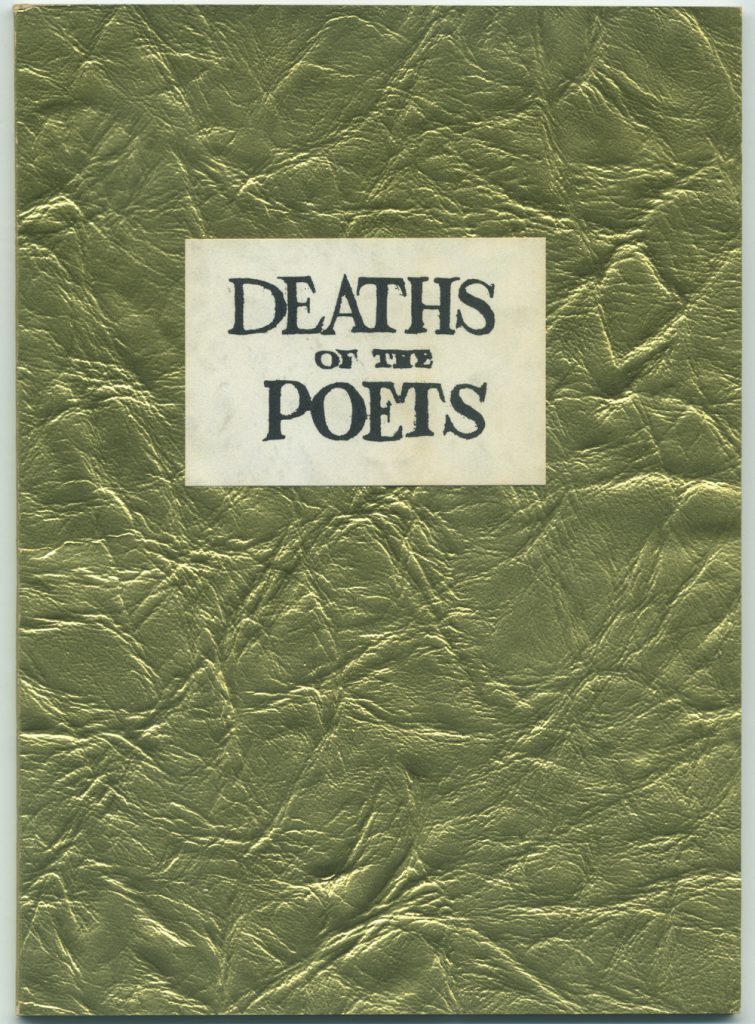 — Kit Reed. Deaths of the Poets. Designed and illustrated by Joseph Reed. Text within illustrated borders. [34], [2, blank] pp. [Middletown]: At the Sign of the Piratical Primrose, 1991. Second, revised edition (150 copies, initialled by the author and artist). Gilt leather-grained card wrappers with printed label. This copy was inscribed to Brian and Margaret Aldiss.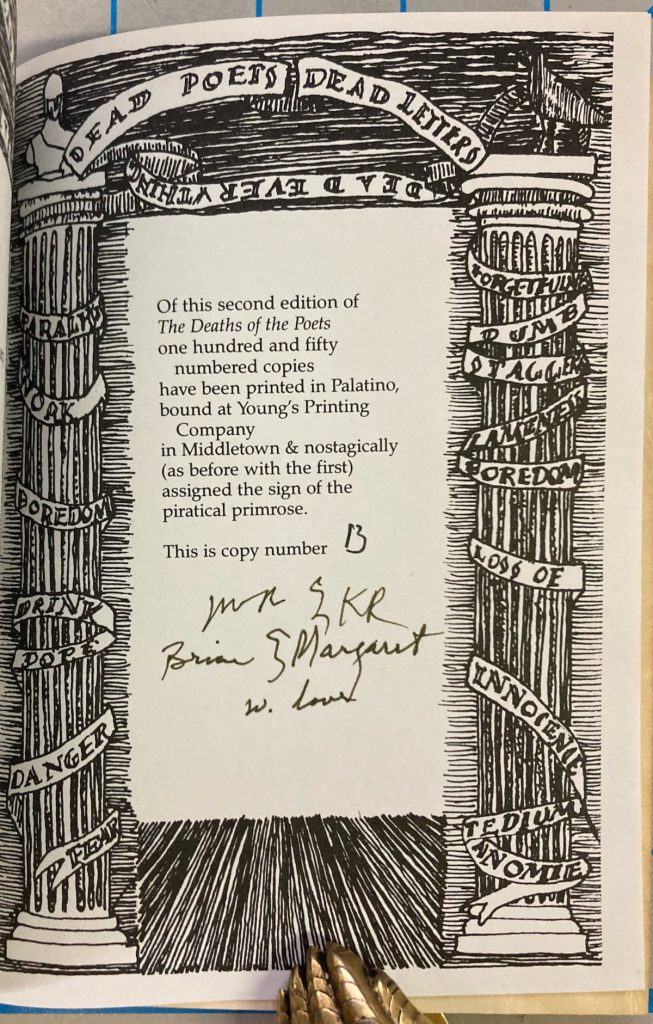 A poet's life is like a breath
After which — you guessed it — Death
[. . .]
Now echoing down hills & valley
Comes our last word, it's Hey, Finale!
Though taken out by fate's sharp knife
We leave the verse, to signal: Life!
An abecedarium of dead poets :  Aeschylus, Byron, Crane, Donne, Euripides, Fuller, Goethe, Homer, Akhenaton, Johnson, Keats, Lovelace, Molière, Nerval, Ovid, Pope, Quasimodo, Rilke, Sand, Tennyson, Urban, Villon, Wilde, Xenophon, Yeats, and Zoroaster.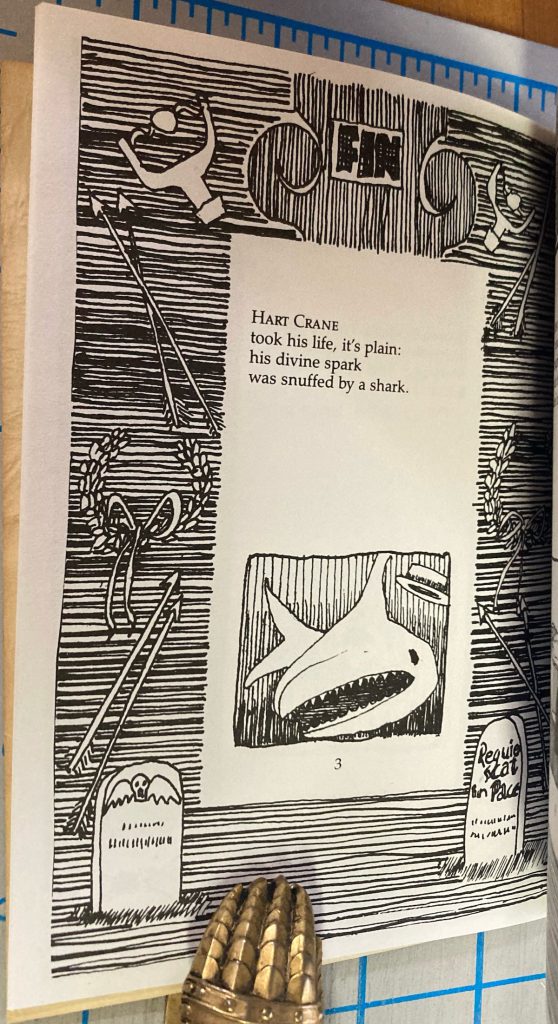 Kit Reed was a really nice warm person, and a sharp and funny writer. We read together at the KGB science fiction reading series in 2004, when
Another green world
had just appeared, and she was skewering many American obsessions with her
Thinner than Thou
(what could possibly go wrong if . . . ?!?).  It was the hundredth anniversary of Bloomsday, 16 June 2004, and to mark the occasion I read "A prayer for James Joyce" by James Blish. A lot of blank looks in the audience, but Kit and a few others knew what it was about. I used see her and Joe at Readercon (she was guest of honor in 2014). As always, the
Encyclopedia of Science Fiction
has some useful things to offer about her stealthy, explosive prose :
https://sf-encyclopedia.com/entry/reed_kit
.
Deaths of the Poets  was first published in 1978 as a book of etchings in an edition of ten copies (only Yale and the Boston Athenaeum report copies).