The Endless Bookshelf is many things, but it is above all a series of notes on reading and thinking about books, as texts and as objects. More than a decade ago, a friend gave me a copy of the paperback reprint of The Dead of the House by Hannah Green, deeming rightly that I would appreciate. I read it with pleasure and gave a copy to friend with an affinity for books and for the wood, and he enjoyed it, too. It was Green's only novel (technically, in science fiction terms, a fixup composed of several linked stories), all the more remarkable for that, perhaps.
I often thought about the book over the years, and then not long ago I saw an inscribed copy of the original edition, published by Doubleday in 1972, and, as one does, thought about it some more. I began re-reading the book, and then turned up a more interesting copy.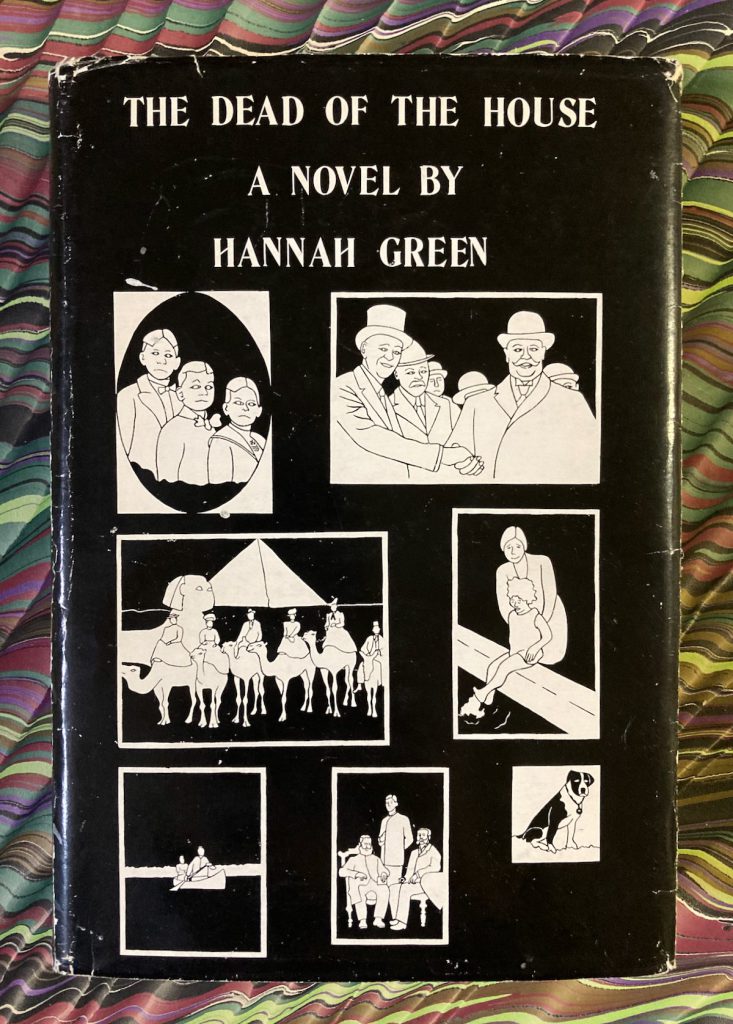 — Hannah Green. The Dead of the House. Doubleday, 1972. Inscribed by the author, "For Dieter With my Love Hannah New York, April 1972". With printed pictorial dust jacket by John Wesley, inscribed on the blank front flap, "Cover for Dieter John Wesley 1972", and retaining original publisher's dust jacket with text front panel and author portrait on back panel.
Hannah Green (1927-1996) married painter John Wesley in 1971. His jacket images are closely linked to the text and the look is not dissimilar to his other graphic work at the time (especially some early works, such as Alice or the Radcliffe Tennis team) and a little more somber than the pop art motifs for which he is best known. Was it a trial proof for a design rejected by Doubleday ?  And, of course, one wonders about the identity of the Dieter to whom the book is inscribed.* To be continued, perhaps.
[* possibly German artist Dieter Roth, whose work was sometimes exhibited with John Wesley's at about this time.]