[Walpole, Horace]. The Castle of Otranto, A Gothic Story. The Second Edition. London: Printed for William Bathoe in the Strand, and Thomas Lownds in Fleet-Street, 1765. ESTC T143237. Summers, A Gothic Bibliography, p. 265. Published 11 April 1765 (500 copies).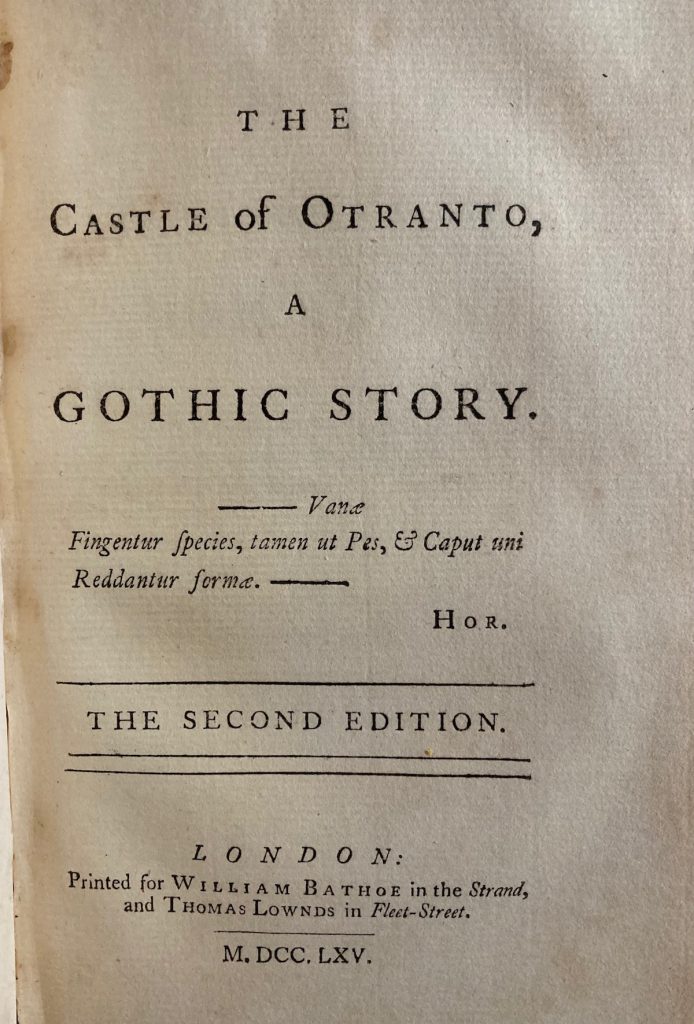 from the OED :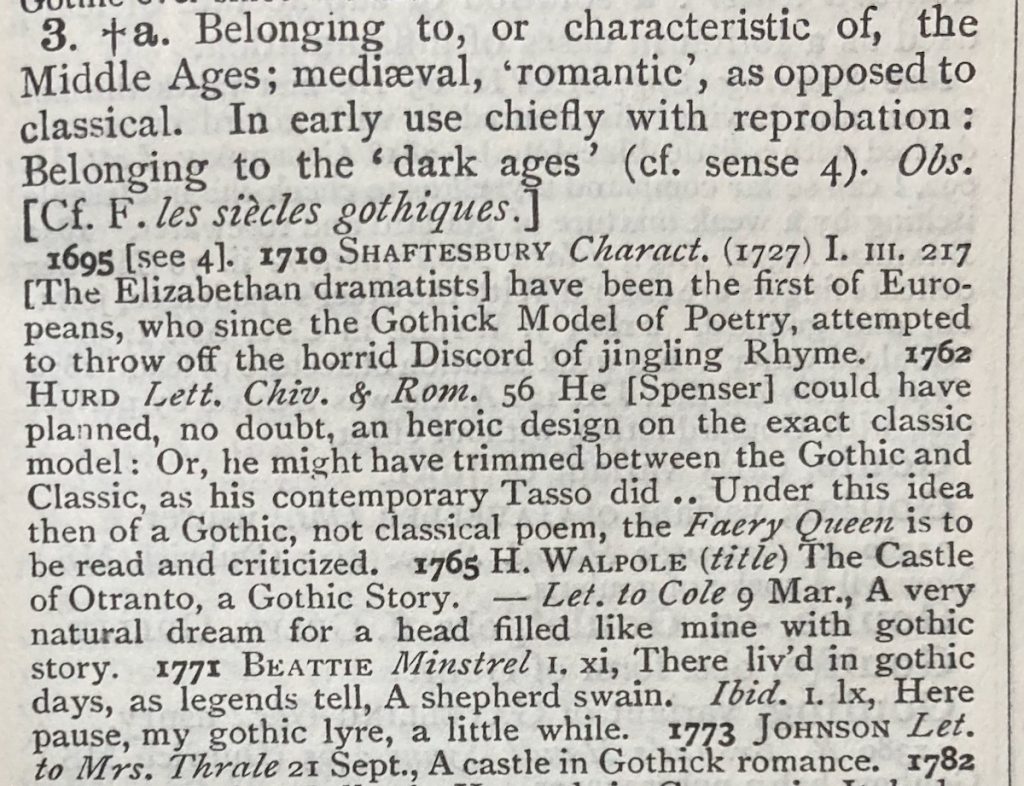 Labels and categories are invariably assigned retrospectively, for the authors are walking into new territory. The first of the "Gothic tales", Thomas Leland's  Longsword (1762), has the subtitle, An Historical Romance. The title page of the first edition of Otranto (published in December 1764) reads: The Castle of Otranto, A Story Translated by William Marshall, Gent. From the Original Italian of Onuphrio Muralto, Canon of the Church of St. Nicholas at Otranto.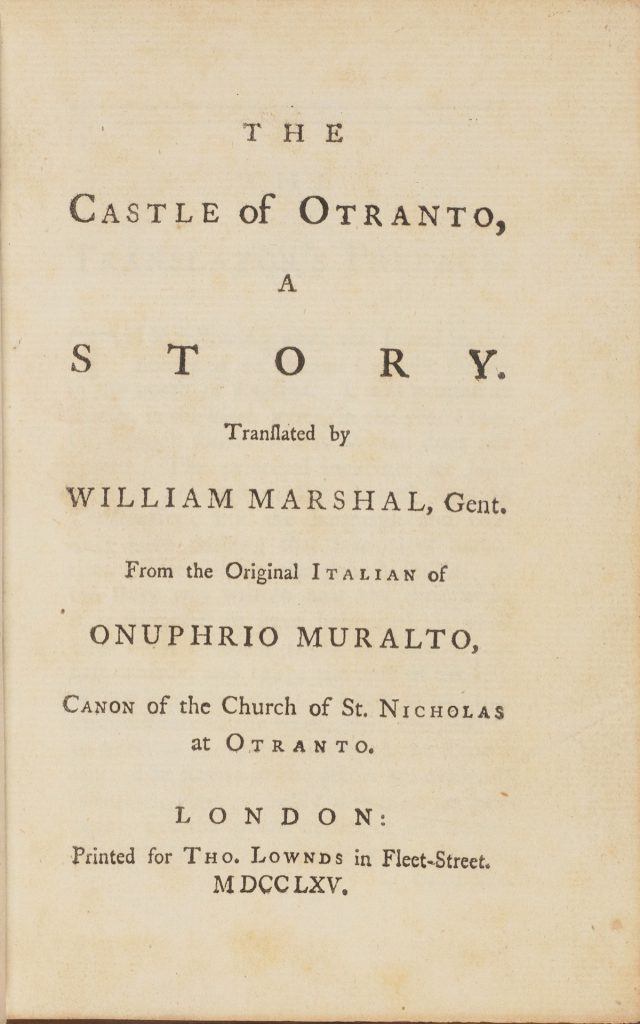 The Gothic was in the air, hence the new subtitle for the second edition, naming the craze which spread across Europe for the next sixty years. The second edition also includes a preface by Walpole discussing some of his aims :
it was an attempt to blend the two kinds of Romance, the ancient and the modern. In the former, all was imagination and improbability : in the latter, nature is always intended to be, and sometimes is, copied with success. [. . .] The actions, sentiments, conversations, of the heroes and heroines of ancient days were as unnatural as the machines employed to put them in motion.
The author of the following pages thought it possible to reconcile the two kinds. Desirous of leaving the powers of fancy at liberty to expatiate through the bundles realms of invention, and thence of creating more interesting situations, he wished to conduct the mortal agents in his drama according to the rules of probability ; in short, to make them think, speak and act, as it might be supposed mere men and women might do in  extraordinary positions. He had observed, that in all inspired writings, the personages under the dispensation of miracles and witnesses to the most stupendous phenomena, never lose sight of their human character ; whereas in the productions of romantic story, an improbable event never fails to be attended by an absurd dialogue. [. . .] As the public have applauded the attempt, the author must not say he was entirely unequal to the task he had undertaken : yet if the new route he has struck out shall have paved a road for men of brighter talents, he shall own with pleasure and modesty, that he was sensible the plan was capable of receiving greater embellishments than his imagination or the conduct of the passions could bestow on it.
To which one might add: and women of brighter talents, too : for later authors in the Gothic include Anne Radcliffe and Mary Shelley.