current reading :
— Marcel Proust. Albertine disparue (1925) & Le temps retrouvé (1927). À la recherche du temps perdu IV. Gallimard, Bibliothèque de la Pléiade.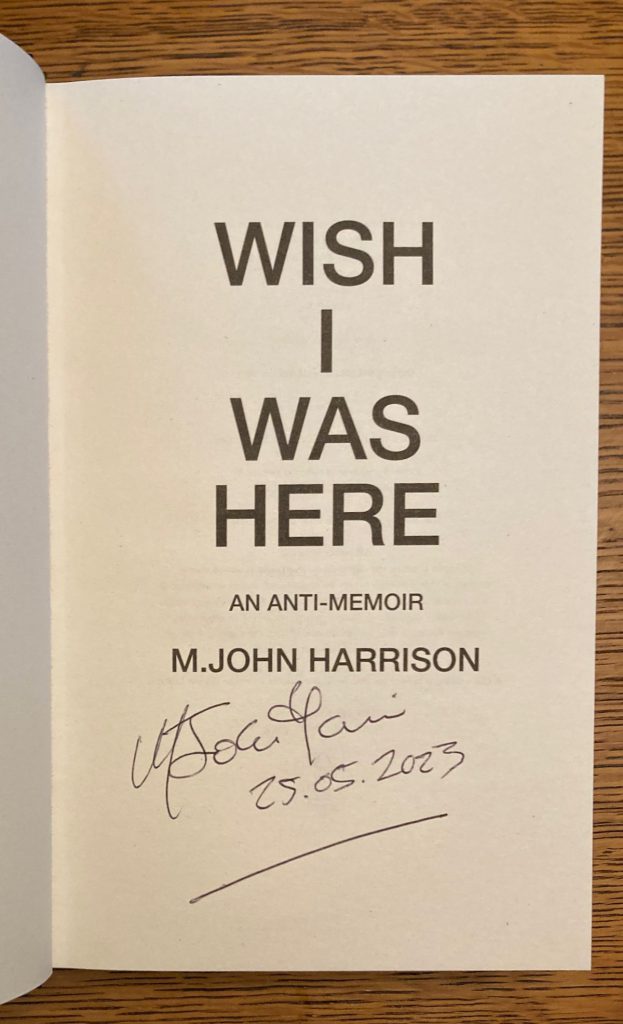 — M. John Harrison. Wish I Was Here. An Anti-Memoir. [Serpent's Tail, 2023]. Signed by the author 23 May 2023. [Gift of MLV].
— — —
recent reading :
— S. Barkworth. The Nijmegen Proof. Holmes Publishing Co., 1988.
— George Sims. The Terrible Door. The Bodley Head, [1964].
— —. The Last Best Friend [1967]. Carroll & Graf pbk., [1988].
— —. Hunters Point. Gollancz, 1973.
— —. The End of the Web. Gollancz, 1976.
— —. The Keys of Death. Macmillan, [1982].
George Sims (1923-1999) was an antiquarian bookseller, specialist in literature and literary manuscripts, and author of The Rare Book Game (1985), a memoir in the form of essays, and its several sequels. His crime novels are full of the most granular detail of the byways of London in the early 1960s, and Hunters Point is partly set in a San Francisco observed with similar care. Sims was a long-time friend of Julian Symons (I have his Death's Darkest Face inscribed to Sims), which sparked my interest. H. R. F. Keating  included The Last Best Friend in his  Crime & Mystery The 100 Best Books and noted that the "exactitude of the poet" and "peripheral elaborations" are "simultaneously his triumph and something like his downfall" and mark him as an amateur writer. Sometimes the digressions are the voyage.
— — —
— Robert Sheckley. The Game of X [1965]. Jonathan Cape, [1966]. Excellent send-up of the espionage genre and a love letter to the city of Venice, with Sheckley's characteristic wit bubbling up at odd moments and with perfect timing.
— —. Crompton Divided. Holt, Rinehart and Winston,  [1978]. Scent and memory and an interplanetary question for personal integration made literal. Expanded from an early novella, "Join Now" or "The Humors", with a cock-eyed nod to Conrad's "Heart of Darkness".
— — —
— Julian Symons. The Man Who Killed Himself. The Crime Club, Collins, 1967.
— —. The Man Who Lost His Wife. The Crime Club, Collins, 1970.
— —. The Players and the Game. The Crime Club, Collins, 1972
— —. The Detling Murders. Collins, 1982. The Detling Secret. Viking. 1983.
— —. Something like a Love Affair. Macmillan, 1992.
I have long enjoyed the crime novels of Julian Symons which also serve as examinations of middle-class British life. I had read one or two of these a long time ago, and re-reading them was as interesting as charting new territory.
— — —
Dorothy L. Sayers. Clouds of Witness [1927]. Bourbon Street Books paperback.
— —. Strong Poison [1930]. Bourbon Street Books paperback.
— —. Gaudy Night. Gollancz, [1936].
— —. Busman's Honeymoon [1937]. Bourbon Street Books paperback.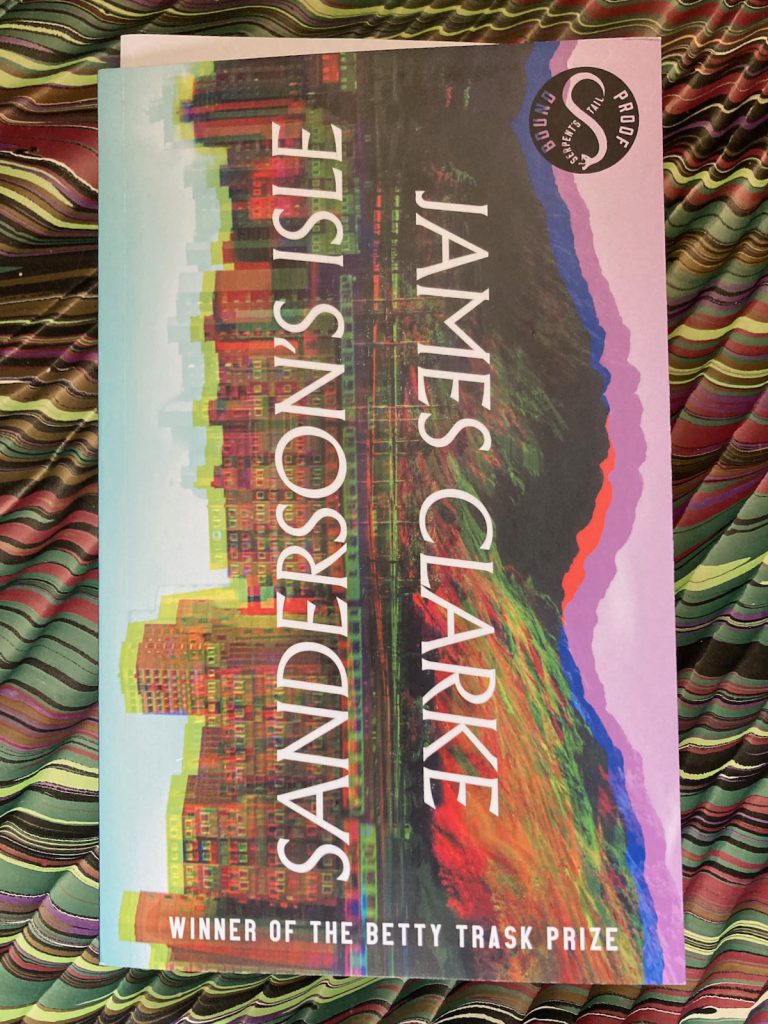 — James Clarke. Sanderson's Isle. Serpent's Tail, [2023].
— — —
— Arthur Machen. Far Off Things. Martin Secker, [1922].
— —. The London Adventure. Martin Secker, [1924].
— Iain Sinclair. Agents of Oblivion. Swan River Press, 2023.
Four short stories on Blackwood, Machen, Ballard, Lovecraft.
— Paul McAuley. Fairyland [1995]. Gollancz SF Masterworks paperback.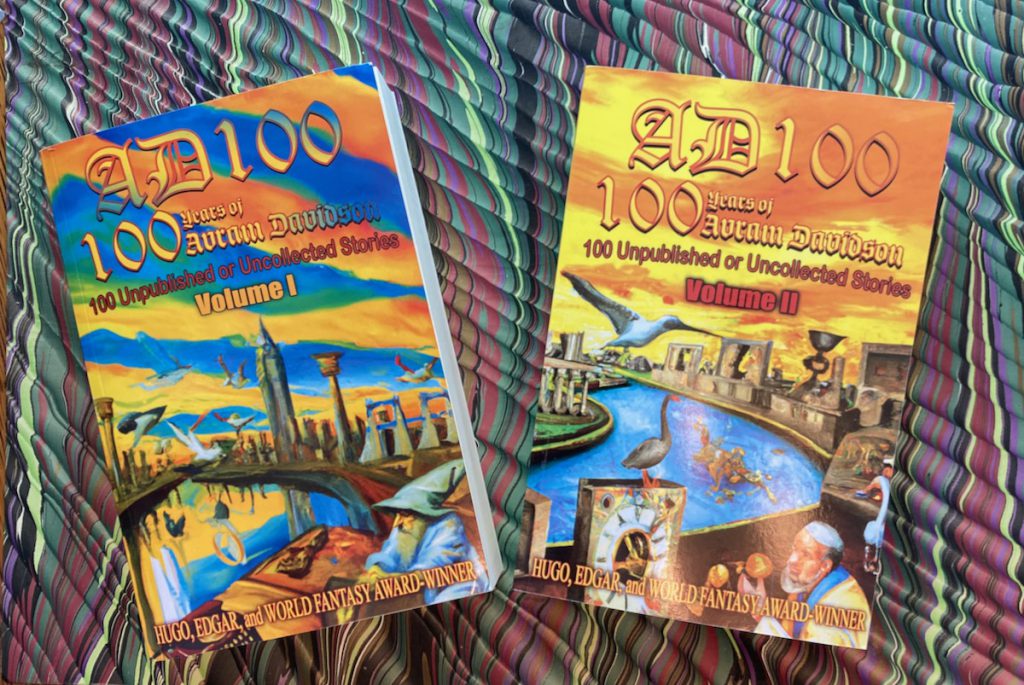 — Avram Davidson. AD100. 100 years of Avram Davidson. 100 Unpublished or Uncollected Stories. Volume I [II]. [xii], 635, [9]; [xii], 548, [8] pp. [Or All the Seas With Oysters, 2023].
A monumental collection of tales, for the Avram Davidson centenary!
— — —
— Christopher Fowler. Seventy-Seven Clocks [2005]. Bantam Books pbk., 19th ptg.
— Nicola Upson. Nine Lessons [2017]. Faber pbk., [2021]. Crime story rooted in adolescent privilege, with reference to the ghost stories of M. R. James.
— Mark Valentine. The Peacock Escritoire with At Dusk. Tartarus Press, [2024]
— — —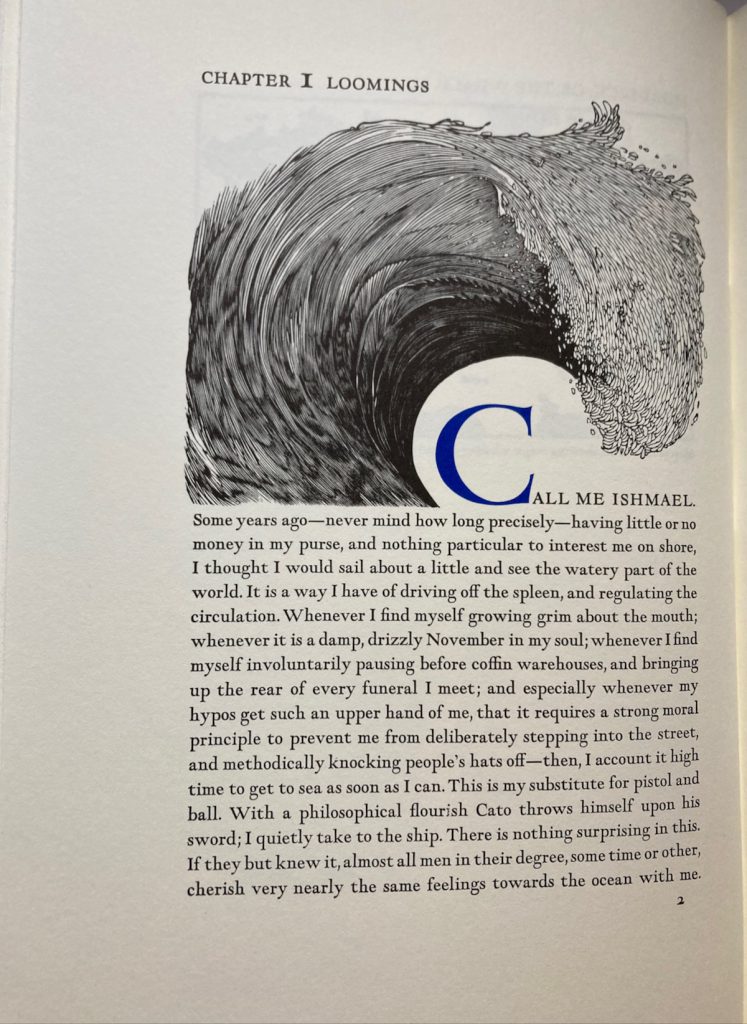 — Herman Melville. Moby-Dick ; or, The Whale. University of California Press, [1981]. Illustrations by Barry Moser. California edition, reproduced from the Arion Press edition.
— Ling Ma. Bliss Montage. Farrar, Straus and Giroux, [2022]. WInner of the Story prize.
— Janwillem van de Wetering. The Japanese Corpse [1977]. Soho paperback, [1996].
— Michael Swanwick. Transits of Venus. Dragonstairs, 2023.
— — —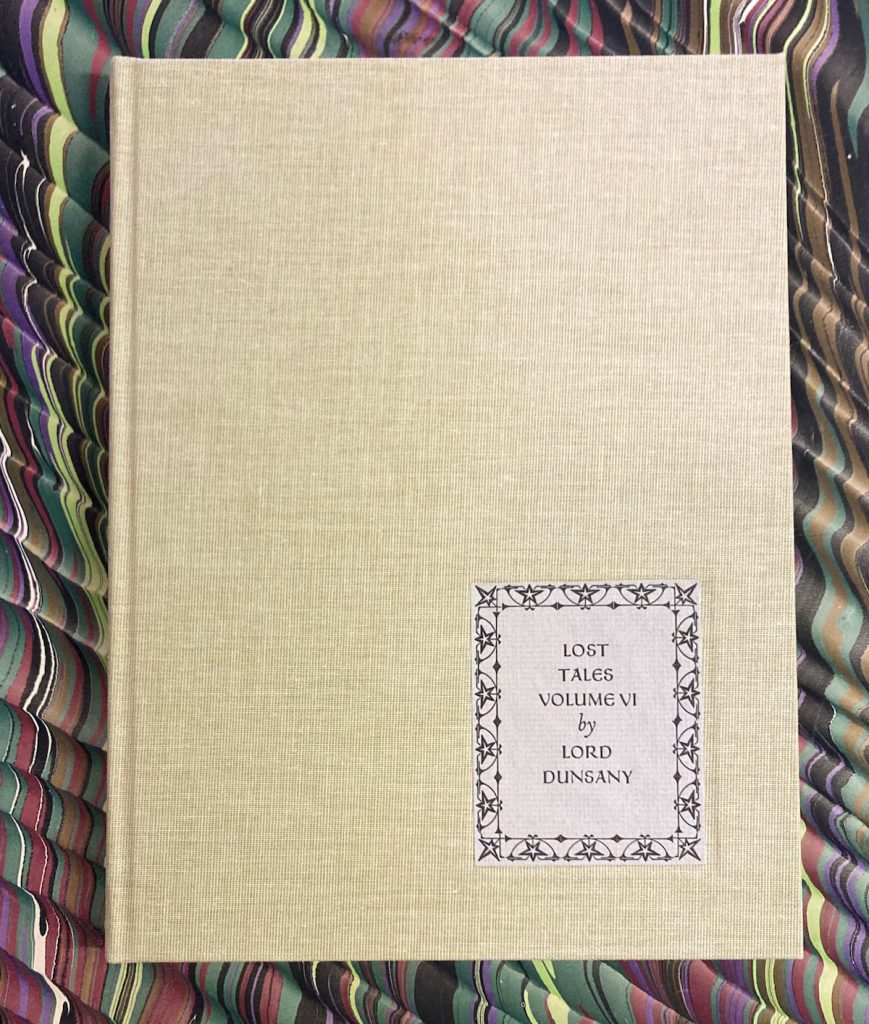 — Lord Dunsany. Lost Tales Volume VI. Illustrations by S. H. Sime. [Foreword by Randall, baron Dunsany]. Pegana Press, 2022 [i.e., 2023].
Finely printed collection of 7 stories, including an unpublished Jorkens yarn! Concluding a decade-long project, the first volume of which was the Endless Bookshelf  book of the year in 2012.
— John Crowley. Little, Big or, The Fairies' Parliament. Art by Peter Milton. Afterword by Harold Bloom. Incunabula, 2021 [i.e., 2022].
— Joanna Russ. The Adventures of Alyx. Timescape | Pocket Books, [August, 1983].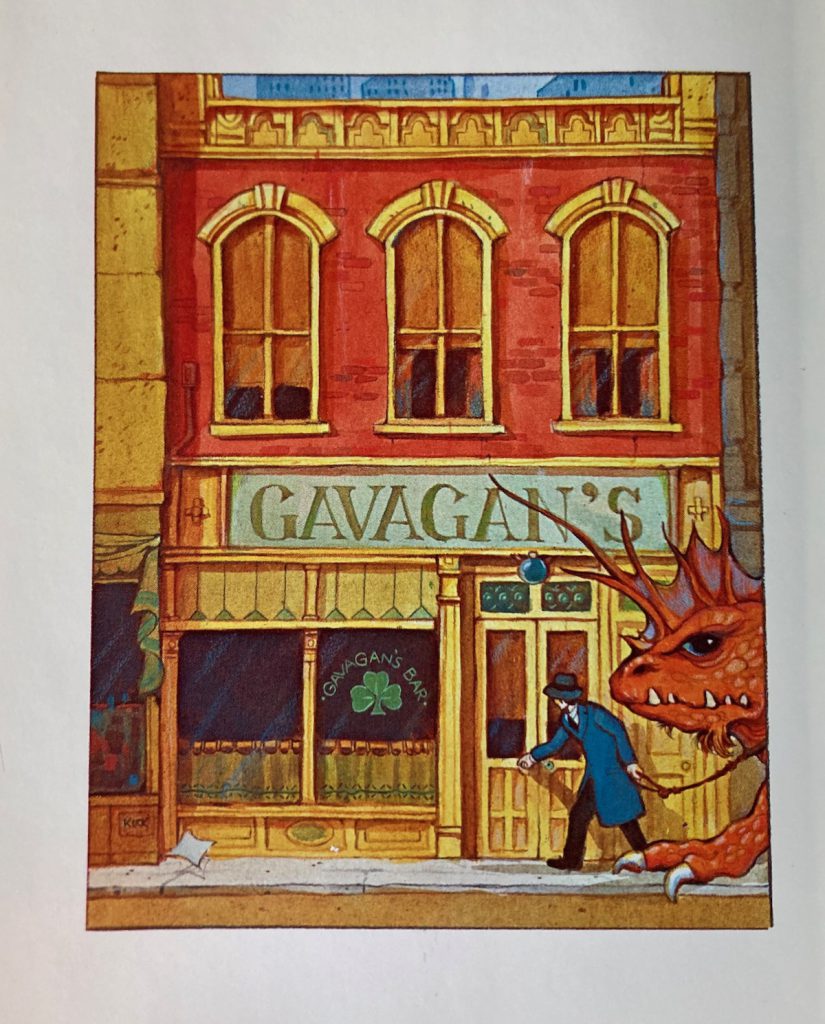 — L. Sprague de Camp & Fletcher Pratt. Tales from Gavagan's Bar (Expanded Edition). Owlswick, 1978.
"rhymes with 'pagan'"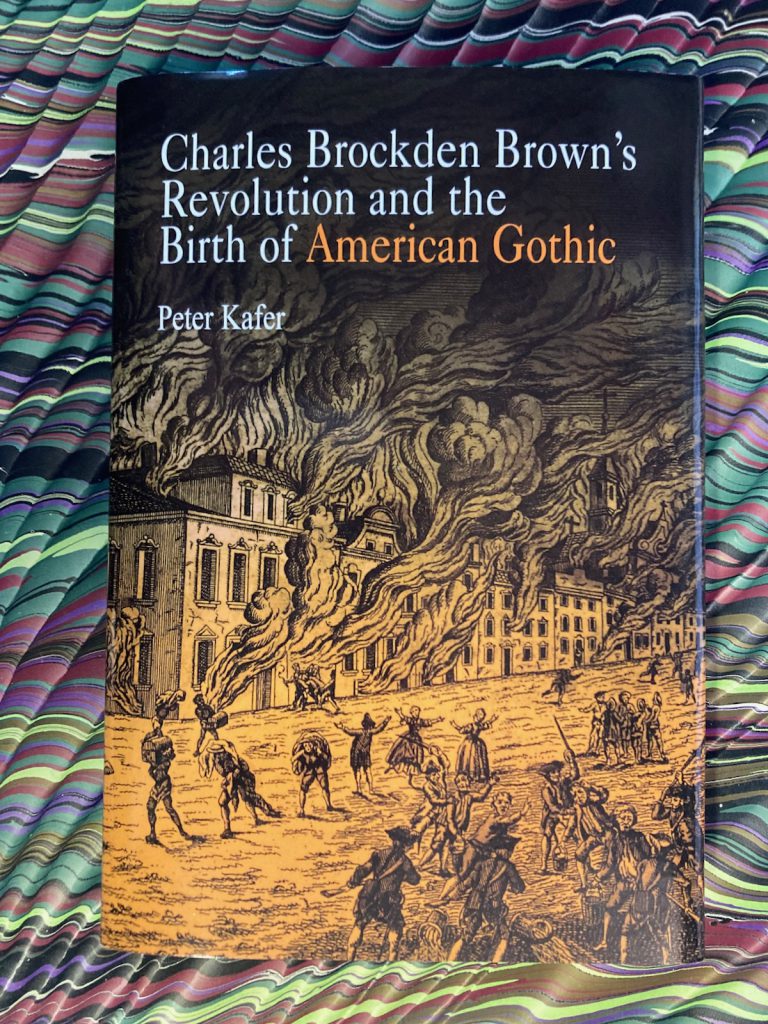 — Peter Kafer. Charles Brockden Brown's Revolution and the Birth of American Gothic. Univ. of Penna Press, [2004, i.e., POD 26 Dec. 2022].
— Silvia Moreno-Garcia. Mexican Gothic. Del Rey [pbk, 7th ptg, 2021]