Sexual Stealing, a beautiful and dangerous book by Wendy Walker, with a preface by Daniel Levin Becker.
Published 1 September 2021 by Temporary Culture.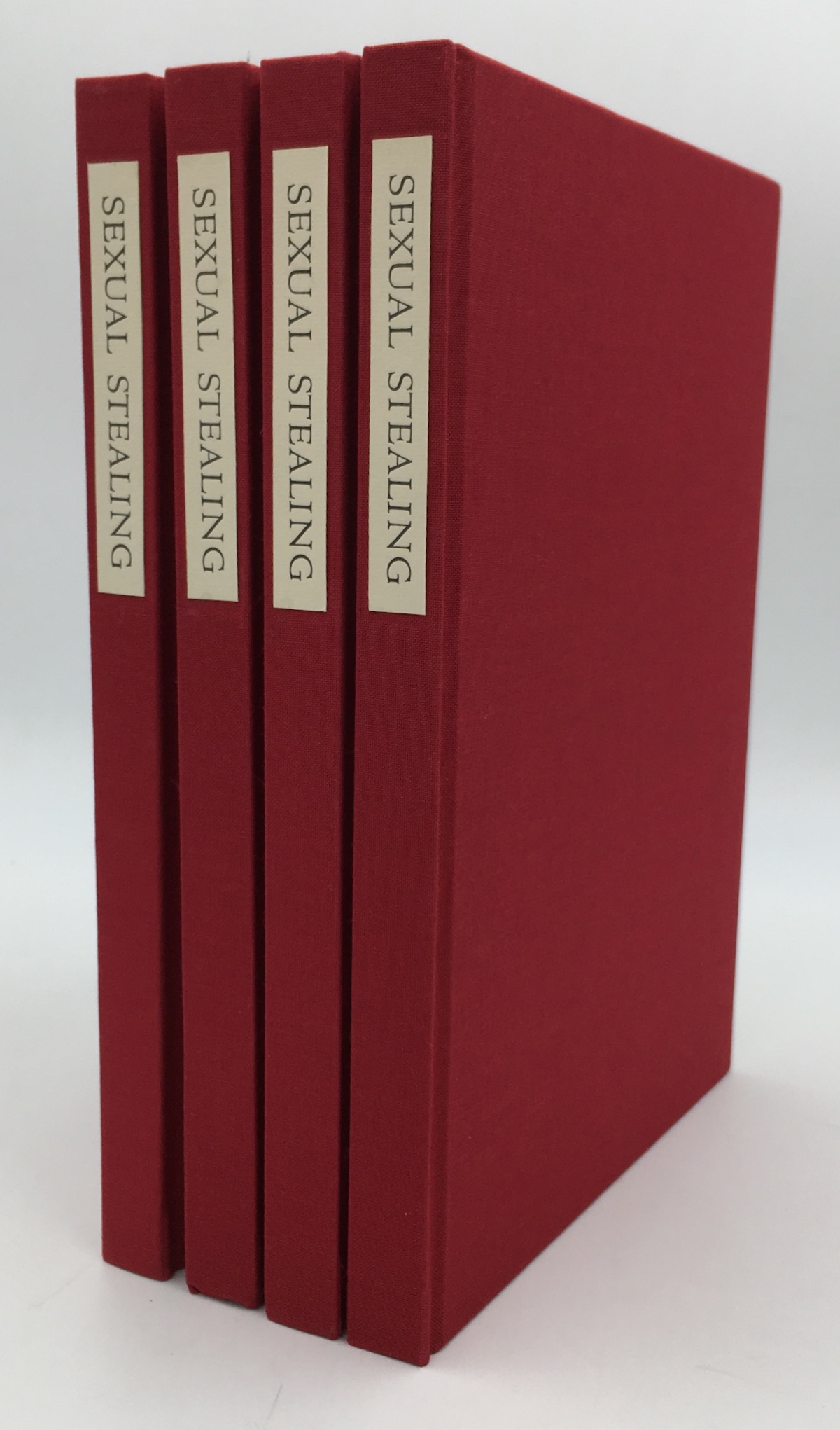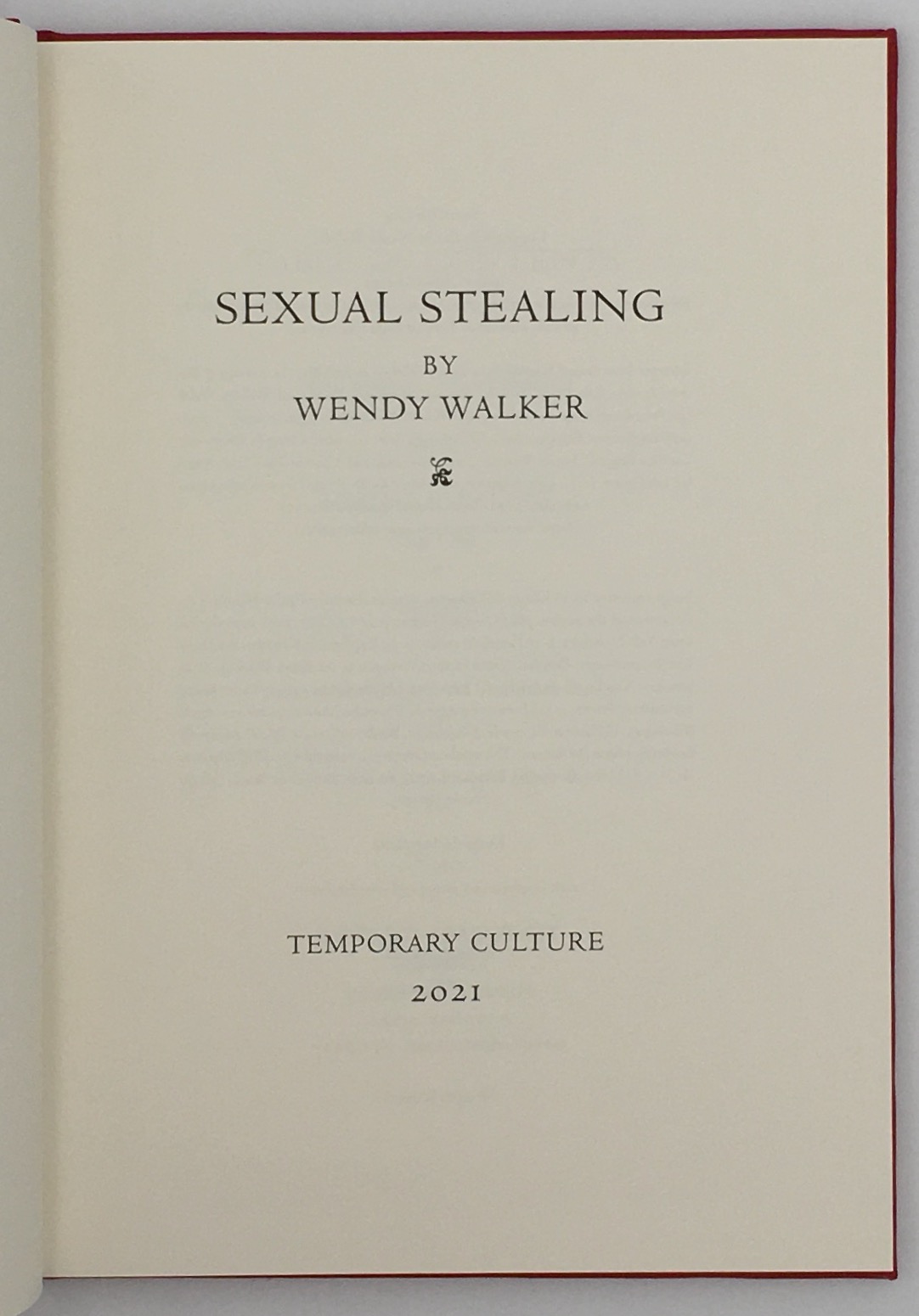 Sexual Stealing is a formally innovative interrogation of the Gothic, slavery, and sexual exploitation, written using a simple constraint to extract a secondary, heretofore hidden text from Anne Radcliffe's 1794 novel The Mysteries of Udolpho. Walker probes the obsessions and anxieties underlying the early Gothic novels, and dramatizes a tale of forcible taking, the brutal exercise of wealth and power, and the revolution that follows. She notes, "Sexual Stealing is poetic in that its form reflects its subject; it searches for a way to write the voices that are buried in full view, and subverts available genres to talk about something widely felt and intuited but not discussed."
— — — —
WALKER, Wendy. Sexual Stealing. [With a preface by Daniel Levin Becker]. With color and black and white illustrations throughout, pictorial endsheets. Book design by Jerry Kelly. 192 pages, 7 x 10 inches. [Upper Montclair, New Jersey:] Temporary Culture, 1 September 2021. Edition of 125 copies signed by the author. Red brillianta cloth with letterpress spine label.
ISBN 09961359-5-2 ISBN13 978-0-9961359-5-5.
Price: $200.00
ORDER FROM TEMPORARY CULTURE
Wendy Walker is author of eight books, including The Secret Service (Sun & Moon, 1992) and My Man and Other Critical Fictions (Temporary Culture, 2011).