'merging, not with the car, but with the road'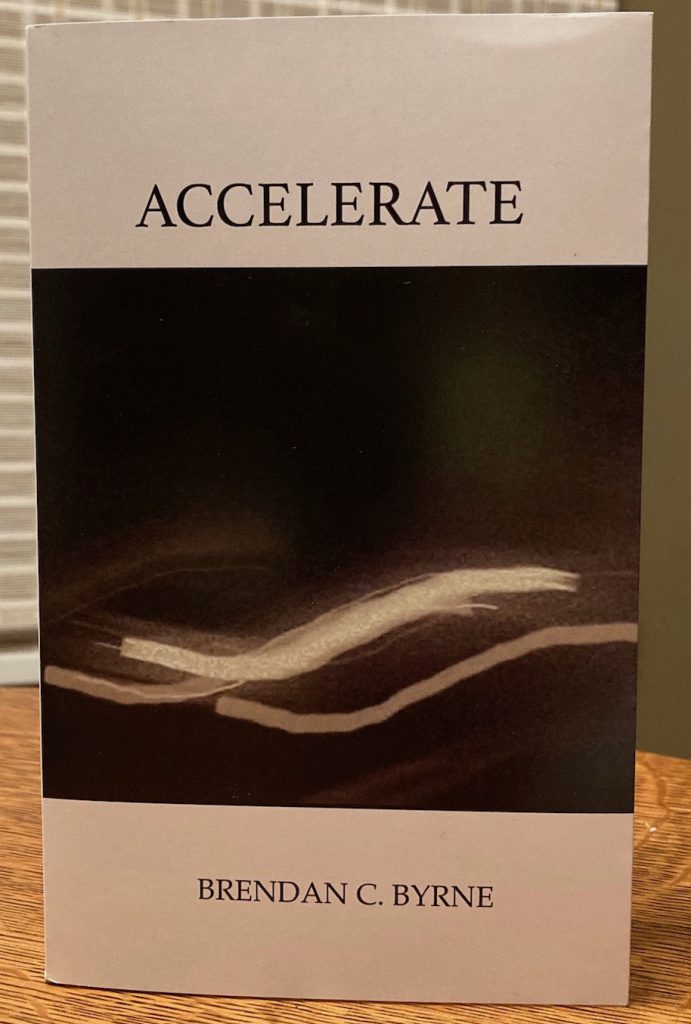 — Brendan C. Byrne. Accelerate. 96 pp. Small 8vo, [Moonachie, New Jersey], 2022 [i.e., 3 November 2021]. Pictorial wrappers, dust jacket with french flaps. From a small edition printed for the author just before the publication of the e-booke by Neotext. The title page verso reads Copyright 2020.
This is a remarkable book. In a future Los Angeles, couriers caged with their autonomous vehicles pound nutritional "sluice" and make deliveries at 198 m.p.h. Joam has refused to let the hardware make all his driving decisions yet lives almost integrated within his armored "beater". He receives a commission to deliver a packet to New York within 72 hours.  The narrative is all attitude and the lingo is a brilliant street jargon, an immersive account of Joam hurtling across the landscape of American political collapse, seeing off jealous rivals. Some of Byrne's earlier work, such as "a Stone and a Cloud", seems to chart the erosion of humanity in the technological future. Accelerate is a gonzo cross-country road-trip — west to east — which tells a moving story of personal loss as, paradoxically,  the machine becomes human. The best book of the year 2021.