recent reading :
— Mark Valentine. A Wild Tumultory Library. Tartarus Press, [2019].
Collection of essays on books, reading, and authors (and walks along curious byways), a glimpse of a welcoming lighted window.
MLV is a great reader and finds books in odd places.
— Jean L. Silver-Isenstadt. Shameless. The Visionary Life of Mary Gove Nichols. Johns Hopkins University Press, [2002]. Fascinating biography of the target of Yieger's Cabinet. Spiritual Vampirism: The History of Etherial Softdown, and Her Friends of the "New Light" (1853).
— Charles Brockden Brown. Wieland; or the Transformation. An American Tale (1798). Introduction by Fred Lewis Patten. Harcourt Harbinger paperback.
— Don Marquis. The lives and times of archy & mehitabel with pictures by George Herriman and an introduction by E.B. White. Doubleday, [1950].
i see things from the under side now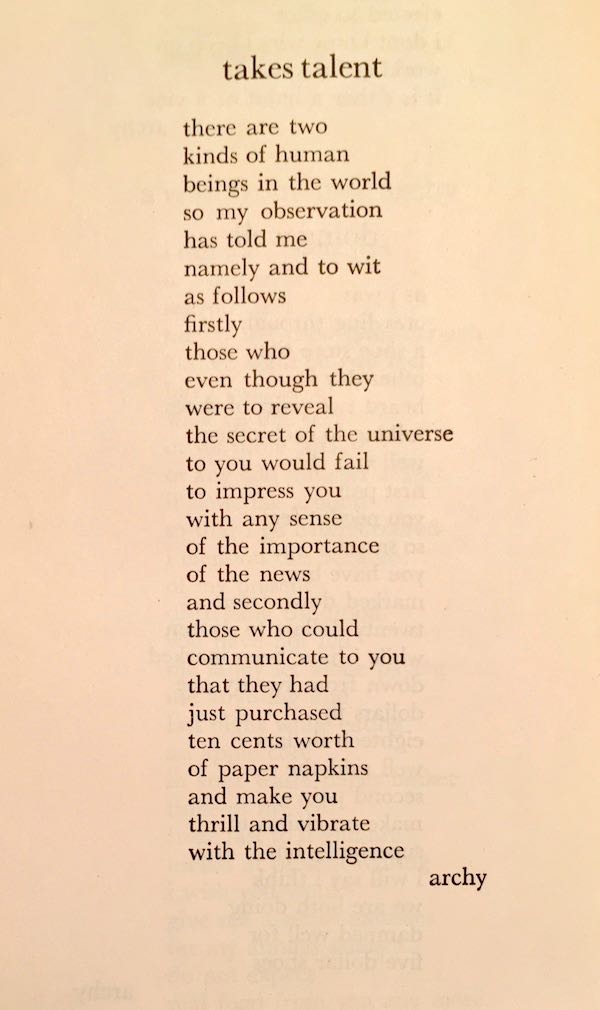 — — — —
— Michael Swanwick. Is There Something about You Irish? Dragonstairs, 2019.
[To read this is to hear Michael in full raconteur mode : pure delight.]
— Michael Brownstein. The Touch. Autonomedia, [1993].
— — — —
— Michael Swanwick. The Iron Dragon's Mother. [Edited by Jen Gunnels]. Tor, [June 2019].
A remarkable, beautiful book (and so rich in allusion to lore and literature, all inseparable from the tale being told).
'Michael Swanwick : The Finest World Builder since Tolkien' — Tom Shippey (!!!) in the Wall Street Journal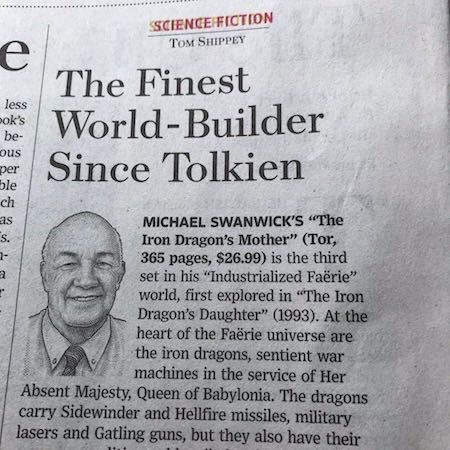 — — — —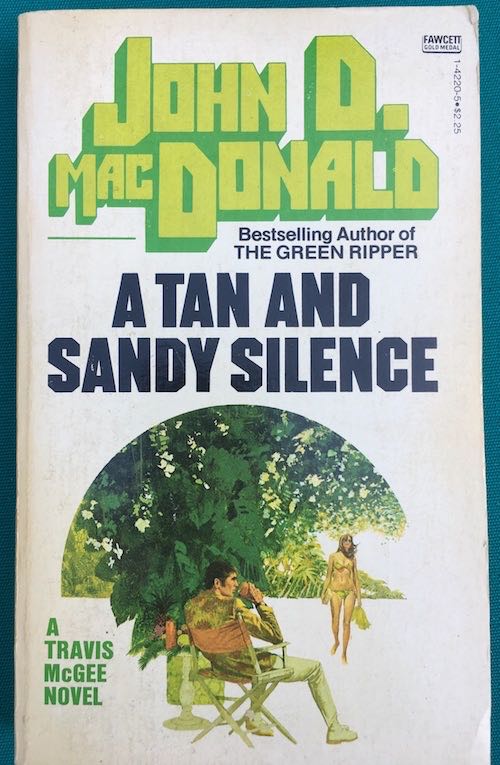 — John D. MacDonald. A Tan and Sandy Silence. Fawcett Gold Medal, [1971 ; 21st ptg, 1980].
[Re-reading (no surprise about that). This copy with a stylish owner signature.]

— — — —
— Henry Abbott. The Anxious Seat. New York, 1914.
Reprinted with the eighteen others, produced through 1932, in : The Birch Bark Books of Henry Abbott. Sporting Adventures and Nature Observations in the Adirondacks in the early 1900s. Introduction by Vincent Engels. Harbor Hill, 1980.
[summer reading, winter reading — I love these little books : a walk in the woods]
— — — —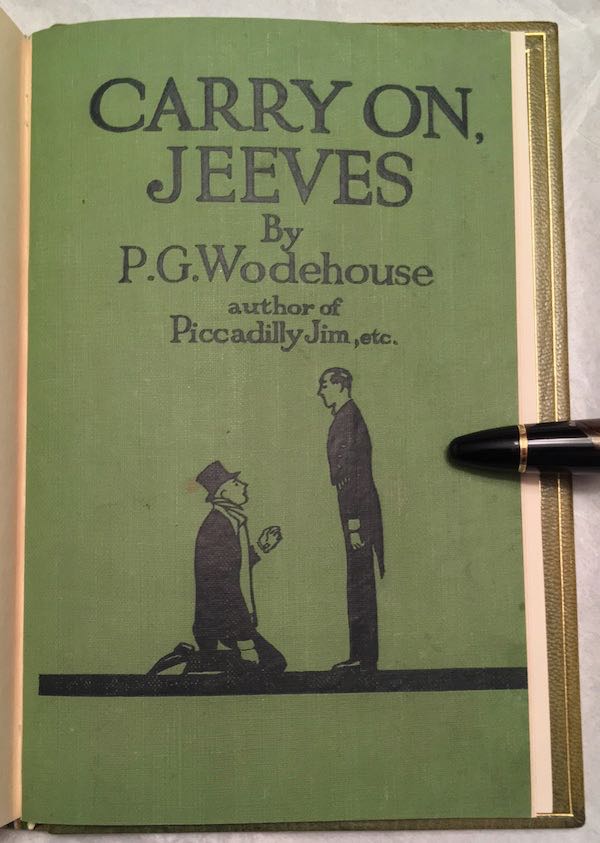 — P. G. Wodehouse. Carry on, Jeeves ! Herbert Jenkins, 1925.
— — — —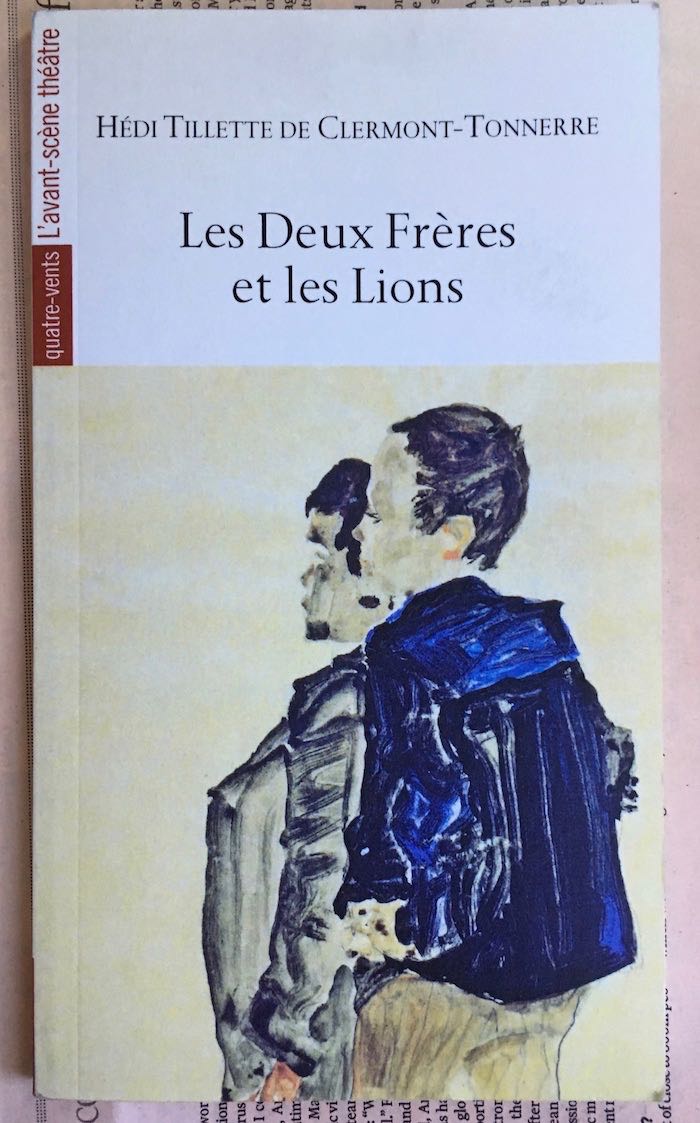 — Hédi Tillette de Clermont-Tonnerre. Les Deux Frères et les Lions. Collection des quatre-vents contemporain, [2017].
Blistering satire of the rise of the Barclay twins, capitalists and owners of the isle of Brecqhou in the Channel Islands dependency of Sarq. First presented in Cherbourg in 2012, and then in Paris during the autumn of 2017, the the two brothers, unnamed in the text and identified only as L'Aîné (Elder) and Le Cadet (Younger), engage in a dialogue that leaps between present and flash-back, sometimes addressing the audience in tones suitable to a tea party.
nous sommes devenus invisibles

pour les affaires
L'ombre est bien meilleure que la lumière
— — — —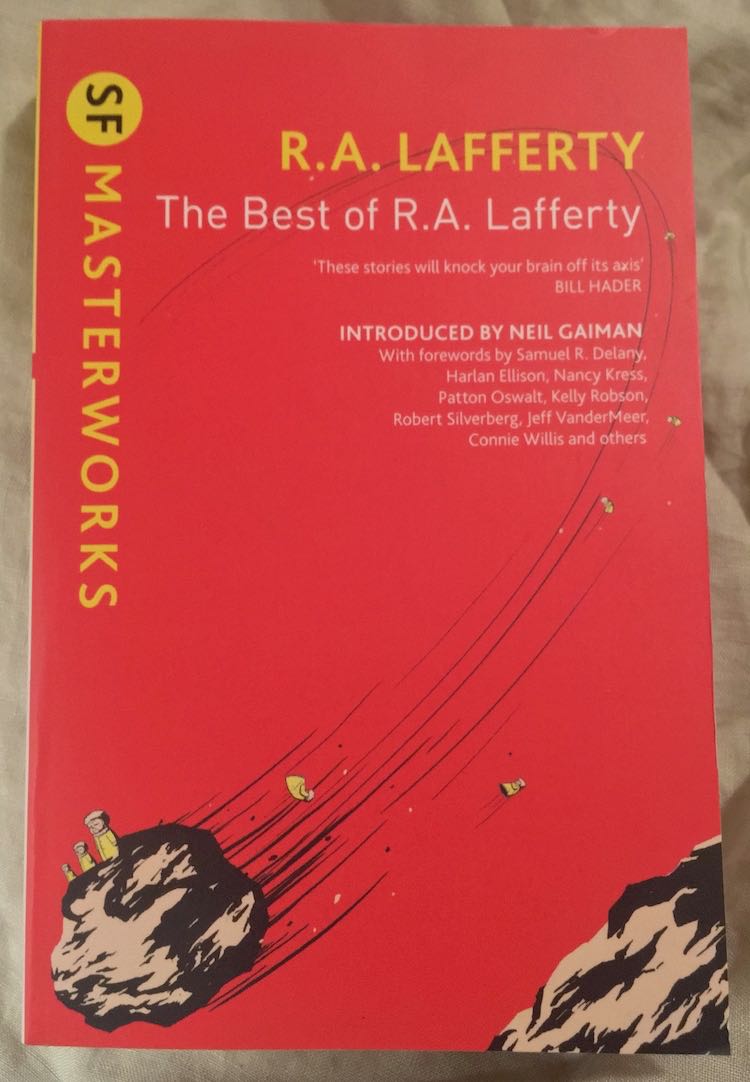 — R. A. Lafferty. The Best of R. A. Lafferty. Edited by Jonathan Strahan. Gollancz, 2019.
— Richard Sugg. Fairies. A Dangerous History. Reaktion Books, [2018, rpt. 2019]
— Bob Rosenthal. Straight around Allen. On the Business of Being Allen Ginsberg. [Beatdom Books, 2019].
Love, Poetry, and the Theory of Idiots : what a book !
Clear voice of a friend one can trust in every sentence; by the author of Cleaning Up New York (1976). And unflinching in its willingness to address the toxic aspects of Allen's personality as well as the noble, global, and generous characteristics.

Allen has special skill in deciphering the most confused and anguished letters. To Allen mental pain is a means of expressing love. The pain in these convoluted letters excites him by bringing him back to a primal love.
— — — —
— Edmund Crispin. Frequent Hearses [1950]. Penguin Books, 1960.
— Lee Child. Killing Floor (1997). [With a new introduction by the author]. Berkley pbk., [2012]. — —. Persuader (2003).
— —. Past Tense (2018).
Not a word out of place, understated, American (notable for the glimpses of ordinary lives : as they intersect with the extraordinary); and deftly plotted.