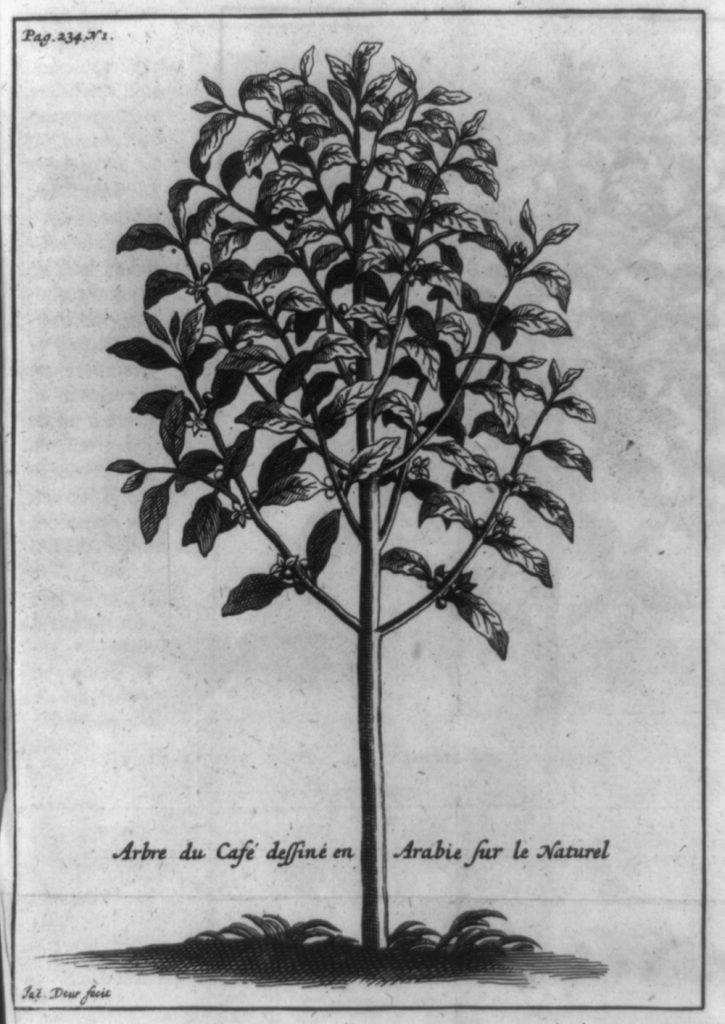 For many readers, a cup of coffee is the ideal accompaniment to a carefully chosen volume. The recent vogue of uniting bookstores with coffee shops that is rippling through the book world is but a modern revival of older custom. For of all foods and beverages, coffee has perhaps the closest and most interesting connections with the printed word. Its introduction into seventeenth-century Western Europe from the Middle East came at a time when geographical and scientific knowledge was increasing, and in turn the rise of the coffee house transformed many areas of social, intellectual, and commercial life.
Newspapers, the Lloyd's insurance and maritime intelligence operations, the New York Stock Exchange, the British postal system, and political and social clubs are some of the diverse institutions that trace their origins to these places where people gathered to drink coffee. Coffee figures in early botanical, medical, and Orientalist books, and in numerous volumes recounting seventeenth-century travels and explorations. In literature and the arts, coffee is at the core of a similar array of books and musical and theatrical compositions.
To be sure, wine has a longer literary heritage, with various threads extending back to Ancient Rome, Persia, and China. In the end, however, the fruit of the grape induces somnolence rather than the alertness and perspicacity that are characteristic of many book people. So with all due apologies to those who favor a glass of port and a comfortable armchair for their reading on a wintry evening, this essay will look at the relationship between coffee and modern culture, with particular attention to the printed book. One of the most venerable myths about coffee — concerning its introduction to Vienna — will be dispelled, and the truth made known.
To read the complete essay, click here : https://endlessbookshelf.net/coffee.html
---
[Originally published in slightly different form in AB Bookman's Weekly, December 15, 1997. Copyright 1997, 2023, by Henry Wessells. All rights reserved.]