'Pardon this intrusion'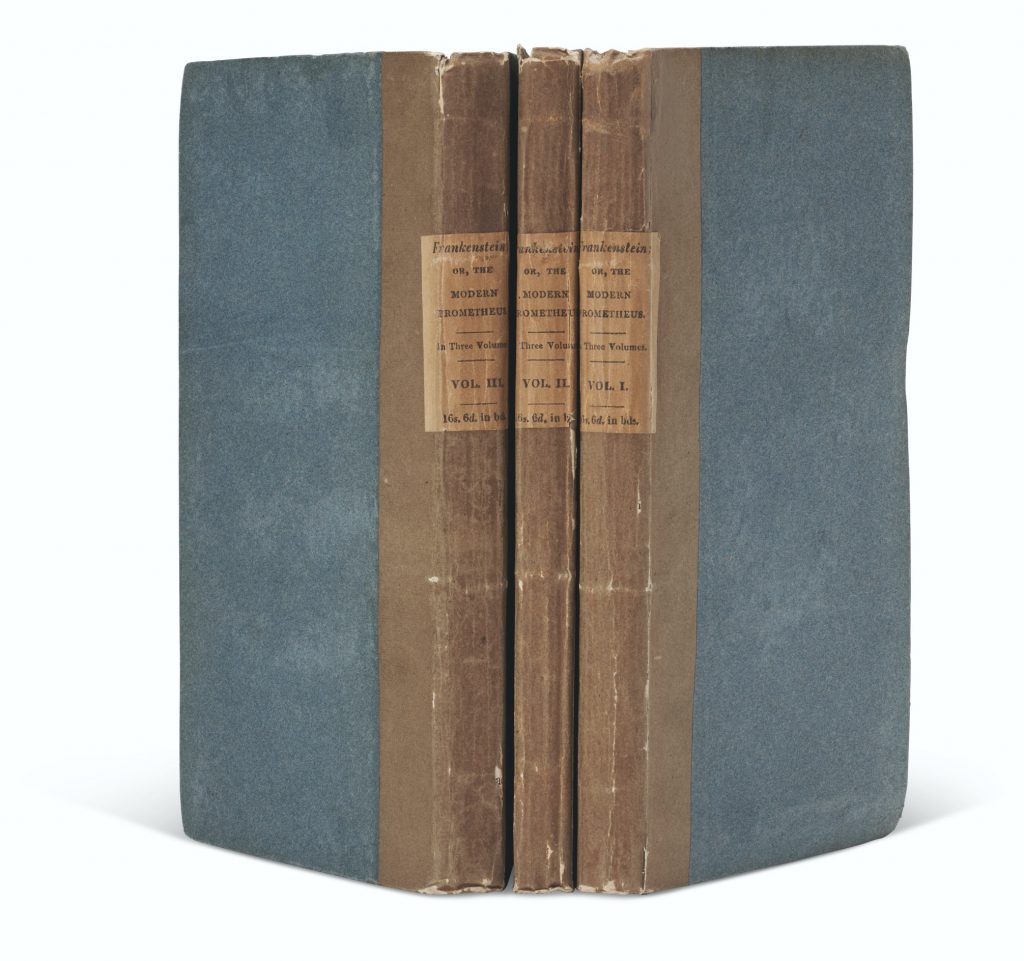 The Richard Manney copy of the first edition of Frankenstein; or, The Modern Prometheus (1818) in original boards sold at Christie's last month for more than a million dollars. It is remarkable to see Mary Shelley's book in original condition. I have seen two others: a beautiful, tragic smoke-stained wreck (since rebound), and a fabulous copy in pink boards (the lottery of the binder's stock of materials) in the Pforzheimer collection at the New York Public Library, exhibited there in 2012 along with the presentation copy to Lord Byron. When I looked at the Manney copy before the auction, I turned to a certain page (not the first time I have done so). This is the page, deep in the story, where we hear the first words spoken aloud by the monster: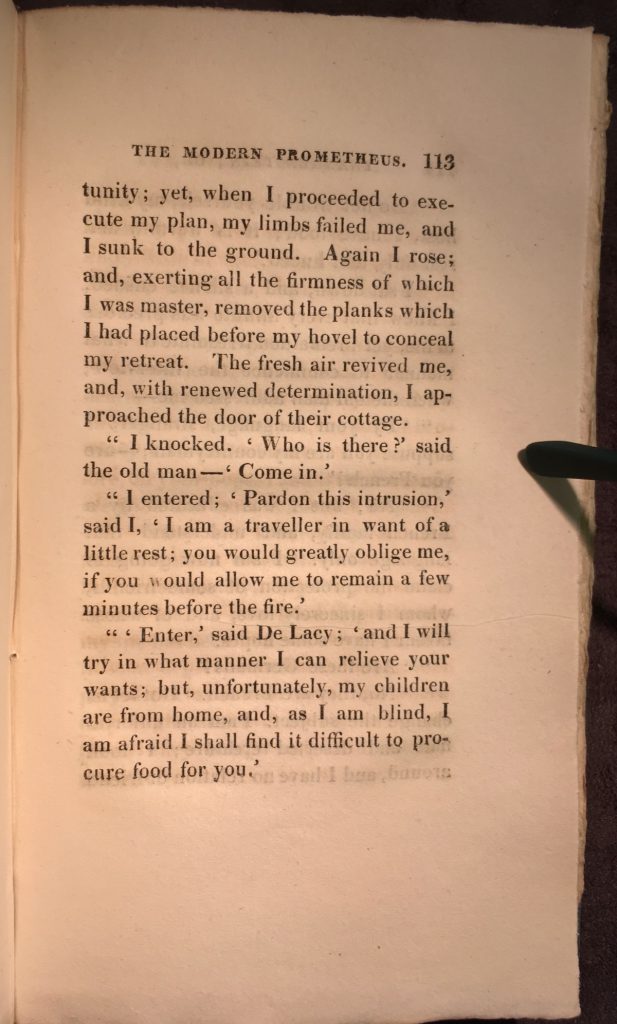 — — —
even the spadgers go back to London when the 'op pickin's over
a remark from the mouth of Magersfontein Lugg
in Margery Allingham's Dancers in Mourning
— — —
never one to claim that his goose was his swan
— Robert Aickman
— — —
Getting rid of "Tom Lecky" allowed the work to be free to play and experiment without the burden of attribution.
— Tom Lecky, interviewed by Kim Beil for Bomb
— — —
In a totally unrelated field, one in which the writer had gained some international recognition, he had discovered that through the long years of activity, experimentation and study, the further one progressed from the status of the beginner to that of the "expert" (horrid word!), the less one was able to recall the outlook and needs of the beginner. [. . .] Briefly, he had become a specialist — to his great detriment, in many ways.
— Eugene V. Connett
— — —