current reading :
— Marcel Proust. La Prisonnière [1923]. À la recherche du temps perdu III. Bibliothèque de la Pléiade. [still climbing the mountain].
— R.B. Russell. Fifty Forgotten Books. Sheffield : And Other Stories, [forthcoming, 13 September 2022].
recent reading :
— Marcel Proust. Sodome et Gomorrhe [1921-2]. À la recherche du temps perdu III. Bibliothèque de la Pléiade.
This was tough going at times, but there was always a remarkable passage or narrative surprise to quicken interest — and what a crack of the whip at end, rooted in earliest beginnings. 
Deep in volume III of the Pléiade edition, an aside points ahead to something I should perhaps have inferred and now the full arc of this whiny wallowing hilarious satiric narration comes clear. Proust is sufficient argument against fleeting worries over "spoilers". He gives the game away himself a few times (from the outset, in fact); but more importantly, reading Proust affirms that literature is experiential. The dance of words performs itself upon the page and in the reader's awareness, each time new, or else it's nothing.
— — —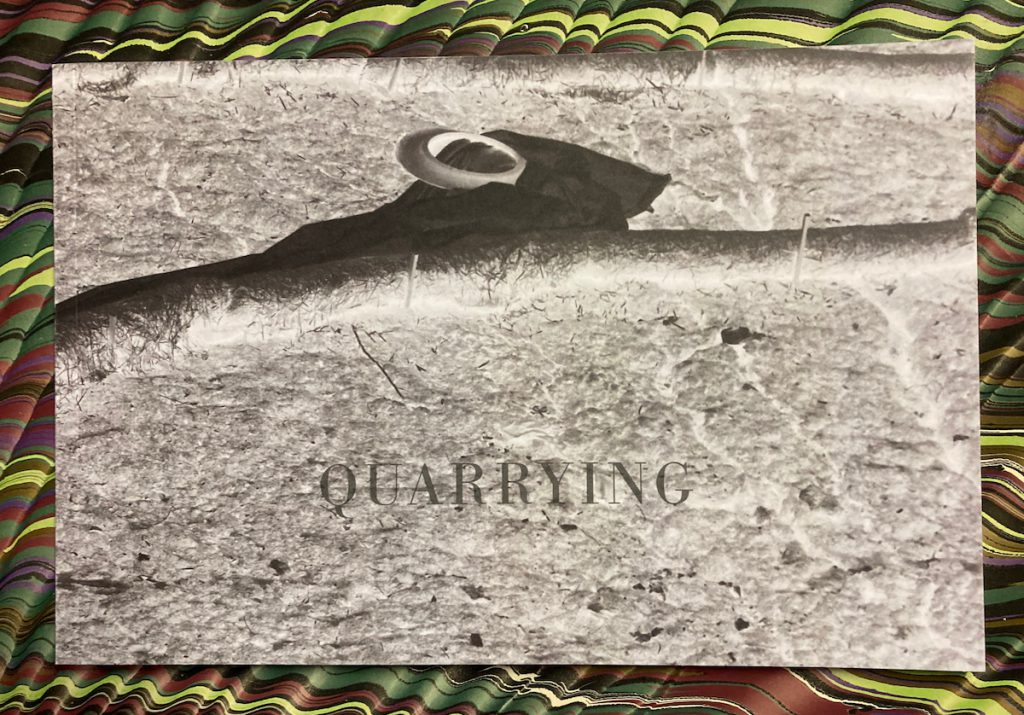 — Tom Lecky. Quarrying [Cover title]. One story and fifteen photographs. Understory Books, [2021]. Edition of 100 copies.
The story, "A Walk", is subtle and minimalist, oblique and suggestive of the long consequences of family traumas.
— — —
— Ivy Compton-Burnett. Manservant and Maidservant. Gollancz, [1947]. Late Victorian household drama, in the conversations of a family and their servants, on the surface a very small world but the novel presents, unspoken but apparent, a dispassionate and clear-eyed indictment of the British class system and economic structure. An unexpected pleasure.
— The Herman Melville Collection of William S. Reese. Christie's, [August 2022]. Illustrated auction catalogue, 100 lots, including many rarities, up at auction on 14 September.
— Ngaio Marsh. Night at the Vulcan [1951]. Pyramid Books, [Second printing, December 1974].
— — —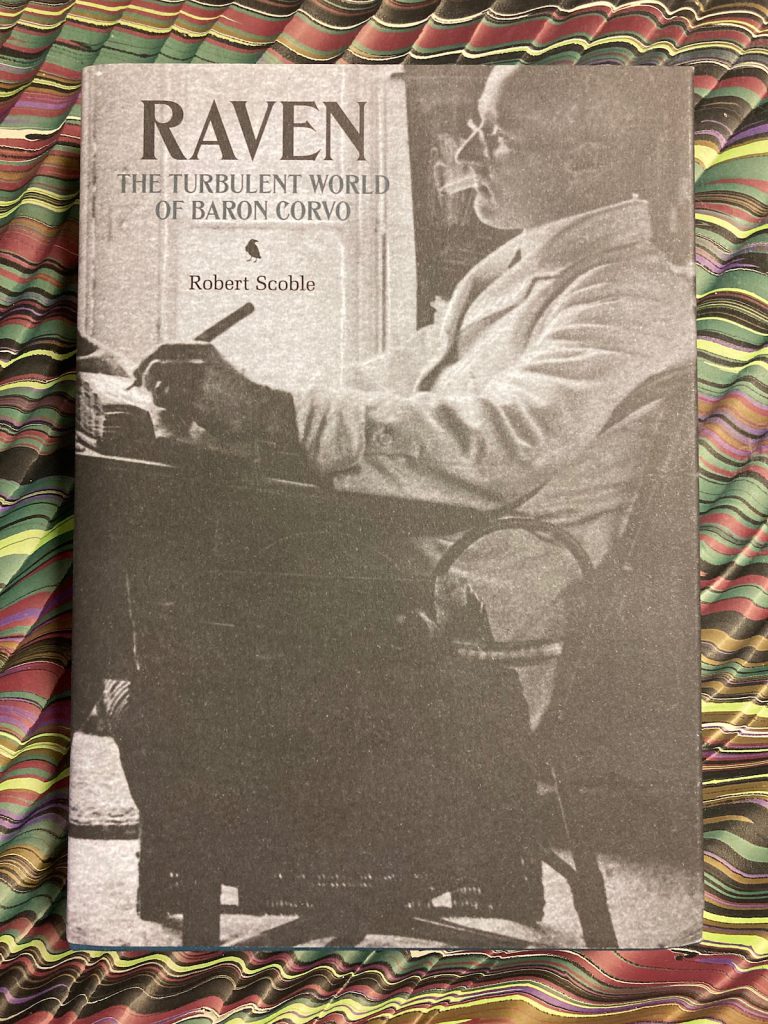 — Robert Scoble. Raven. The Turbulent World of Baron Corvo. Strange Attractor Press, 2013.
— —. The Corvo Cult. The History of an Obsession. Strange Attractor Press, 2014.
Two well written, engaging, and thoroughly documented overviews of the Frederick Rolfe phenomenon: the people surrounding him and the evolution of the cult of the author.
— Guy Davenport. The Resurrection in Cookham Churchyard [1967]. [Jordan Davies, 1982].
.  .  . and everyone is there, in this kinetic Blakean procession, to be animated from
Stanley Spencer's giant painting
.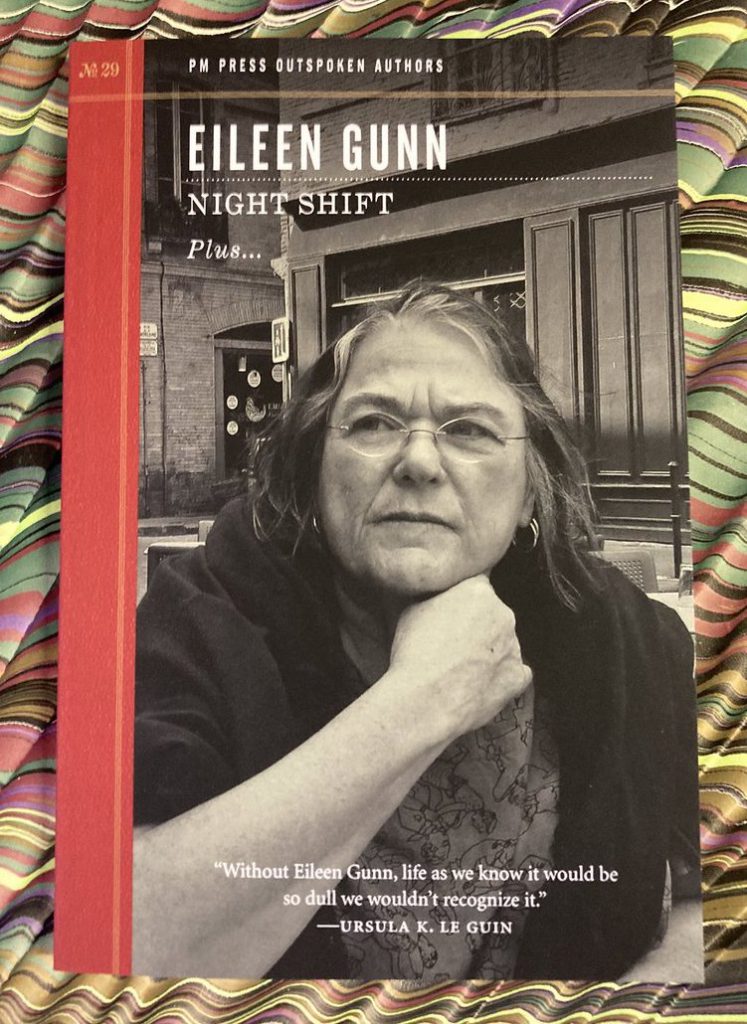 — Eileen Gunn. Night Shift plus Usual and the Author plus Promised Land and much more.
PM Press
, [2022].
A volume in the excellent Outspoken Authors series, with Terry Bisson's  interview of Eileen Gunn, "I Did, and I Didn't, and I Won't", including this observation about an early job as a advertising copywriter :
"They taught me how to understand subjects I'd never studied and how to work with capitalists without becoming one."
— Julian Symons. The Immaterial Murder Case [1945]. Penguin Books, [1954].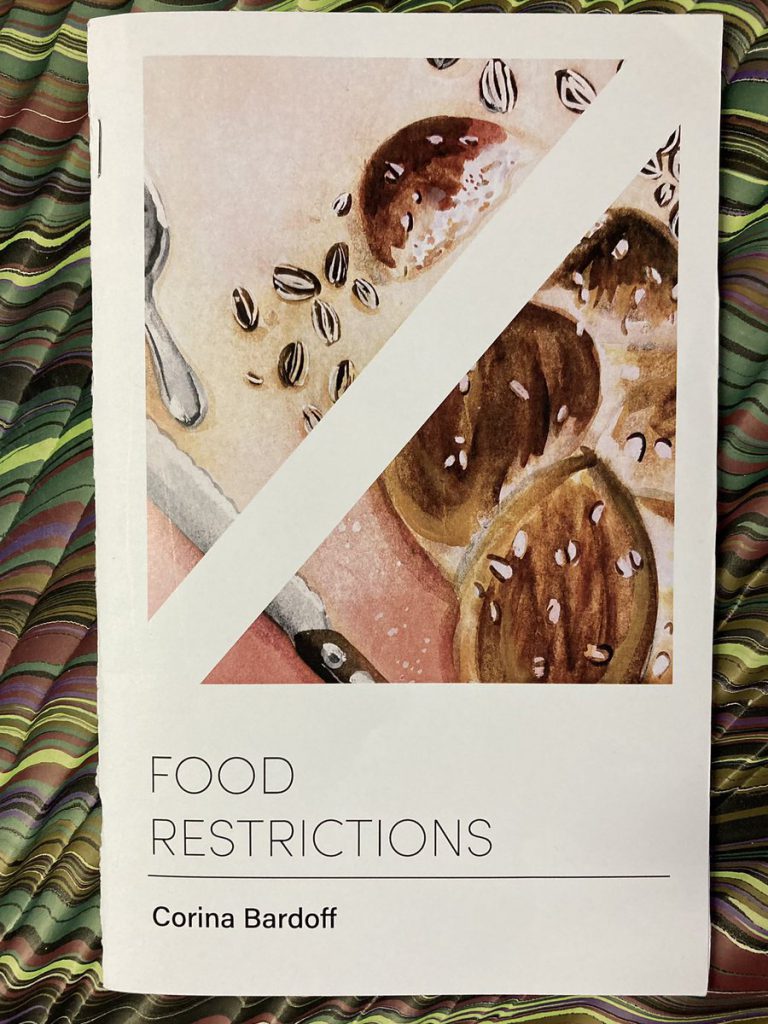 — 
Corina Bardoff. Food Restrictions. 2020.
Nimble, funny, literate Oulipian explorations of food and words. [Gift of WW].
—
Elizabeth Hand. Hokuloa Road. Mulholland Books. Little, Brown, [2022]. Another unsettling and gripping book, and 
a new place in our psychic geography (just maybe you can get there from Kamensic). This reader trusts Elizabeth Hand with his life and readerly attention, and is always rewarded Wherever her books lead, the narrative path is fascinating and the destination is beautiful and often frightening : that is to say, the classical elements of the sublime. Also notable for having a decent working class guy as protagonist.
— Undefined Boundary. The Journal of Psychick Albion. Volume One / Issue One. Edited by Cormac Pentecost.
Temporal Boundary Press
, 2022.
Reading this, one has the sense that somehow England will find a way through the present mess.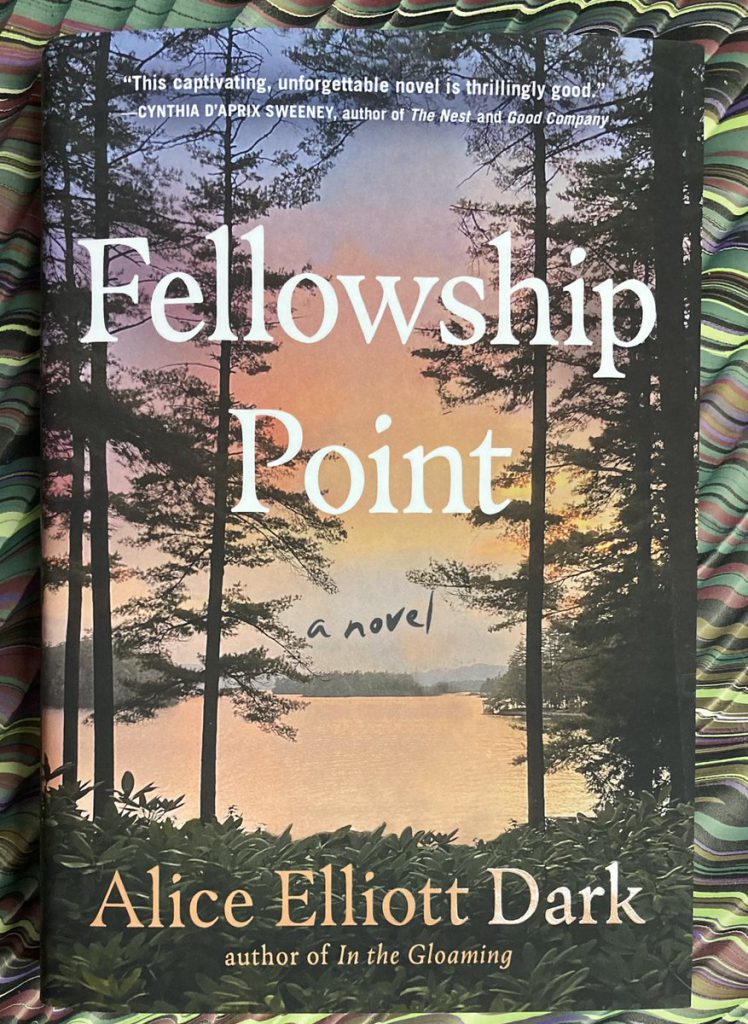 — Alice Elliott Dark. Fellowship Point. A Novel. Mary Sue Rucci Books | Scribner, [2022].
Rich, beautiful exploration of friendship, place, and time (the Maine setting is  deeply rooted), with turns and surprises worthy of Dickens ; a notable feminist interrogation of privilege and expectations.
— John Clute. Sticking to the End.
Beccon
, 2022.
Essays and addresses, with book reviews from Strange Horizons and New York Review of Science Fiction; memorials of Gene Wolfe, David G Hartwell; and more.
— Hervé Le Tellier. L'Anomalie. Roman. NRF Gallimard, [2020].
Science fiction à l'Oulipo, witty and nimble.
— — —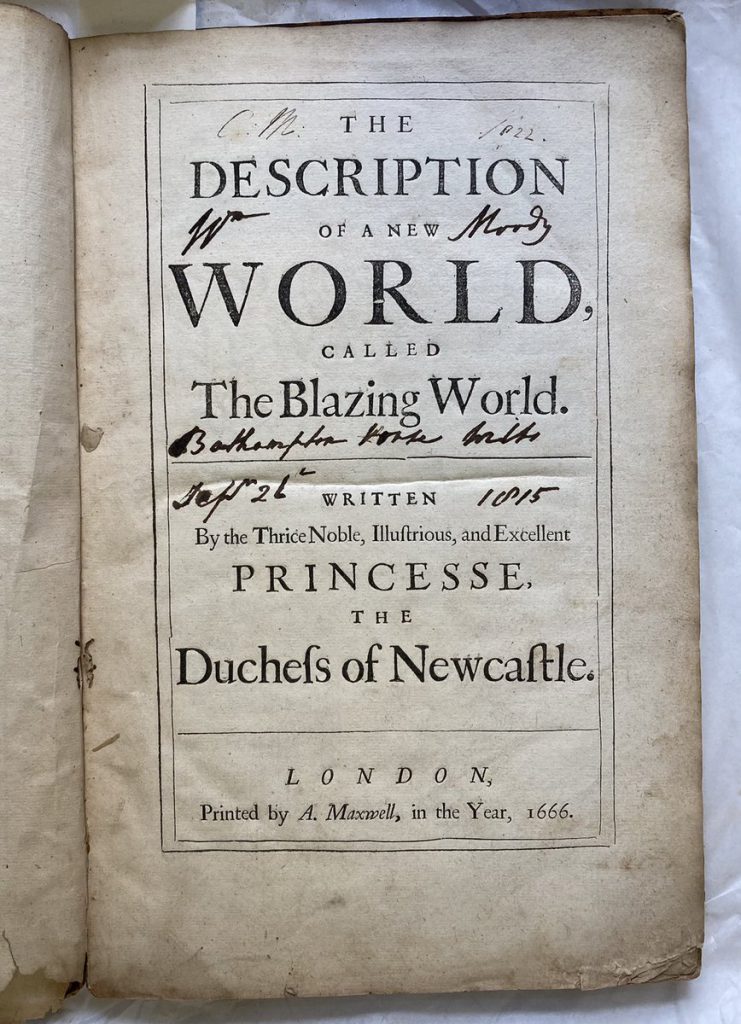 —[Margaret Cavendish,] Duchess of Newcastle. The Description of a New World called the Blazing World. 1666.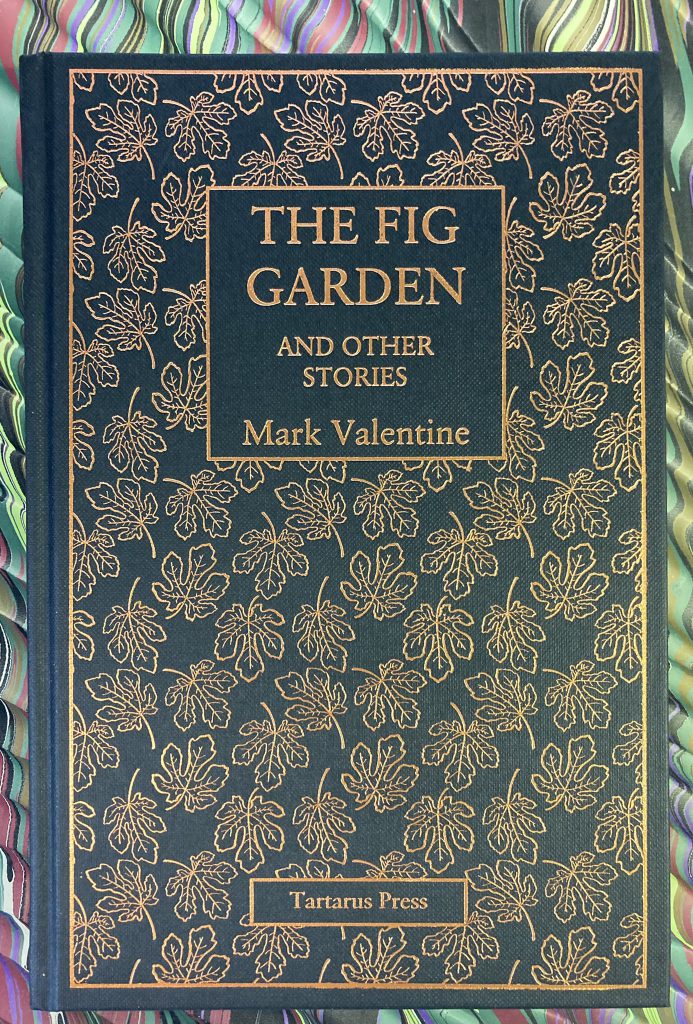 — Mark Valentine. The Fig Garden and other stories. Tartarus, [2022].
Excellent new collection, with several original stories.
— — —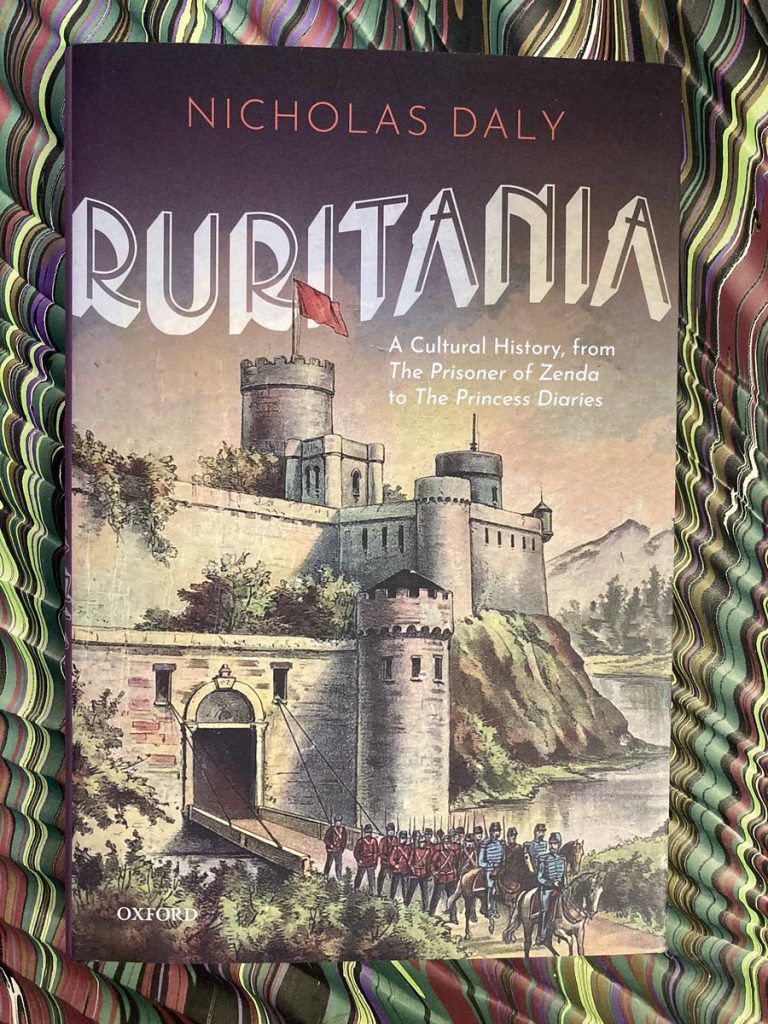 — Nicholas Daly. Ruritania. A Cultural History, from The Prisoner of Zenda to The Princess Diaries. Oxford University Press, [2020].
Interesting fun, with some odd gaps or omissions (such as John Buchan's The House of the Four Winds and Avram Davidson's Doctor Eszterhazy stories).
— — —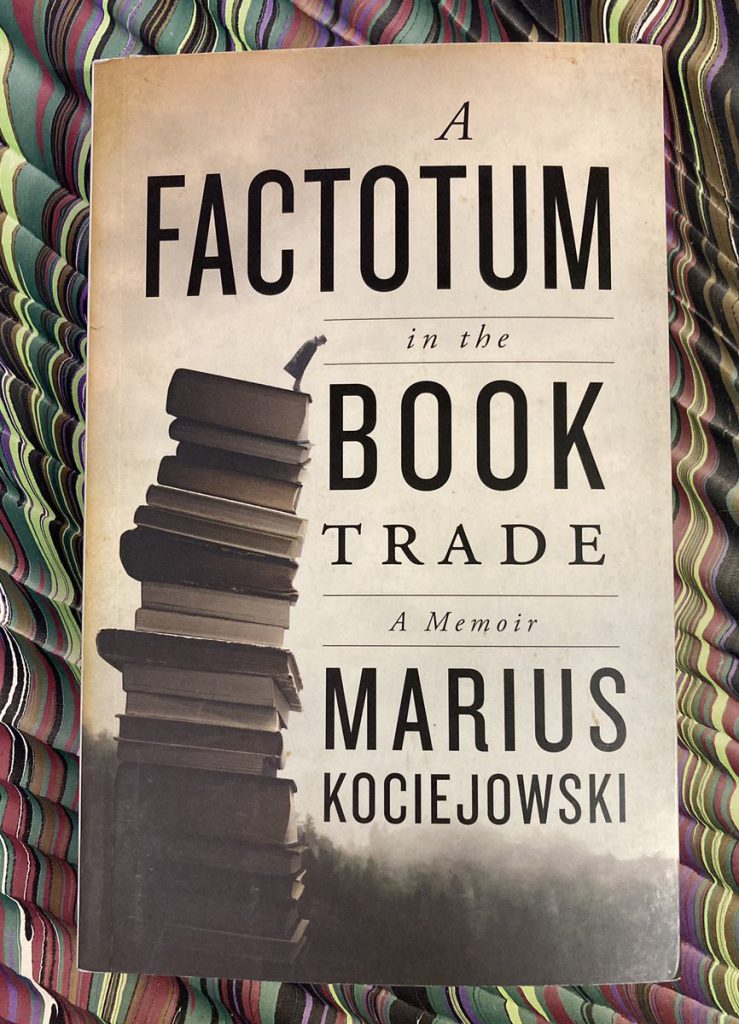 — Marius Kociejowski. A Factotum in the Book Trade. A Memoir. Biblioasis, [2022].
When the Romanian singer started in on « Un dimanche après la fin du monde » I was engaged ; and then the first pages of Chapter 13, The Man Collecting Names is a remarkable sequence of reflections. [Gift of DS].
— Eric G. Wilson. Dream Child. A Life of Charles Lamb. Yale University Press, [2022].
Read with great interest, Wilson is excellent on Lamb's connections to the main literary figures of the day (Coleridge, Wordsworth, and others), and on the tragedies of his life.
[Bought in March but misshelved and only found in early June.]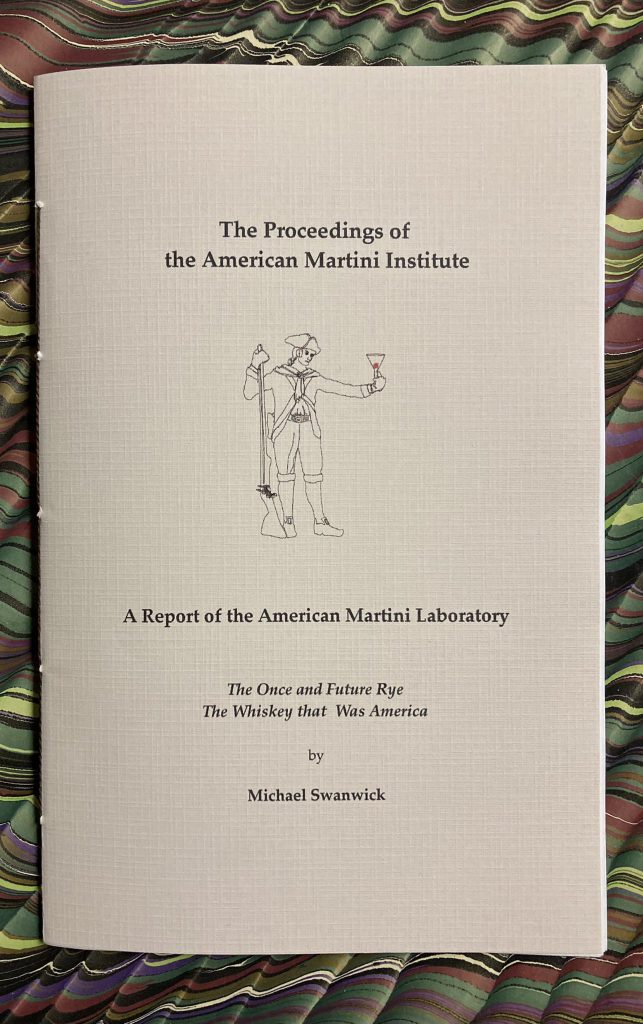 — Michael Swanwick. The Once and Future Rye. The Whiskey That Was America. [At head of title:] The Proceedings of the American Martini Institute. A Report of the American Martini Laboratory. [Dragonstairs, 21 May 2022]. Edition of 80 copies.
— — —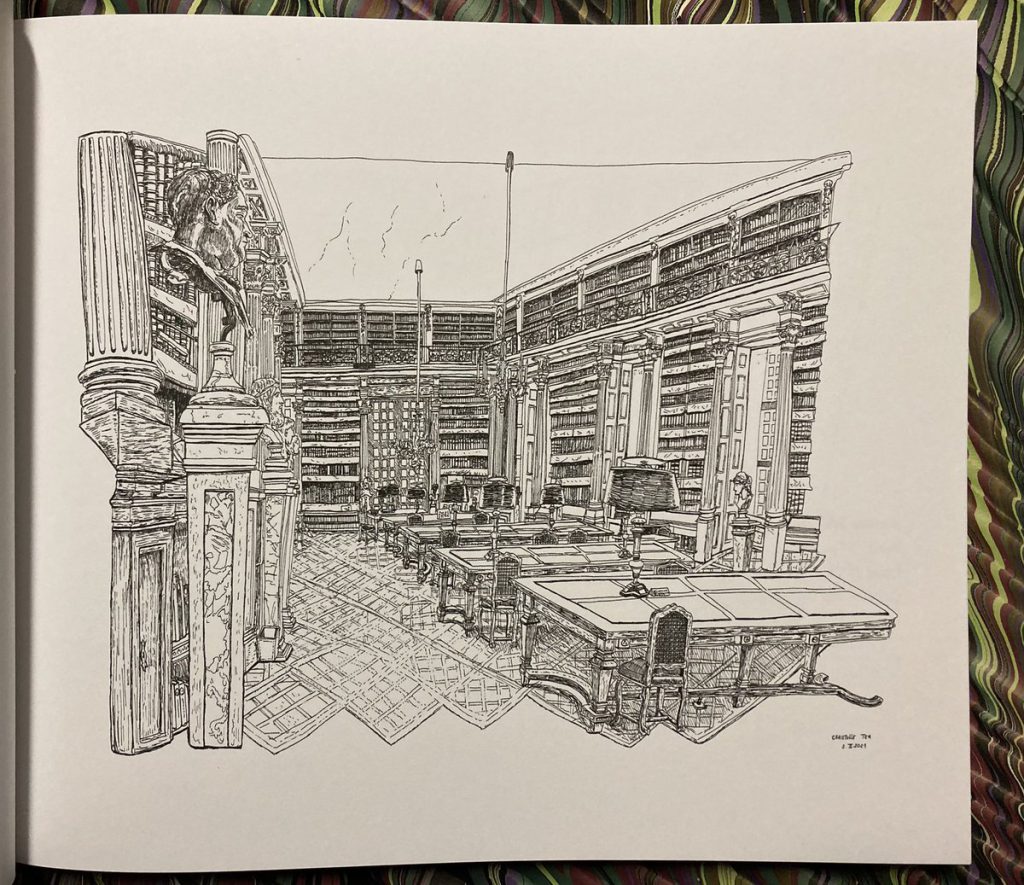 — Christelle Téa. Bibliothèques. Dessins 2018-2021. Librarie Métamorphoses, [2022]. Exhibition catalogue, with introduction by Michel Scognamillo, "Christelle Téa, ou la stratégie de l'araignée".
/ above : in the Bibliothèque Mazarine
— — —
— This World and That Other. [Stories by] John Howard [and] Mark Valentine. Sarob Press, 2022.
— Algernon Blackwood. The Lure of the Unknown. Essays on the Strange. [Edited with an introduction by Mike Ashley]. Swan River Press, 2022.
Collection of nearly two dozen essays, talks, and vignettes about the uncanny, spanning almost the entire career of supernatural writer Algernon Blackwood (1869-1951). The earliest, "The Psychology of Places" (Westminster Gazette, 30 April 1910), seems almost a gloss on his story "The Willows"; the majority of the pieces are from the late 1940s and were often delivered as radio or television broadcasts. Ashley notes Blackwood's general reticence about any of his own psychic experiences. The essays "collected here reveal his views on the world and the occult, show his diverse reading and experiences, and his appreciation of the experiences of others."
— Bruce Barker-Benfield. The Glossed Luke with the Letter A. A manuscript from St. Augustine's Abbey Canterbury with an essay on the binding by Andrew Honey  and an introduction by William Zachs. Blackie House, 2020.
Illustrated history of a notable twelfth-century manuscript Gospel which survives in its original binding.
— Mark Tewfik. The Pirate King. Illustrated by Josh Grotto. Full color illustrations throughout. [40] pp. Chicago : Lanterne Rouge Press, 2022. Edition of 100 copies.
The text of The Pirate King resembles a children's bedtime tale, while the collage illustrations suggest a very different story. A remarkable tension arises between the visual and verbal references.