New look, new irregularity
It has been a long time, I know. I have been reading, working, walking in the woods, and even sometimes playing that game of finding a deadline to make things happen. I wrote an essay for The Book Collector, and have a couple other things on slow simmer. One of the procrastination devices was to embark on a relaunch of the Endless Bookshelf website, thanks to the efforts of Michael J. Deluca (publisher of Reckoning, author of Night Roll, etc.), and look! It worked. It is now much easier to produce updates.
Your correspondent pledges to update the 'shelf with greater frequency if still on an irregular basis. The archives (2007-2021) will likely remain in static form, but I will certainly draw from or link to them. The newsletter will appear monthly at its most frequent, more realistically quarterly. Please remember that the mailing list is not automated or shared; if you no longer wish to receive mailings from the Endless Bookshelf or Temporary Culture, simply tell me.
— — — —
a policy statement
Back in the fall of 2016, when I produced the burning marshmallow, Donald Trump The Magazine of Poetry, it became clear to me that I did not want to use any third-party crowd-funding platform. This is contrarian but I still feel the same way.
Similarly, right at the founding of the 'shelf, I made an arbitrary but necessary decision that I will link to author and small press and individual websites, but not to big corporate sales sites. This is the presumption that anyone reading can choose how to obtain current commercially published books. I tend to buy new books through my local.
The micropublishing activities of Temporary Culture — the books published and sold by Temporary Culture — make possible the Endless Bookshelf website (and the Avram Davidson website). The Private Life of Books or A Conversation larger than the Universe are a good place to start.
— — — —
various
As a longtime fan of The Secret Service (1992), I am delighted to report that a new edition of Wendy Walker's novel will be published by Tough Poets Press. I will report as further information becomes available.
The Best of R. A. Lafferty, edited by Jonathan Strahan, (published by Gollancz in 2019) is now available as a Tor Essentials paperback, and well worth looking for.
The Book Collector 70:1 for Spring 2021 prints The Private Life of Books II, How books are made, and a short notice of the new edition. The other poem in the issue (also by a New Jersey poet) accorded a full page is a reproduction of a manuscript fair copy of "This is Just to Say", inscribed by William Carlos Williams to a small press publisher.
The Booksellers, the documentary about the New York antiquarian book trade directed by D.W. Young, which had its theatrical release just as the pandemic was beginning, has now been released for viewing in many countries. Your correspondent has a speaking role, and there is a walk in the woods; a reading of the title pome of The Private Life of Books can be heard as the closing voiceover. Information at: https://booksellersdocumentary.com.
I had been thinking about Charles F. Heartman many times during the past several weeks when I was using some of his books on my reference shelves: his books on The New England Primer and on Non-New England Primers are still essential works. He was one of the first to attempt a systematic bibliography of Phillis Wheatley (1915); it has been superseded but the facsimile plates are of great interest (for more on Wheatley: Why one looks at every book in the box, 2011). I wrote briefly of Heartman in the first weeks of the Endless Bookshelf, and the Buchnarr device in the title banner above, a woodcut from the German edition of The Ship of Fools (1494), was reproduced in The Book-fool. Bibliophily in caricature (1934), a supplement to The American Book Collector magazine edited by Heartman.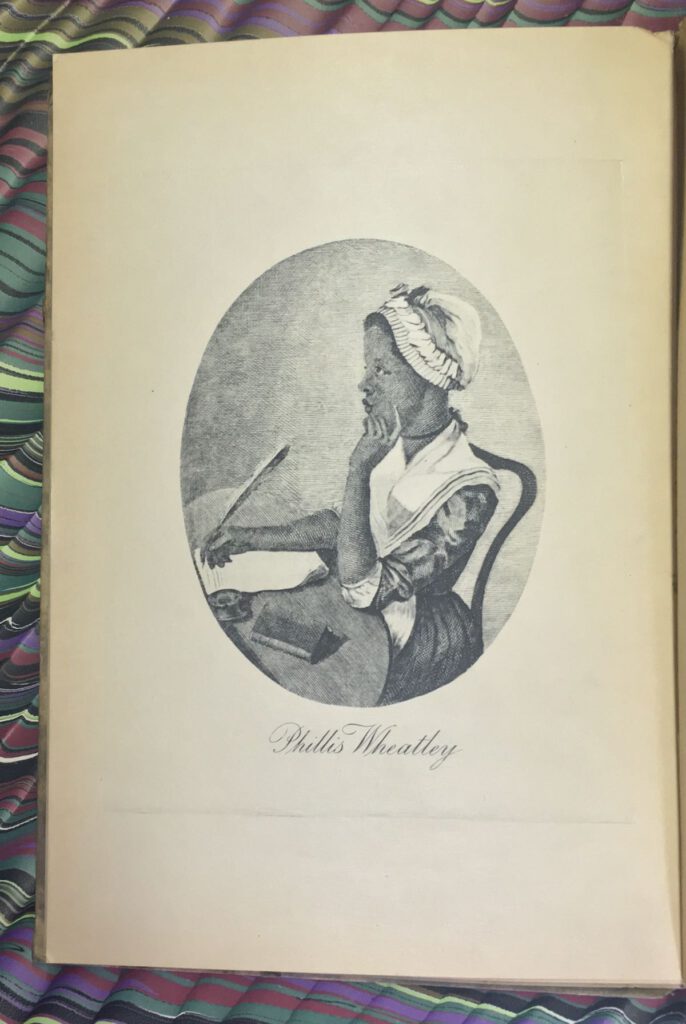 — — — —
a walk in the woods
. . . out early for a walk before the rains come, and had an hour in the woods to myself, a thick spring mist everywhere, changing the light and colors. After an absence of a few weeks, even the familiar can be seen anew. The fallen trunks have been there beside the path for years, but now is the time that transitions are visible: from fallen tree to decaying log, then barkless and skeletal (almost pure structure), and then suddenly a flattened line of reddish dust, only the two-dimensional shape remains.
I was thinking about other transitions on my walk, as the air got heavier, and the mist changed during the ascent of a hill, almost rain but not quite, the irregular percussion of raindrops on dry leaves, randomly and yet never landing on me: walking between the raindrops. Along the top of the hill, the sound of more raindrops, but always elsewhere, diminishing as I walked down the other side. The next hill was slightly lower and the transitions, the shifts in audible precipitation seemed even more subtle as the path dipped and rose, and still not a drop on my shoulders or hands. [11 April]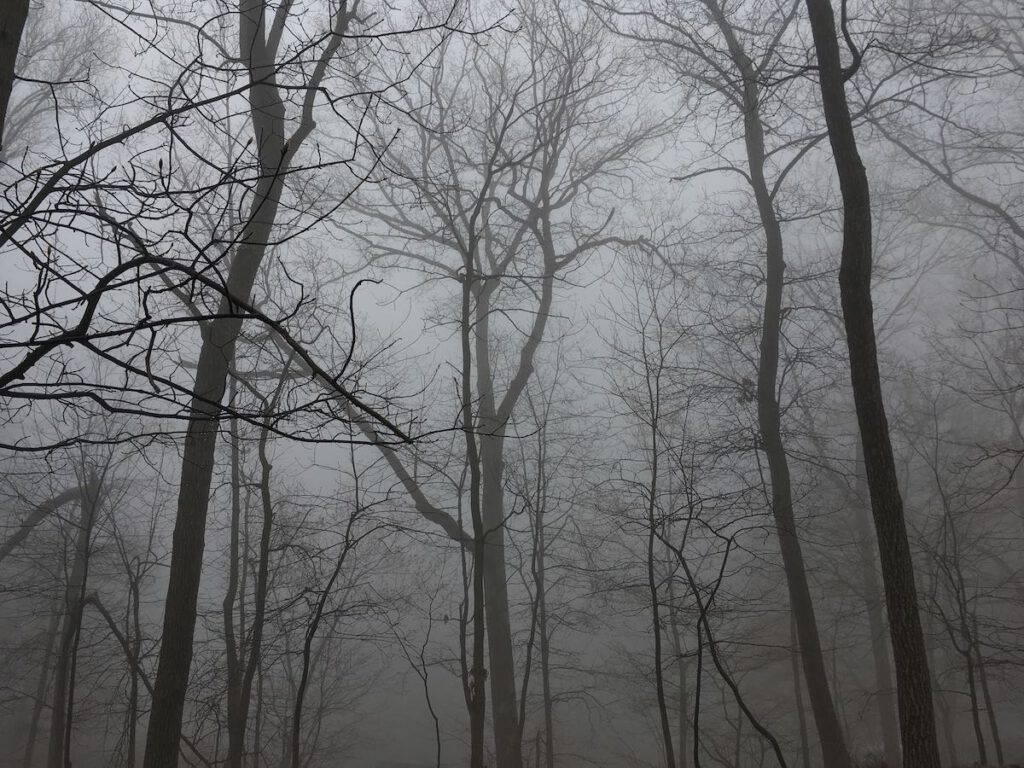 — — — —
in the FT for 8 April, an article by Tom Robbins about the Chatley Heath octagonal semaphore tower, the only surviving example (before the Landmark Trust renovation, it might have provoked a Mark Valentine story):
Wandering among the chestnuts, oaks and Scots pines on Chatley Heath in Surrey, you arrive without warning at a place where the branches part and you find yourself looking up at a slender octagonal tower.

The Chatley Heath tower was completed in 1822 and by 1824, the entire line was up and running. Each station had a roof-mounted mast with two moving arms, the positions of which indicated letters, numbers and a few frequently used words. In clear weather, a message could be transmitted from London to Portsmouth in as little as 15 minutes, rather than the eight hours it might take on horseback.

Many of the stations were simply one- or two-storey houses with a mast on the flat roof, but at Chatley Heath the surrounding topography required a five-storey tower with a 40ft-mast on top. The system worked so effectively that the Admiralty commissioned a second line, branching off at Chatley Heath and continuing west to the naval base at Plymouth.
Now a holiday rental (sigh):
Just outside London, a time-capsule tower you can rent for the weekend
https://on.ft.com/3s8RXC6
I think that Keith Roberts must have known of this place or others like it, for there is a section on signal towers in Pavane.
— — — —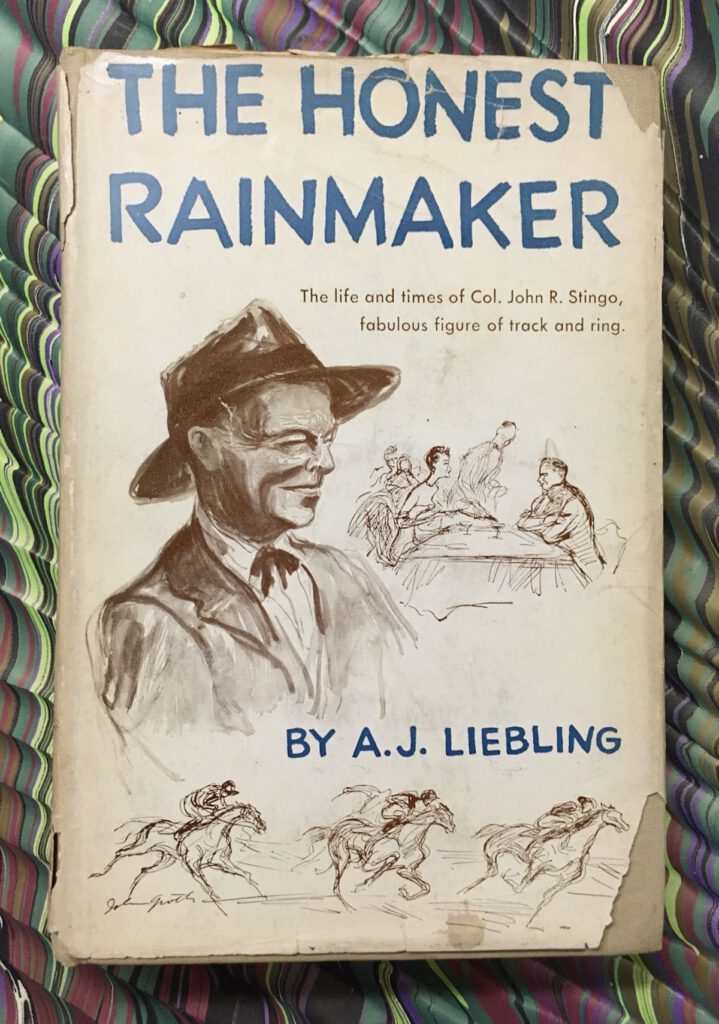 — A. J. Liebling. The Honest Rainmaker. The Life and Times of Colonel John R. Stingo. Doubleday, 1953.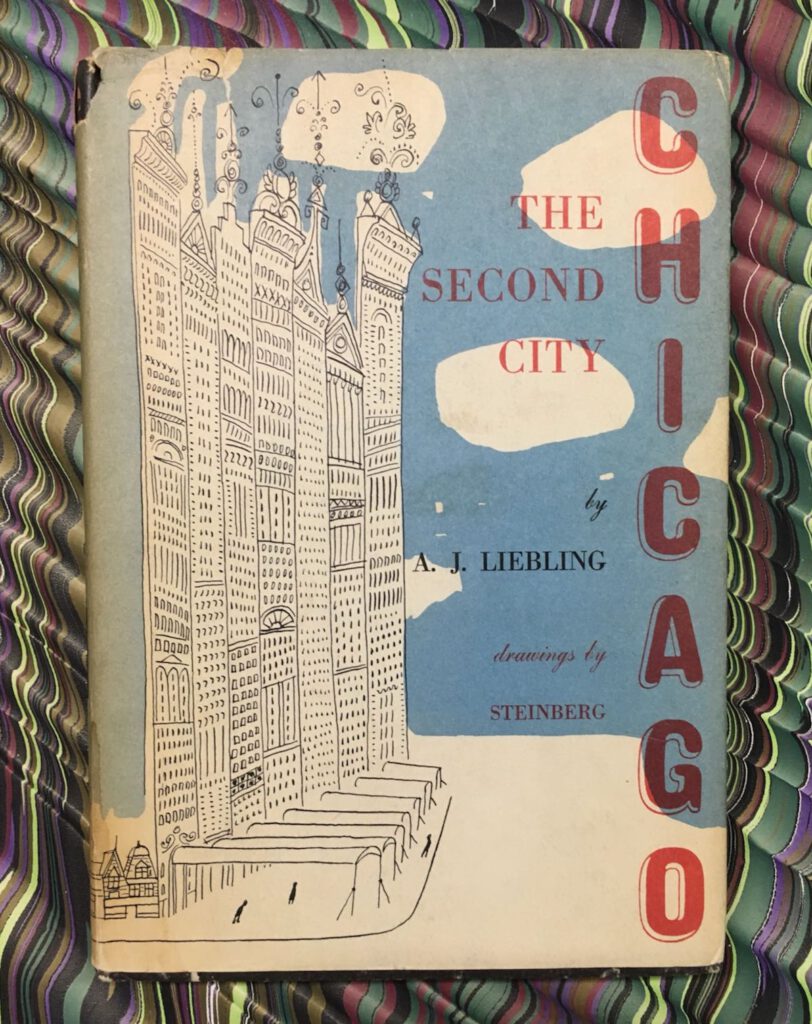 — A. J. Liebling. Chicago: The Second City. Drawings by Steinberg. Knopf, 1952.
Liebling sparkles, and writes so engagingly that my utter lack of interest in horse racing becomes an irrelevancy; and every page contains an aphorism, a charming turn of phrase, or something memorable. The temptation to quote . . . .
— — — —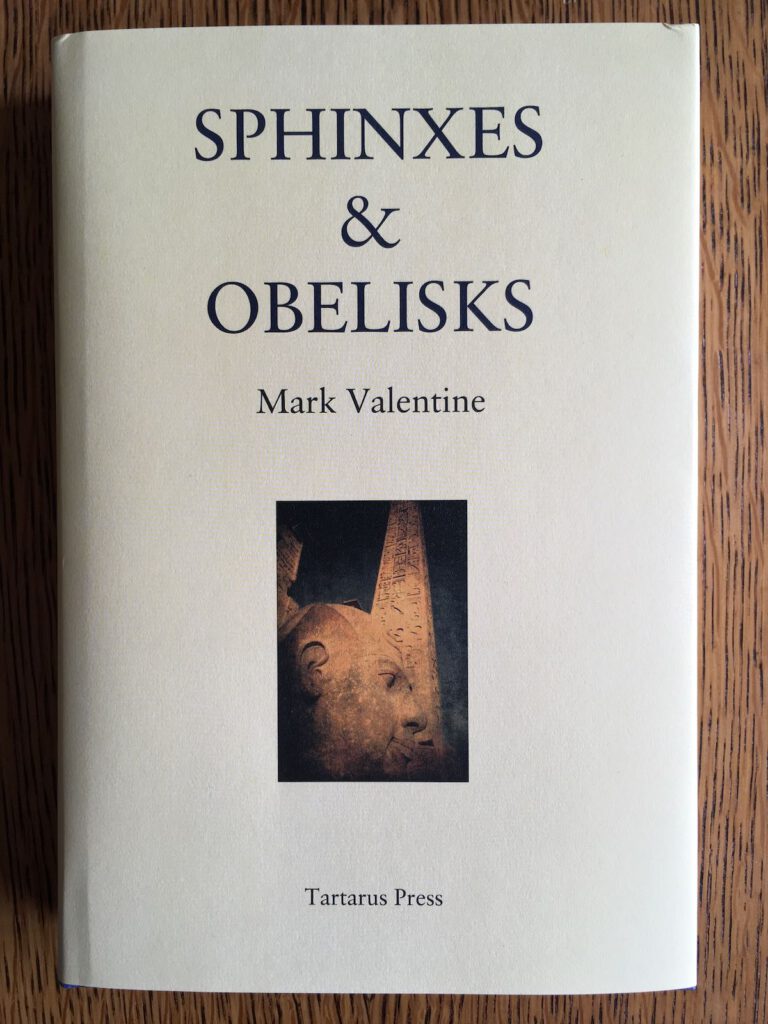 — Mark Valentine. Sphinxes & Obelisks. Tartarus, [2021].
Essays and discoveries in books.
— — — —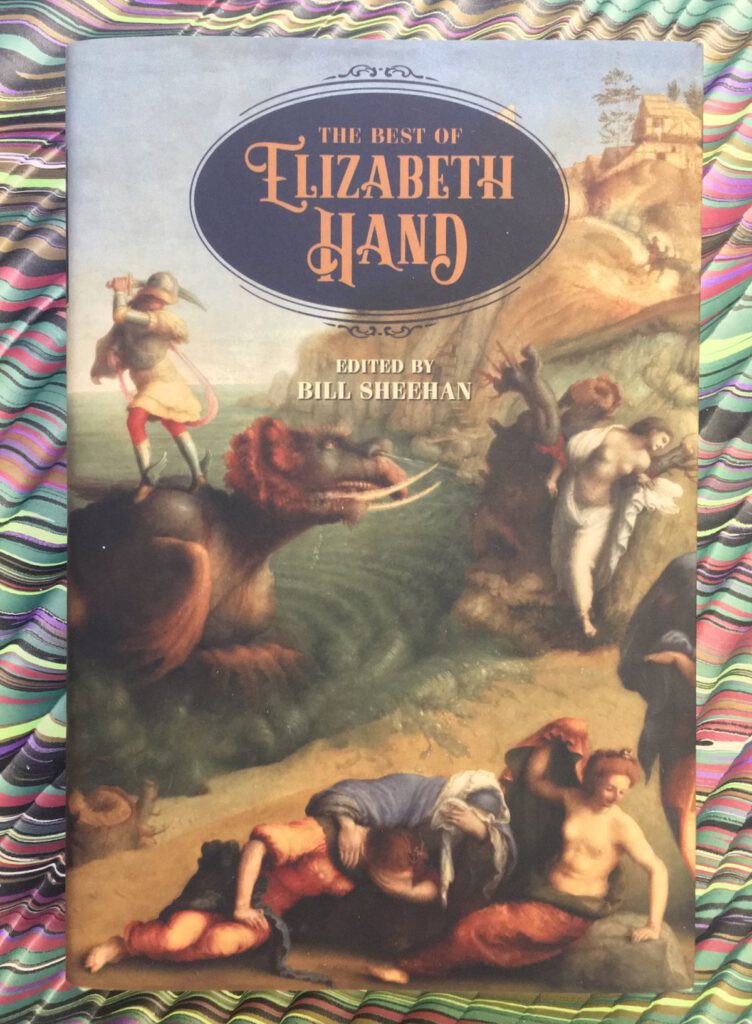 — Elizabeth Hand. The Best of Elizabeth Hand. Edited by Bill Sheehan. Subterranean Press, 2021.
— — — —
— Nevil Shute. Lonely Road [1932]. Heinemann, [1953].
Smuggling and political intrigue, and the prison of class.
— Eric Partridge. A Dictionary of Slang and Unconventional English [etc.]. Edited by Paul Beale. [Eighth edition]. Routledge & Kegan Paul, [1984].
— A Bibliophilic Tribute to Joel Silver. Compiled and edited by Richard Ring.  Providence, Rhode Island, 2021.
— Letters from Rupert Brooke to his publisher, 1911-1914. [Introduction by Geoffrey Keynes. Edited by Edith Scott Lynch]. Octagon Books, 1975.
— — — —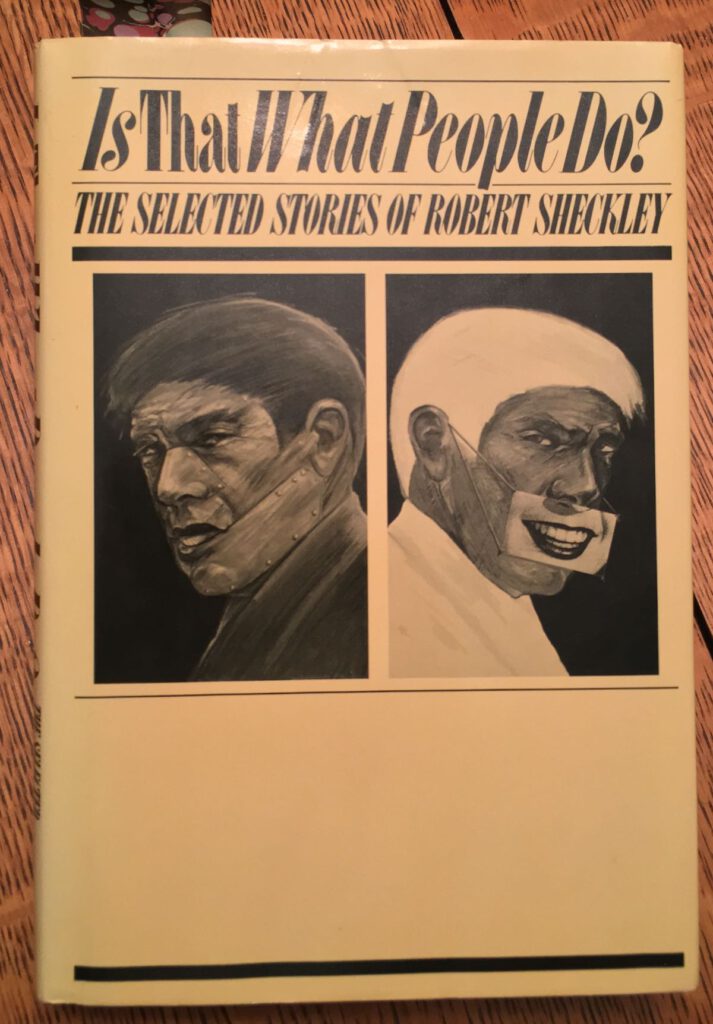 — Robert Sheckley. Is That What People Do? Short Stories. Holt, Rinehart and Winston, [1984].
A perennial favorite.
— — — —
— Arthur Machen. The Hill of Dreams. Tartarus Press, [1998]. With plates by Sidney H. Sime, introduction by Mark Valentine, plus introductions by Machen and Dunsany.
— Rex Stout. The Second Confession. A Nero Wolfe Novel [1949]. Bantam Books, [May 1961].
— Arkady Martine [AnnaLinden Weller]. A Memory Called Empire [2019]. Tor pbk, 4th ptg.
— The Sorceress in Stained Glass and other Ghost Stories. Edited by Richard Dalby. Tom Stacey, [1971].
An excellent anthology of uncommon supernatural tales, from Le Fanu to 'A Vignette' by M. R. James. Dalby's first book.
— L. T. C. Rolt. Sleep No More. Twelve Stories of the Supernatural. Ash-Tree Press, 1996. With an introduction by Christopher Roden, afterword by Hugh Lamb.
— Richard William Pfaff. Montague Rhodes James. Scolar Press,  1980.
— The Legacy of M.R. James. Papers from the 1995 Cambridge Symposium. Edited by Lynda Dennison. Shaun Tyas, 2001.
— Thomas Pynchon. Gravity's Rainbow. Viking, [1973].
— Ramachandra Guha. The Commonwealth of Cricket. A Lifelong Love Affair with the Most Sophisticated Game Known to Humankind. William Collins, [2020].
— Robert Shearman. We All Hear Stories in the Dark. [Illustrated by Reggie Oliver]. [Volume I]. [Introduction by Angela Slatter]. DIP, [2020].
— A. N. L. Munby. The Alabaster Hand and Other Ghost Stories [1949]. Ash-Tree Press, 1995.
— — — —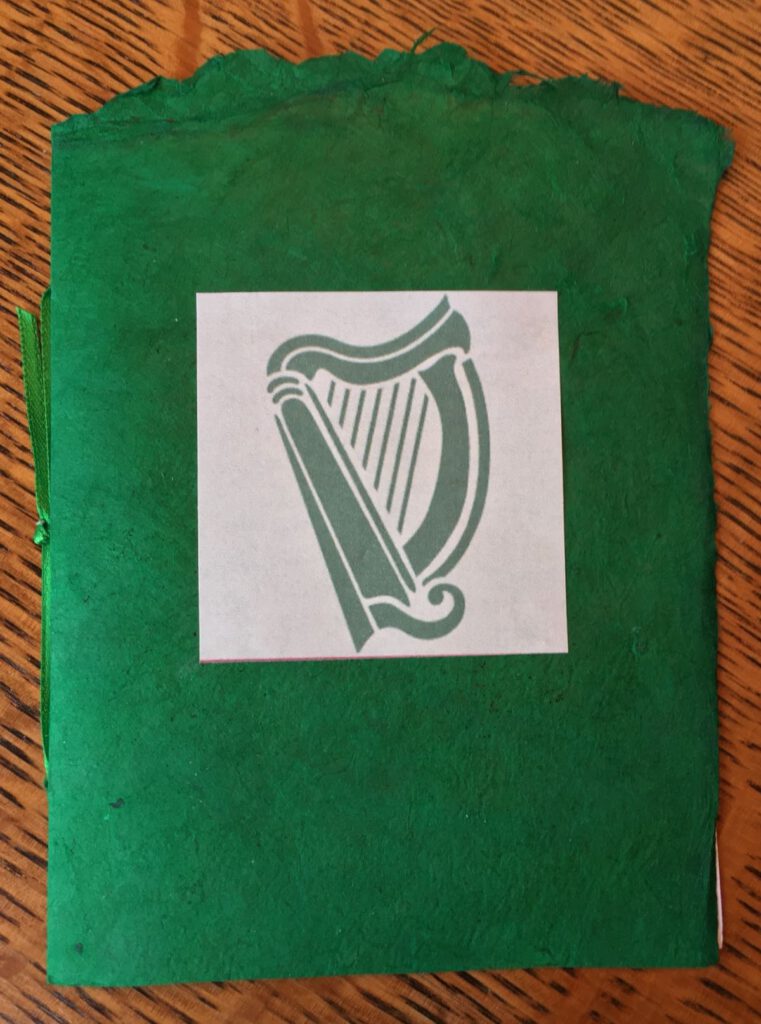 — Michael Swanwick. The Book of Blarney. [Dragonstairs, 2021]. Edition of 50.
—— ——. The Postutopian Adventures of Darger and Surplus. Subterranean, 2020.
— — — —
— Jon A. Jackson. Go by Go. A Novel. Dennis McMillan, 1998.
Labor unrest and murder in Butte: "just a way of talking about something that maybe can't be talked about otherwise".
— Gene Wolfe. Interlibrary Loan. Tor, [2020].
— Lou Dischler. My Only Sunshine. A Novel. Hub City Press, 2010.
Red Church, La., 1962, sugar and salt, bank robberies, Tijuana Bibles, and an alligator : and the gonzo narrative voice of nine-year-old Charlie Boone [signed copy, gift of DD].
— Thomas Pynchon. Bleeding Edge. Penguin Press, 2013
— Walter Klinefelter. The Fortsas Bibliohoax. Revised and Newly Annotated by the Author with Bibliographical Notes and Comments including a Reprint of the Fortsas Catalogue. Press of Ward Schori, 1986.
— Sinclair Lewis. It Can't Happen Here. A Novel. Doubleday, Doran, 1935.
— David Rapp. Tinker to Evers to Chance. The Chicago Cubs and the Dawn of Modern America. University of Chicago Press, [2018].
— Jon A. Jackson. Grootka. A Detective Sgt. "Fang" Mulheisen Novel. Foul Play Press | Countryman Press, [1990].
— Samuel L. Clemens. The Tragedy of Pudd'nhead Wilson and the Comedy Those Extraordinary Twins by Mark Twain [1894]. Introduction by Sherley Anne Williams. Afterword by David Lionel Smith. Oxford University Press, 1996.
Clemens is brilliant about fraud and race, which is, fundamentally, the Matter of America.
"reaching many temporally, sequentially, many over time, into the future, but in some profound way these readers always come singly, one by one"
—Louise Glück, The Poet and the Reader: Nobel Lecture 2020
— — — —
'exactly the same things I myself have piled up in countless boxes'
an interview with the charming & cosmopolitan Adrian Dannatt :
https://shopbookshop.com/blogs/the-book-shop-journal/one-great-reader-series-3-no-15-adrian-dannatt
— — — —
whispering messages of transience
— Thomas Pynchon. Bleeding Edge
— — — —
The Esoteric in Britain, 1921
a centennial reading list from Mark Valentine
https://wormwoodiana.blogspot.com/2020/12/the-esoteric-in-britain-1921.html
— — — —
Sir Gregor MacGregor, Cazique of Poyais, and an imaginary country in central America
https://www.crouchrarebooks.com/discover/featured-items/sir-gregor-macgregor-the-cazique-of-poyais
— — — —
Rhododendron Day 2021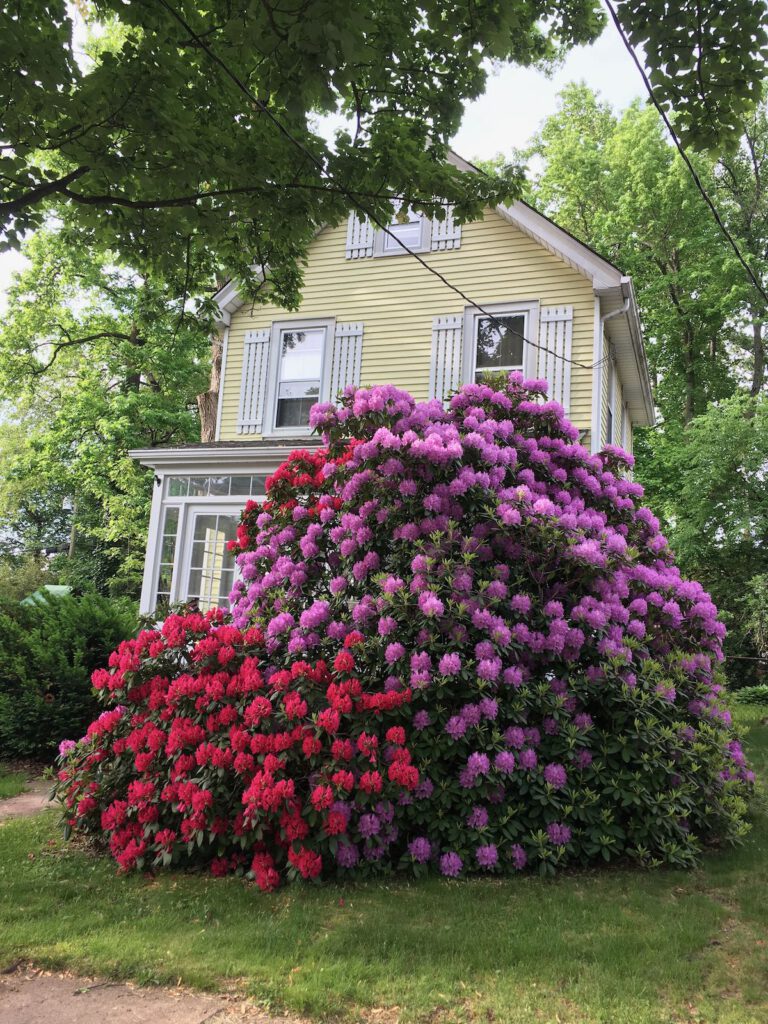 — — — —
in their true light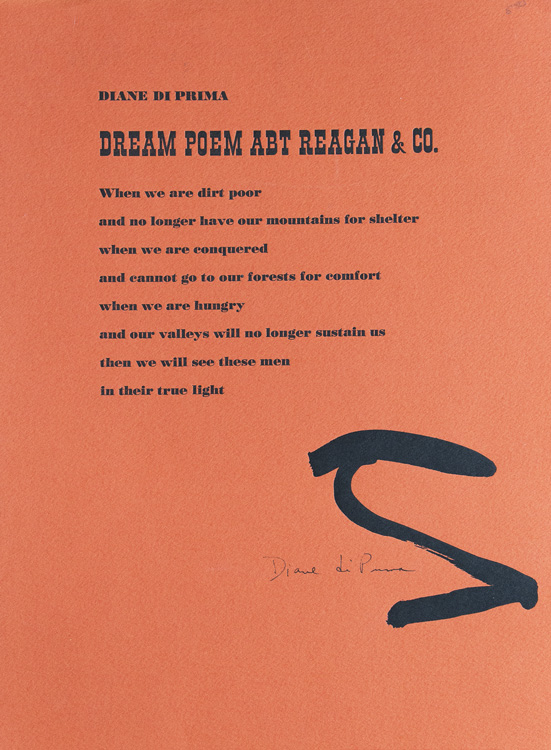 'slipping in between'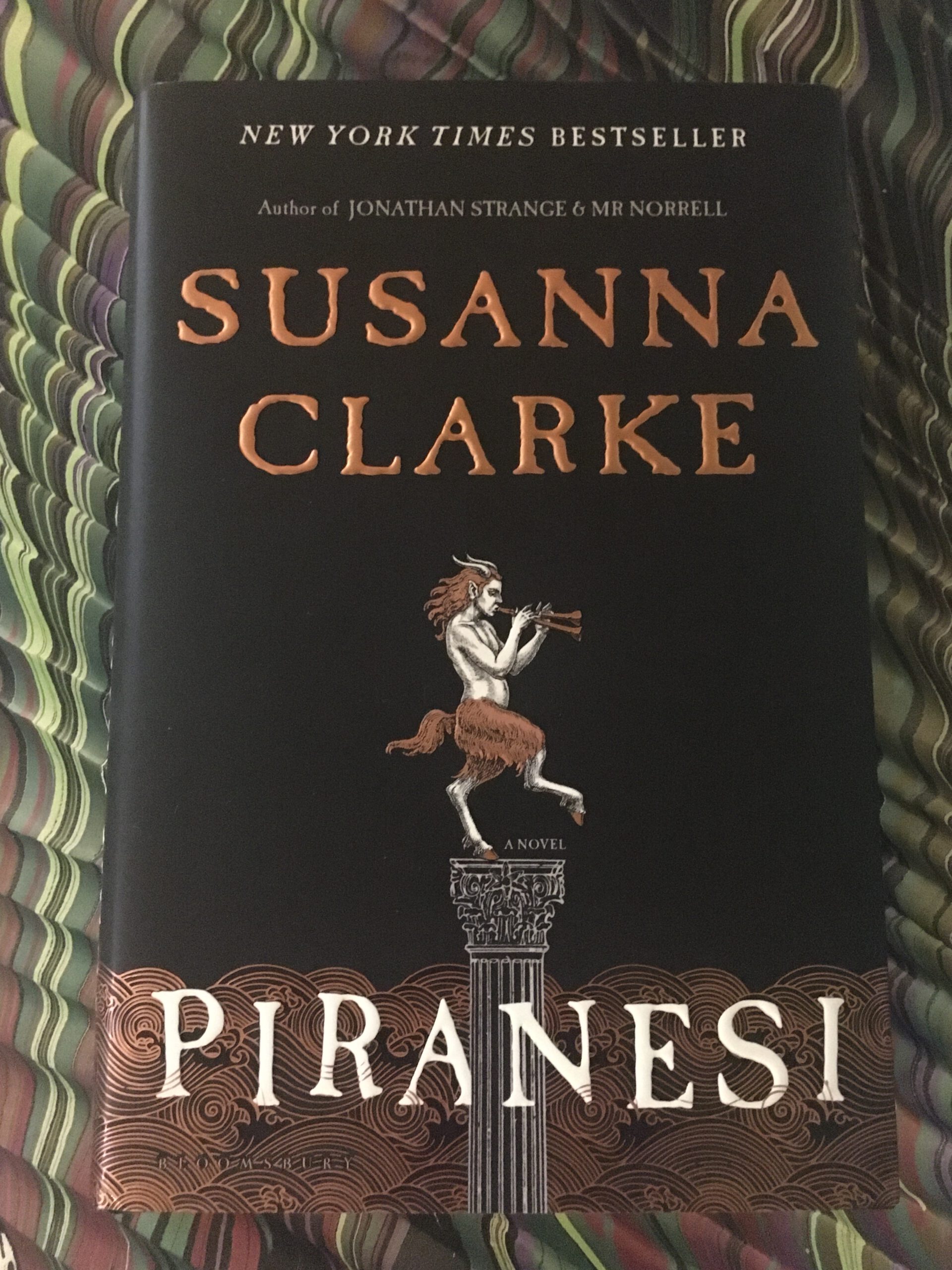 — Susanna Clarke. Piranesi. Bloomsbury, [2020]. The best book of the year (though I came late to the party). A compelling and richly visual labyrinth, a world entire created within this beautiful story, and then there is a plot : the apparent madness of the central character (dubbed Piranesi with the knowing, exquisite cruelty of his enchanter) is resolved partly through the persistence of an investigating officer but chiefly though the prodigious remembering of Piranesi.
Piranesi made this reader think, ah, here is the tale of the subjective experience of one of those characters who are nothing but roadkill in The Secret History or The Magicians. And in charting this terrain, Clarke challenges the assumptions of the heedless, privileged seekers who in other novels inflict suffering upon others without consequence.
This book is like no other, and yet the succession of detailed tableaux, and the trajectory of healing in Piranesi both made me think of The Secret Service by Wendy Walker, in particular Chapter Nine, the account of Polly's travels while she is a broken goblet, which almost forms a novel within the novel. Piranesi's engravings of ruins and prisons are nowhere explicitly cited in this novel, but in the early pages I did have a feeling of now I know, the residents of The Library of Babel are all mad, and Piranesi's landscapes of the imagination are plates to Borges' story (file under : Borges and his predecessors). Three other tales of madness and movement through strange landscapes sprang to mind, the ascent in Lovecraft's "The Outsider", Gene Wolfe's variations on Doctor Island, and Doris Lessing's Briefing for a Descent into Hell. Piranesi is almost entirely unlike any of them.
The unconditional goodness of the central character shines everywhere in this book (John Clute called my attention to this in conversation, and he has written of the "radiantly good 'Piranesi'" here ). The book has been widely praised and reviewed, as I said, I came late to the book, but it was the best book of 2020.
[I am deeply grateful to GS who alerted me to this book.]