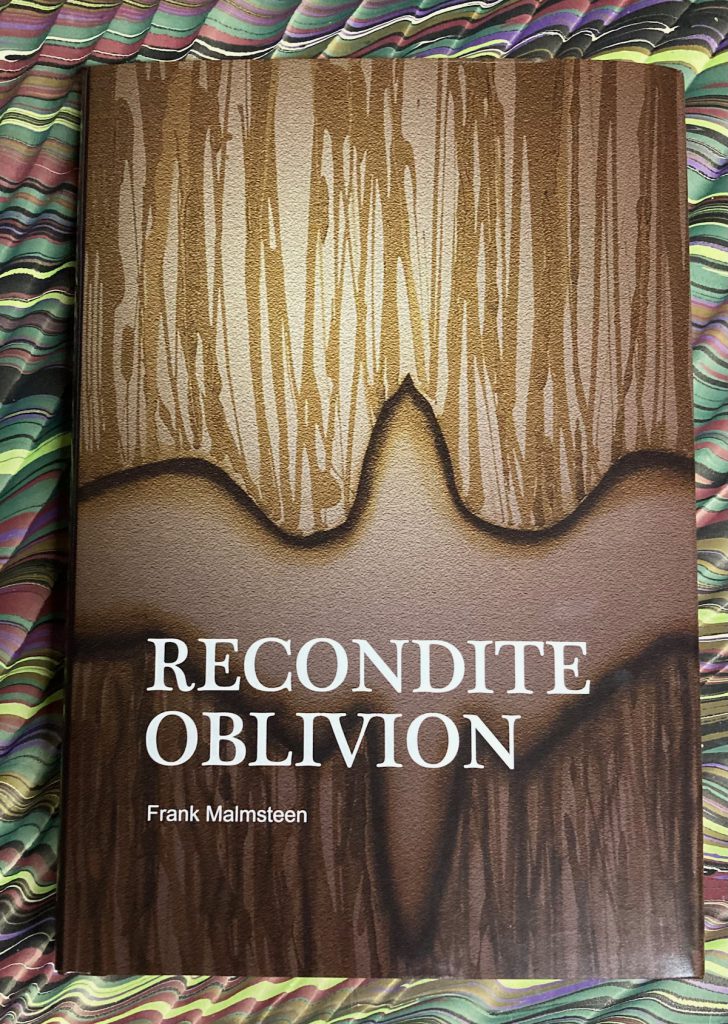 — Frank Malmsteen. Recondite Oblivion. [Columbia, South Carolina : Published by Professional Printers, copyright 2021]. Pp. [6], ii, 171, [1, blank], [1, A Note on the Text]. Brown rexine titled in gilt, pictorial dust jacket after art by Christian Guerrero. Presentation copy inscribed on the flyleaf and signed by the author on the title page "Frank Malmsteen 9/25/22"; signed by the artist on the copyright page. Loosely inserted two-page Foreword dated Columbia, South Carolina, August  2020, signed "FM"in ink, with text differing from the printed Foreword. Received 4 October in a box postmarked Columbia, South Carolina.
"This is an ornamental book and should only be used for that purpose."
The sentence above comprises the complete text of the book, repeated with varying punctuation throughout. At first I was horrified at this unreadable book object (in a binding that almost qualifies for the Death of the Book Award), and then I started laughing at the weird elaborate jest, and wondering about the source. From the typescript Foreword:
Years later, I wrote in my Ideas and Notes journal the words, Recondite Oblivion. It was the most pretentious title I could think of for an ornamental book. A book written, not to be read, but to serve as furniture.
Well played, Frank Malmsteen, whoever you are !
The typescript Foreword also notes, "The book is a mirroring of The Maltese Falcon", and a cursory glance at my copy of The Maltese Falcon suggests that paragraphing and punctuation are indeed constrained to follow Hammett's text.
The title, RECONDITE OBLIVION, is unknown to the goo search :

Author and title are unknown to OCLC/WorldCat: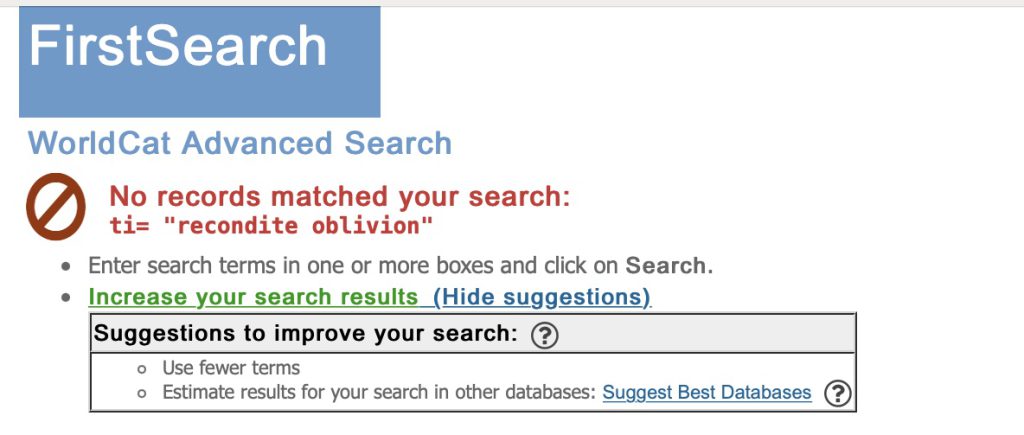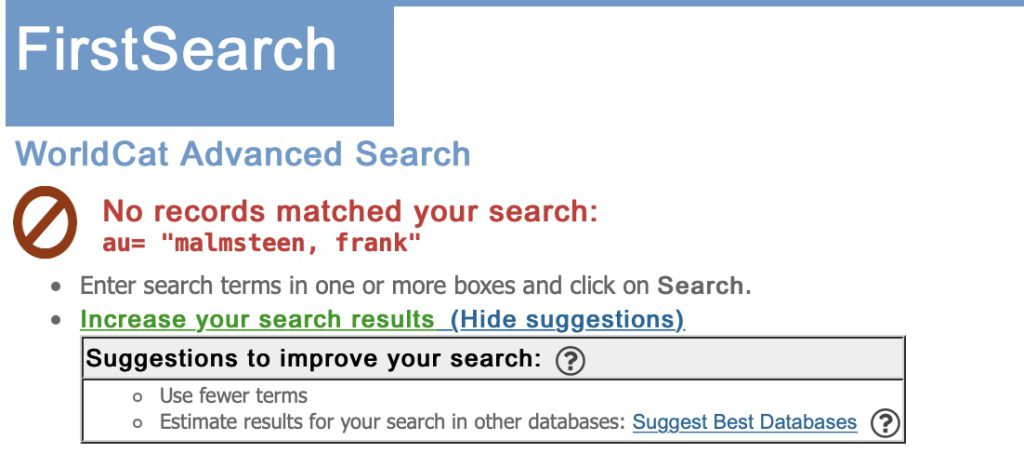 P.S. I couldn't really file this under the recent reading heading, could I?