Best Book of 2017
' We didn't want a piece of the pie ; we wanted a new recipe altogether '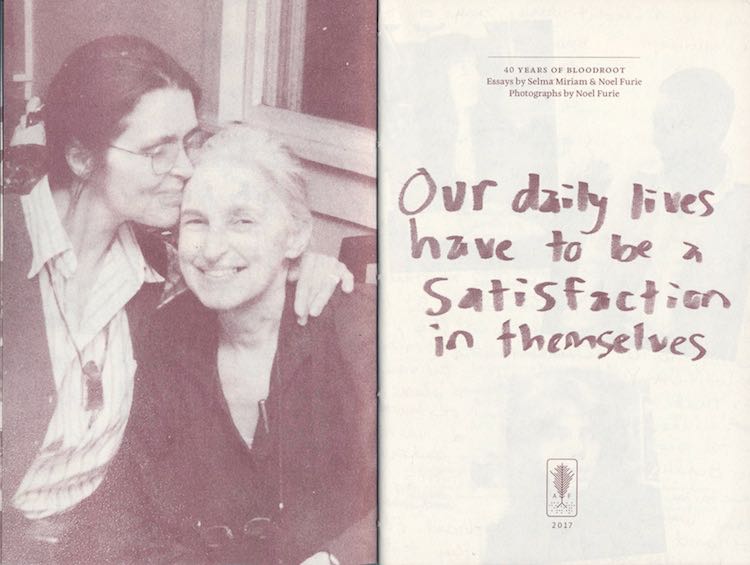 — Selma Miriam and Noel Furie. Our Daily Lives Have to Be a Satisfaction in Themselves. 40 Years of Bloodroot. Essays by Selma Miriam & Noel Furie. Photographs by Noel Furie. Illustrated. 144 pp. Bridgeport : Alder & Frankia, 2017. Hand sewn in illustrated card covers. Edition of 200 copies.
Beautifully produced anthology of writings by the founders of Bloodroot Collective and the Bloodroot feminist vegetarian restaurant and bookstore in Bridgeport, Connecticut. The essays chart the founding and evolution of the restaurant and include introductions from earlier cookbooks published by the collective as well as recent personal essays and talks by Selma Miriam and Noel Furie. " Now sometimes folks ask, how are your precepts different from humanism, or environmentalism, or animal rights, and we say, we may have much or all in common, but we came to these decisions from our understanding of feminism. "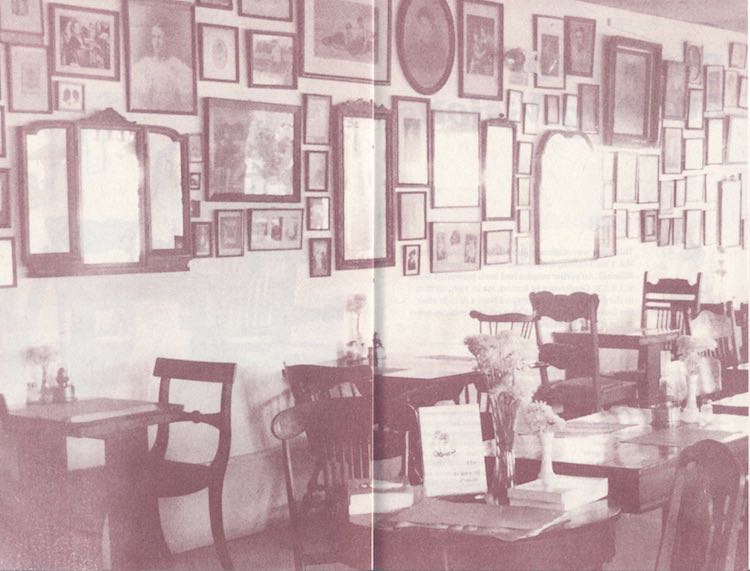 The book is illustrated throughout with photographs from the Bloodroot archives and is edited, designed, printed, and bound by Emily Larned, whose work your correspondent has followed for more than a decade. *. A small, perfect book rich in ideas and experiences, and one where form and function are inseparable : the soft mulberry tones of the risographic printing and the unadorned spine (mulberry stitching to show) are pleasing to the eye and hand. For the attentive reader, to read 40 Years of Bloodroot is as sustaining as a visit to Bloodroot.
The best book I read in 2017.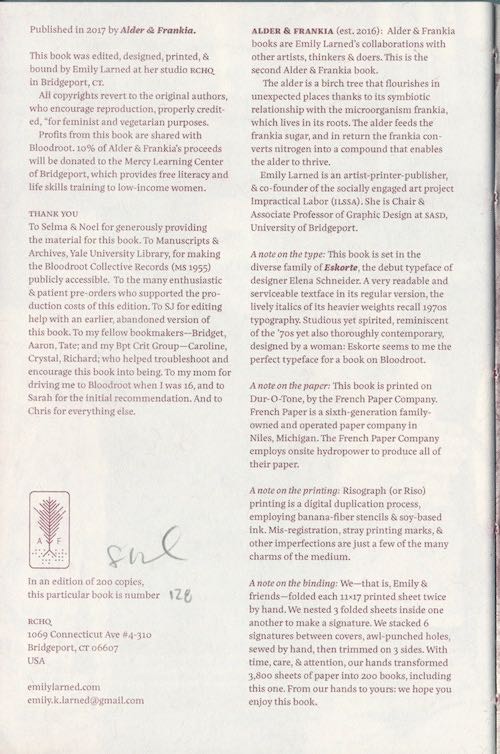 [click on this image to enlarge]
— — — —
A Conversation larger than the Universe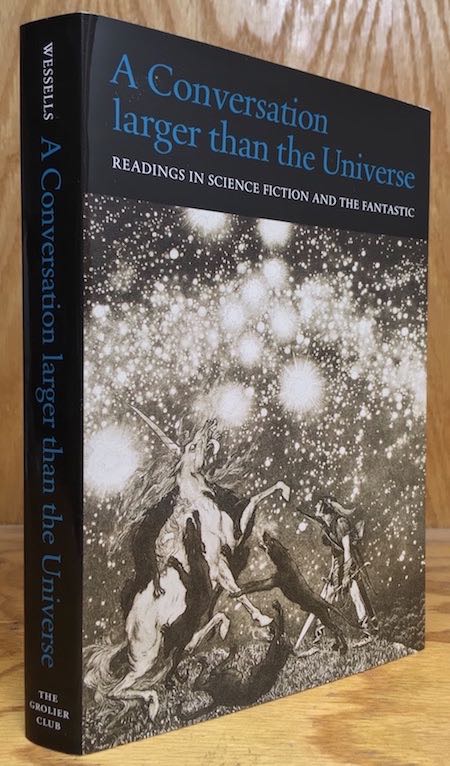 A Conversation larger than the Universe is in press and will be published by the Grolier Club in January 2018. Details of the subscriber issue, to be published by Temporary Culture, and related news of the book and exhibition are found here.
— — — —
recent reading
— Cory Doctorow. Walkaway. Tor, [2017].
— John Crowley. Novelties & Souvenirs. Collected Short Fiction. Harper Perennial paperback, [2004].
— Patricia Wentworth. The Alington Inheritance. J.B. Lippincott, [1958].
— S.K. Datta-Ray. Smash & Grab. Annexation of Sikkim [1984]. [Revised with a new introduction.] [Tranquebar Press paperback, 2016]. Comprehensive account by a journalist and eyewitness. The original edition was effectively suppressed by legal action in India and was not widely distributed.
— — — —
" All around you — behind the brake, across the hedgerow, under the branches. Some can stretch a hand and touch it — to others it is a million miles away. "
— John Buchan. Midwinter [1923]. Re-reading : the wild wood of old England, the greenwood as interstitial space, and an unchronicled episode in the life of Samuel Johnson, 1745.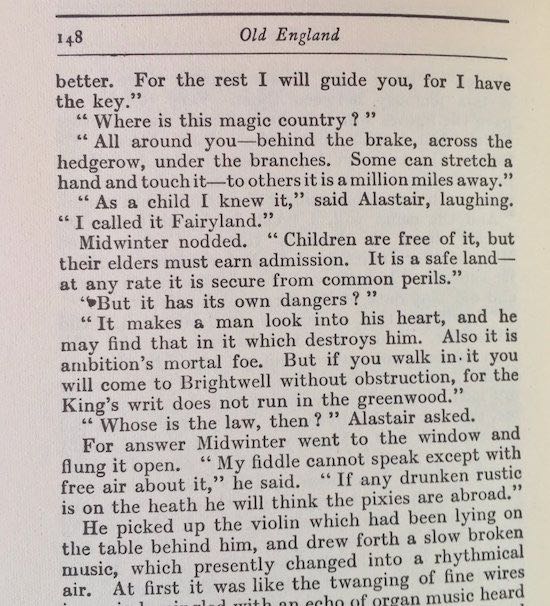 — — — —
— Maria Dahvana Headley. " Memoirs of an Imaginary Country, " in : Global Dystopias, edited by Junot Díaz. Boston Review. Fall 2017. Intense critical fiction, a feminist re-appropriation of Casanova's hollow-earth utopia, Icosameron (1787). It is the story Maria performed at Readercon earlier this year (with additional commentary).
— — — —
' Peak Victorian ' in Wormwood 29
The newest issue of Wormwood, the critical journal edited by Mark Valentine, includes " Peak Victorian, " an essay on three books published in 1885 : After London by Richard Jefferies, the Richard F. Burton translation of the Arabian Nights, and The Purple Land That England Lost by W. H. Hudson. The essay is chapter III of A Conversation larger than the Universe.
— — — —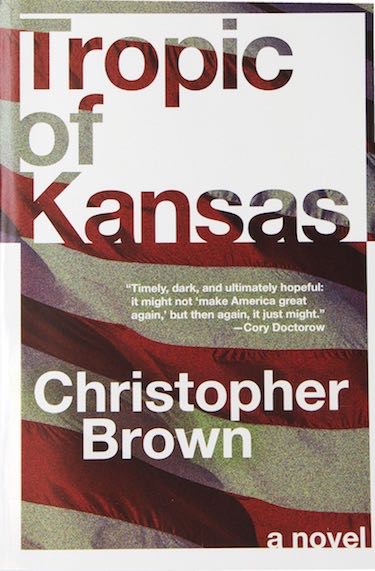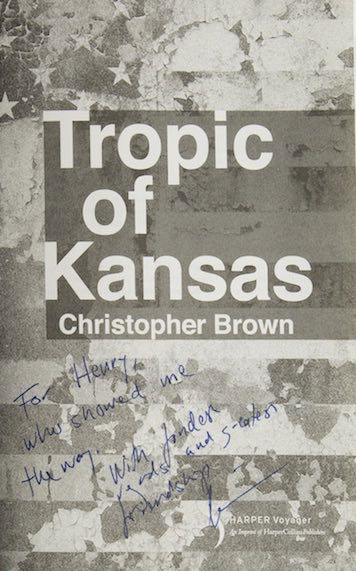 Tropic of Kansas

And if you have not yet read Tropic of Kansas by Christopher Brown, published by Harper Voyager in July, look for a copy. I read it in typescript before publication : the best book I read in 2015.

— — — —